Sunday, December 2, 2012
Message from the Blessed Virgin Mary
To Her Beloved Daughter Luz De María. Given in Argentina.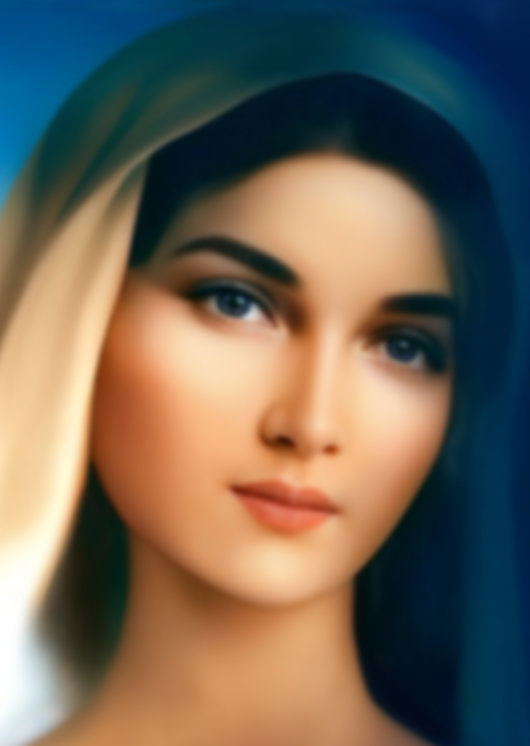 Beloved children of My Immaculate Heart:
I REMAIN WITH YOU IN A CONSTANT PILGRIMAGE WITHOUT END.
I COME TO YOU ONE BY ONE, SEEKING SOMEWHERE TO PENETRATE INTO THOSE HEARTS OF STONE THAT DO NOT SOFTEN, NOT EVEN SEEING ME FACE TO FACE.
Evil penetrates, it does not watch insidiously, it penetrates; it no longer watches but penetrates into those who are weak, into those who are not firm, into those in whom what is human prevails more than what is spiritual.
Evil rushes upon the souls of My children, whom evil is attacking mainly to discourage.
Evil attacks unity with great force, for it knows well that those who are Mine are slow in detecting this attack and succumb in disunion. Although they are able to recognize it after having allowed it to cause havoc.
TO BE "CHOSEN" IN THIS VERY DIFFICULT INSTANT, IT IS NOT ENOUGH TO BE RECOGNIZED AS SUCH BY YOUR BROTHERS AND SISTERS, BUT TO BE RECOGNIZED BY MY SON AND BY ME.
Theory is easy to declare, practice is total merit. In practice, the internal being of the true Christian is formed: a growing Christian, who sees everything that ensues, not out of fear but as an awakening of what is about to happen.
MY SON COMES IN HIS SECOND COMING….,
The Lord of the Harvest comes for His Own…
He comes with the Power of Heaven in the midst of His powerful Legions, being heard in the Heavens and on Earth.
He comes accompanied by His Own who dwell with Him in the heights and remain in His Will, being One with Him.
MY SON COMES SHAKING THE WORLD,
AND EVERY CREATURE WILL KNOW THAT THE KING OF GLORY ARRIVES.
Meanwhile, evil battles in the open against My Children. The serpent attacks the thoughts, the gaze, the emotions, the mind, the word and the heart of men.
I, who with My Mantle guard the Universes and search hearts, see good intentions but not good actions…
I, who see the Universes, hurt for you, stiff-necked and arrogant People…
I, who see the Universes, am loved by My Guardians who love humanity and give themselves for you; They will come for the faithful and innocent, not in chariots of fire, but in My Son's Will and every eye will see them and every mouth will recognize Divine Omnipotence.
Pray in this instant, pray for the United States.
Pray for Russia.
Pray for Taiwan.
Beloved:
Malignant intelligence seized atomic energy for an ill use, creating nuclear plants with which to shake the earth; they will be a threat to man. DO NOT SLEEP ANYMORE.
WRONG ACTIONS ARE A PRODUCT OF PRIDE, CRY OUT FOR DIVINE HELP.
ONLY THE FATHER KNOWS THE TIME AND THE HOUR.
I bless you.
My Peace be in your hearts and in your families.
Mother Mary.
HAIL MARY MOST PURE, CONCEIVED WITHOUT SIN.
HAIL MARY MOST PURE, CONCEIVED WITHOUT SIN.
HAIL MARY MOST PURE, CONCEIVED WITHOUT SIN.