Wednesday, December 19, 2012
Message from Our Lord Jesus Christ
To His Beloved Luz De María.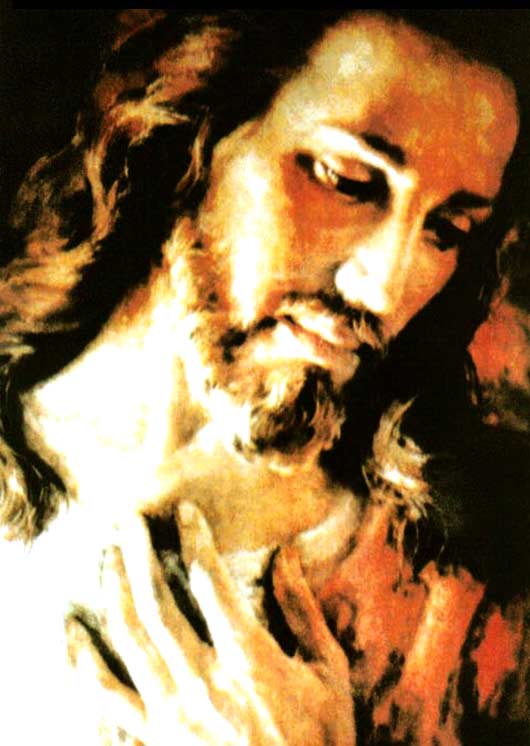 Beloved children, receive My Love:
AS THE WATER RUNS THROUGH ITS CHANNEL SEEKING A PLACE WHERE TO EMPTY,
SO MY CHILDREN ON THE INSIDE SEEK THAT WHICH THEY DO NOT FIND IN THE WORLD,
AND THEY FEEL EMPTY…
Man has neglected and refused My Pleas, he has closed off his senses, he has not sought a life of sanity and reason according to the inheritance that I bequeathed to him.
The human mind has been used to advance in all fields, but the advance has been egotistic and crazy, altering what the Paternal Hand created.
Men do not believe in My calls…
They deny the existence of a place where those who lived pleasing themselves in debauchery without feeling sorry for it …
They deny the existence of Purgatory, which you believe to be on Earth, and it is not so…
They deny the Apocalypse, which has not yet been fulfilled …
Purity resides in few souls, the music calls to the enemy of the soul, the means of diversion are true traps that train the sense and penetrate deeply inviting man to act in absolute wildness, without morality or feeling.
Woman, totally degraded by her own complacency, has become an object, not subject, not a creation; the indecent dress of woman has reduced her to that, to an object.
Abortion runs throughout the Nations like the wind; those deaths will fall upon humanity that has contemplated these acts without rebelling at all.
Men, insatiable in their instincts, maintain their senses in the flesh, being this an object of a search for undue pleasure, indecorous and immoral. In this instant man swaps women without any shame, giving himself to several women without any commitment or morality. The times in which Sodom and Gomorrah were exterminated do not surpass the man of today, who has exceeded the Cup.
MY CONSECRATED ONES DO NOT PREACH WITH THE NECESSARY FORCE,
I AM RECEIVED BY MY CREATURES WHO ARE ALMOST NAKED, AND THOSE WHO ARE MINE ALLOW AND CONSENT IT, FORGETTING THAT I AM KING.
I DO NOT WANT A REBELLIOUS PEOPLE, I WANT A PEOPLE WHO LOVE ME AND RESPECT ME.
I do not desire Temples crowded with people without consciousness, but with true faithful that seek Me because they love Me and need Me.
I WANT MY PRIESTS PREACH ADMONISHING STRONGLY, DENOUNCING SIN, CORRUPTION, AND DEMANDING FROM THEIR COMMUNITIES A CAHNGE IN ALL ASPECTS.
THIS DOES NOT OCCUR, THIS DOES NOT OCCUR!…
Man does not react, and Creation does react against man who has transgressed My Laws.
The Earth will be transformed and renewed, the events will intensify. Man will be purified and tested in his entirety, until the conscience executes that superior change that runs through the physical in the human being and reaches the spirit where the level of awareness and consciousness is elevated and is more spiritual.
Pray, children, for Japan.
Pray for New Zealand.
Pray for the United States.
I DESIRE HEARTS THIRSTING FOR TRUTH AND SINCERITY.
I DESIRE MEN OF CONSCIENCE WHO RESPECT ME.
You who still fight against what is worldly, be real testimonies of My presence on Earth, be that seed that germinates; be voices that preach My Word, I love all My children, I do not hold and fasten with chains, rather I seek the love of those are Mine in the midst of freedom.
Come without delay, heed My Calls.
Your Jesus.
HAIL MARY MOST PURE, CONCEIVED WITHOUT SIN.
HAIL MARY MOST PURE, CONCEIVED WITHOUT SIN.
HAIL MARY MOST PURE, CONCEIVED WITHOUT SIN.