Monday, December 24, 2012
Message from Our Lord Jesus Christ
To His Beloved Daughter Luz De María.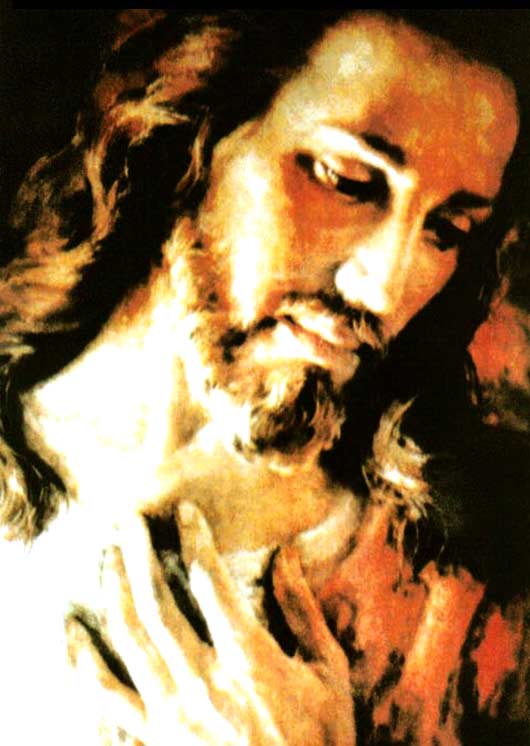 Beloved children:
MY LOVE NESTS IN THE HEART OF MAN, BEING A SOURCE OF GOOD.
Everything in My Will is for the happiness of My children. I love you with the firmament lined with all the Celestial Bodies, demonstrating their colorful array and form that only exist coming from My Divinity.
Man with wisdom and intelligence covered the field of understanding, and this was good, until the knowledge exceeded the Laws of My Love and humanity, and what was good, man transformed into evil, seeking to be superior to the rest of humanity. Evil imprisoned hearts, clouded minds, disturbed thoughts and humanity went astray turning away from Me.
MY WILL IS THAT ALL MEN BE SAVED BY THEIR OWN WILL.
I call you, I warn you, I urge you… but a part of man's mind ends up being overcome by evil because man so allows it, bending thoughts towards what is not My Will. In this way the path towards Me is rougher and steeper.
HUMAN BEINGS LIVE IN A STRUGGLE AGAINST THEMSELVES
AND IT IS BECAUSE THEY DO NOT ACCEPT LIVING IN A WAY DIFFERENT FROM THE MERELY MUNDANE.
I love My People, I love all My creatures. And in this instant, My Heart is aching before so much cruelty of man towards man himself, before the struggle of the powerful against the helpless, before the struggles because of religious beliefs and of the supremacy of the Nations. My Heart is aching of governors scourge their people to create chaos against other Nations. OF THIS MY CHILDREN MUST BE AWARE AND NOT CONTINUE FIGHTING AGAINST ONE ANOTHER.
YOU ARE CALLED TO BE AWARE IN THIS INSANT OF BEING MY CHILDREN, AND OF WHAT YOU POSSESS AS SUCH, AND YOU MUST NOT GO BACK LIKE THOSE WHO ARE UNAWARE.
Be cautious so that you do not fall into discouragements, for the scale remains before each one of you. Your works and your acts must be of eternal life, in spirit and truth.
Time is not time, sinful acts have accumulated a precipitation of what returns to man himself, gestating among other things, events and acts contrary to life itself.
BE AWARE THAT MY BIRTH CONTINUES TO BE A BLESSING AND I CALL EACH ONE OF YOU TO BE MY MANGER IN EVERY INSTANT, MY TABERNACLE TO NOURISH YOU CONTINUALLY.
Do not lose heart no matter how fierce the events may be.
Faith grows when the child remains in My Will.
I bless you.
Your Jesus.
HAIL MARY MOST PURE, CONCEIVED WITHOUT SIN.
HAIL MARY MOST PURE, CONCEIVED WITHOUT SIN.
HAIL MARY MOST PURE, CONCEIVED WITHOUT SIN.