Monday, January 21, 2013
Message from the Blessed Virgin Mary
To Her Beloved Daughter Luz De María.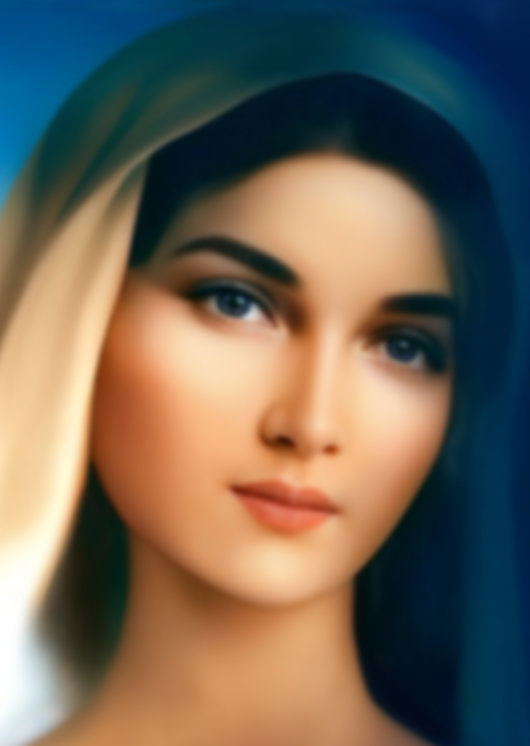 My beloved People, My children:
You scorn My Calls with so much pride!
That you refuse My constant Calls and those of My Son it causes Me so much pain!
I SEE YOU…, I SEARCH FOR YOU … AND I PILGRIMAGE FROM HEART TO HEART FOR YOU. I ACHE UPON NOT FINDING A RESPONSE, THAT RESPONSE THAT I WISH TO FIND IN EACH ONE OF MY CHILDREN.
How you wait for tomorrow in such a human way!… And you know well that tomorrow is in My Son's Hands and you must only await His Will.
Each one of you is like a rose and the rose without My Son's Love weakens and dies, without the constancy of watering it daily with Faith, with the Eucharist and with My Son's love, the rose dries up and dies. You, on the contrary, must be a rose watered constantly to remain alive. A rose watered with Commitment, with Charity, with Faith and with Forgiveness, but above all, remaining willing to what My Son desires of you, even that which you do not understand.
EVERYTHING HAS A PURPOSE AND MY SON'S PURPOSE IS THE FATHER'S GREAT PROJECT THAT CONSISTS IN YOU CONTINUING TO BE HIS CHILDREN. Therefore, do not allow yourselves to be abducted by the enemy of the soul, he insistently stalks man, who in these instants is constantly attacked by ideologies contrary to My Son's Truth.
WITH SO MUCH PAIN I SEE WHAT DRAWS NEAR TO HUMANITY!… I CANNOT AS MOTHER SPEAK TO MY CHILDREN OF AN INSTANT THAT IS NOT REALITY.
You well know, as I have announced it to you, that you will face great tribulations, which already hang over humanity. My Voice will not falter in any instant even though those who do not believe scoff at My Calls and at you. Remain being faithful, do not worry about human respects, they ignore My Son's Will.
A great volcano will bring pain to a great People loved by Me, and great earthquakes are forthcoming for the Earth, they are near on the surface of the Earth, they only sleep, soon they will awaken.
The heat, the Sun draws near to you and will cause sadness, you will realize that what you called science is not science because only in My Son do true Power and Science exist.
How you fight to maintain a place within Society, even within the Church itself! Being false, not truly loving My
Son, you wish to keep up appearances. My children are not like that; MY CHILDREN ARE TRANSPARENT AND TRUE, THEY ARE CHILDREN OF SILENCE, THEY ARE CHILDREN OF LOVE AND OF COMMITMENT, THEY ARE CHILDREN OF THE PURIFICATION.
Beloved children of My Heart, My beloved faithful:
Pray for Chile, My beloved People.
Pray for Italy, it will be shaken.
Each one of you pray for himself or herself.
DO NOT DESPAIR, I REMAIN BEFORE YOU, LOVING YOU AS I HAVE ALWAYS LOVED YOU, AS WHEN I RECEIVED YOU AT THE FOOT OF THE CROSS; MY HEART LOVES YOU SO, LIKE THE FIRST TIME.
Maintain Peace, do not lose it, since by losing it the enemy gains ground in you.
I am before you, allow Me to love you…
Remain in My Heart, I bless you.
Mother Mary.
HAIL MARY MOST PURE, CONCEIVED WITHOUT SIN.
HAIL MARY MOST PURE, CONCEIVED WITHOUT SIN.
HAIL MARY MOST PURE, CONCEIVED WITHOUT SIN.