Sunday, February 3, 2013
Message from Our Lord Jesus Christ
To His Beloved Daughter Luz De María.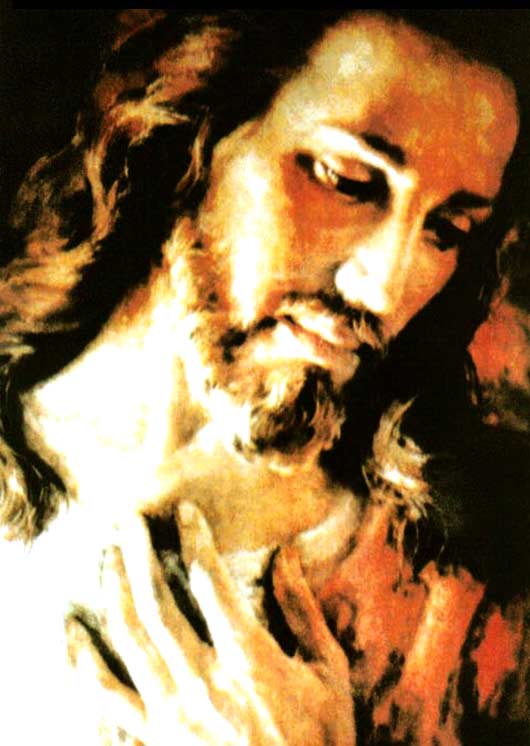 My beloved People, I bless you:
EACH ONE OF YOU IS THE REASON FOR MY SACRIFICE AND INFINITE LOVE… EACH ONE.
I welcome like a Beggar all who place themselves at the edge of My Path.
In this continuous succession of events, My children are more blind than the one who is physically blind.
I send you what is necessary so that you prepare:
- My Very Body and Blood.
- My Word without distortion.
- My Prophet to announce to you what happens and will happen…
- The constant Signs so that you are assured of the proximity of the fulfillment of the Prophecies…
You continue to be the men that rebel like in the past, whom I must put in order with My Justice.
MY WILL IS THAT ALL BE SAVED and penetrate into the fathomless Mystery of My Love, but humanity does not adhere to this Love therefore it does not find the way and the strength to reach Me, advancing over daily obstacles.
The world is not evil, humanity's actions and works have deformed it, increasing evil in your being and hence your brothers and sisters and the Earth that hosts you.
Beloved:
DO NOT WAIT OR BE OVERCONFIDENT IN YOURSELVES, LIKE THE ONE WHO SAYS IT IS SUNNY, IT WILL NOT RAIN. ON THE CONTRARY, REMAIN ON CONSTANT ALERT, WAITING WITHOUT DESPAIRING, BUT WITH CONFIDENCE AND WILLINGNESS.
Do not cling to the material, only be ready for a coming moment, the one that will go from being lament to being horror.
Pray, beloved, pray for Japan.
Pray for Mexico.
Pray for Italy.
I do not threaten My People, I alert them so they wake up and turn to Me, allowing Me to receive them and keep them on My Boat.
Be cautious with those who pretend to love Me and are wolves in sheep's clothing. Beloved, these instants are not for living hypocritically.
I COME FOR MY PEOPLE, THOSE WHO LOVE ME WITHOUT PLACING CONDITIONS UPON ME, BUT ON THE CONTRARY, WHO LOVE ME BEING A TESTIMONY OF LIFE.
I love those persecuted because of My Name.
I bless those who give themselves to My Cause fulfilling My Orders.
NATURE HAS AWAKENED… NOW
Humanity, I love you so much that in the instants of persecution I will send My Help from on high for all!
I Love you and bless you.
Your Jesus.
HAIL MARY MOST PURE, CONCEIVED WITHOUT SIN.
HAIL MARY MOST PURE, CONCEIVED WITHOUT SIN.
HAIL MARY MOST PURE, CONCEIVED WITHOUT SIN.