Thursday, February 7, 2013
Message from the Blessed Virgin Mary
To Her Beloved Daughter Luz De María.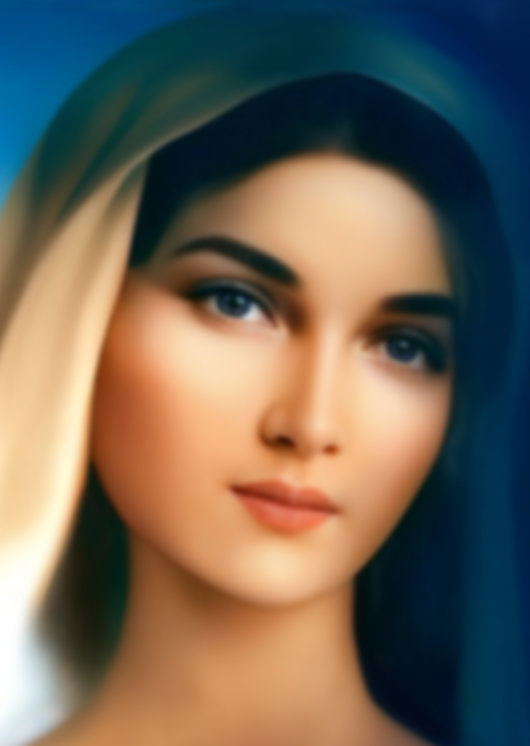 Beloved of My Immaculate Heart:
MY LITTLE ONES, THERE IS NO TIME TO LOSE,
THAT IS WHY I ASK YOU TO BE COHERENT WITH WHAT YOU PREACH AND WITH YOUR ACTIONS.
ALL THOSE WHO PARTICIPATE IN SPIRITUAL GROUPS AND ARE COMMITTED
WITH THEIR BROTHERS AND SISTERS MUST ESPECIALLY BE CONGRUENT IN THEIR LIFE.
I call you to renew the Consecration to My Immaculate Heart with frequency so that the enemy is driven away.
My Son has called you to be participants of that Holy Remnant that discloses, preaches, builds and is action so that all your brothers and sisters are participants in the possibility of knowing and sharing these Divine Calls.
The man who is called and aborts the Mission that he is entrusted, is a prisoner of himself, by being defeated by his own will. A person is not given a mission he or she cannot complete, but what is given to him or her is to be shared with his or her brothers and sisters and to edify them.
IN THIS INSTANT, THE HEROES ARE NOT THOSE WHO SLEEP,
ARE NOT THOSE WHO DON'T TAKE RESPONSABILITIES BUT THOSE WHO KNOWING WHAT APPROACHES, GIVE EVERYTHING OF THEMSELVES FOR SOULS.
You think of time… and this is the instant of instants. Do not think egotistically, be merciful with yourselves and do not refuse to serve Divinity.
In you dwells the Holy Spirit, you remain alive in a constant battle to be living testimonies of My Son, maintaining that intimacy with Him who guides and strengthens you in the instants of tribulation.
Each one of you, children, is a life that remains in constant movement, not for evil but for good. But you refuse blessing and have taken the path of what is perverse and sinful, you walk muddying yourselves and separating yourselves from My Son for having chosen the easy path that the world offers you.
Humanity will suffer, and as gold is passed through the crucible, so My children will be purified, since pride in the human being destroys the talents and capacities and degenerates the spiritual being.
HOW MANY HAVE BEEN CALLED TO THIS JOURNEY? ALL.
AND HOW MANY WILL REMAIN IN THE INSTANT OF THE TRIBULATION,
RAISING MY SON'S BANNER AND CONQUERING WITH HIM AND FOR HIM?
My beloved, a volcano will emerge causing great human losses, and the Earth will continue to shake.
MY CHILDREN, THIS IS THE MOMENT OF DECISION: YES, YES OR NO, NO.
The devil is battling against man and is before the man who falls without even thinking about it.
THOSE WHO DO NOT TAKE THIS MOMENT SERIOUSLY, WILL LAMENT AND MOAN FROM PAIN.
THE BATTLE IS SPIRITUAL.
THEREFORE, THOSE WHO REMAIN IN THE WORLDLY LIFE WILL FALL MORE.
My Heart aches for these My little children. They will not find peace and being conscious of it, their suffering will be greater.
My Son returns for those who are His, for those of a pure and humble heart, and that knowing themselves to be limited, do not falter and fight each day against temptation, against conceit, against indifference and what they know holds them back.
Great Signs will be produced so that man looks to the heavens and grows in Wisdom.
Beloved of My Immaculate Heart:
DO NOT BE ARROGANT, DO NOT IGNORE MY CALLS,
DO NOT CONTINUE TO LOSE YOURSELVES IN ACTS CONTRARY TO MY SON'S TEACHINGS.
You belong to My Son. Remain alert so that evil does not outdo you. You know My Announcements about the shaking of the Church that will be divided and greatly shaken by two tendencies completely contrary: one attached to My Son and another outside of all context. In the end, victory will be for the Faithful People, for the children who have defended My Son's Truth, and the Church will be reborn grounded in the truth, and men will see manifest before them the Holy Spirit who is Love, Truth and Faith.
My beloved:
Pray for Italy, it will suffer.
Pray for Central America, it will suffer. Pray for Japan, it will suffer.
Beloved children of My Heart, do not stop.
Do not fear, I remain with you. You are My Treasure of souls.
I bless you.
Mother Mary.
HAIL MARY MOST PURE, CONCEIVED WITHOUT SIN.
HAIL MARY MOST PURE, CONCEIVED WITHOUT SIN.
HAIL MARY MOST PURE, CONCEIVED WITHOUT SIN.