Saturday, March 16, 2013
Message from the Blessed Virgin Mary
To Her Beloved Daughter Luz De María.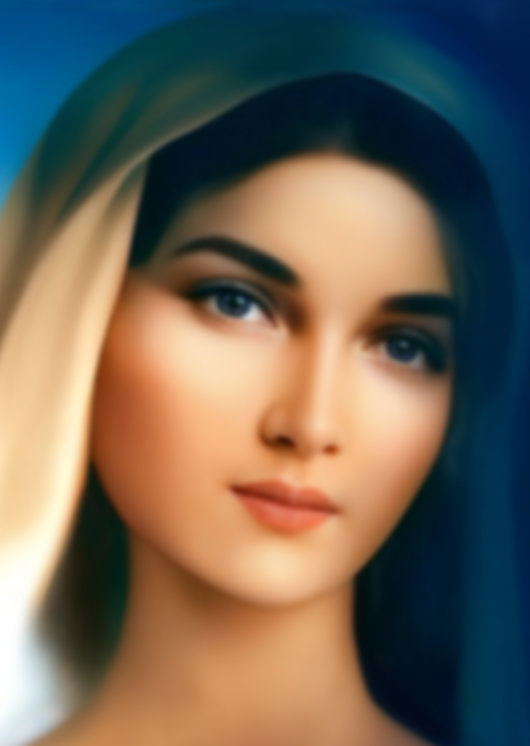 Beloved children of My Immaculate Heart:
I bless you. I bless your families, bless your sacramentals. I urge you to put them high, let them be protected by My Mantle.
MY MANTLE COVERS YOU IN ORDER TO MAKE YOU INSTRUMENTS IN WHICH MY BELOVED SON WILL TRUST.
My children, you live agonizing instants, I need the unity of the whole People of My Son.
I love you so much that My Motherly Heart opens for each one so you penetrate into it and in My Heart you will be guarded.
KEEP ON THE RIGHT TRACK, DO NOT FEAR BUT ACT.
YOU WILL NOT PERISH IF YOU DO NOT DECLINE IN FAITH.
OBEDIENCE IS THE WEAPON TO PENETRATE UNABATED AND LIVE IN THE LOVING HEART OF MY SON.
I, Disciple of My Son, I keep you BY My Hand to make you messengers of love of My Son and messengers of My love for all mankind.
I will come to you as often as necessary to ensure that you do not decline in faith. My Son did not let His people suffered more than they should, so with you. He will keep been like protector shield and I, with My Motherly Mantle will cover you.
Dear children, pray, upcoming events will shake the man and just who stay warm in the faith, will decline.
The great plague is coming as a great darkness, but you who keep the light of the Love of My Son and My Love and the Holy Spirit within the yourselves, will look the Divine Light without being obscured in your thoughts.
My dear ones, I invite you to pray for Israel, do not decline in prayer for Israel.
I invite you to pray hardly for the United States. I invite you to pray for Argentina.
Beloved Ones, instants are coming when men will rise because of poverty and the desire to dominate, you must be peacemakers.
My Heart flutters fiercely like Flame of Love that does not fade, and joined to those who stay awake, hold hands to your brothers and sisters and do not allow them to decay without you making the last effort.
DIVINE LOVE GOES BEYOND THE HUMAN WILL, DIVINE LOVE OVERCOMES ALL OBSTACLES AND IT MUST DWELL AND REIGN IN YOU AT THIS INSTANT IN WHICH THE TRIBULATION IS CROSSING THE DOORS OF THIS GENERATION.
I WILL NOT FORSAKE YOU, I WILL BE AND I AM THAT MOTHER THAT OBEYING THE REQUEST OF HER SON AT THE FOOT OF THE CROSS KEEPS VIGILANT ABOUT THOSE TO WHOM I WAS ENTRUSTED AND ON THOSE WHO WERE ENTRUSTED TO ME.
Let you be messengers of truth because My Son is approaching, He approaches to separate the wheat from the weed before the righteous are lost.
Let you be a shelter for your brothers, be that light that they need to come out of darkness.
Let you be, children of My Immaculate Heart, My Legion, My Legion of souls for the salvation of all mankind.
I bless you.
My Love is poured out upon you.
Mother Mary.
HAIL MARY MOST PURE, CONCEIVED WITHOUT SIN.
HAIL MARY MOST PURE, CONCEIVED WITHOUT SIN.
HAIL MARY MOST PURE, CONCEIVED WITHOUT SIN.