Wednesday, March 20, 2013
Message from Our Lord Jesus Christ
To His Beloved Daughter Luz De María.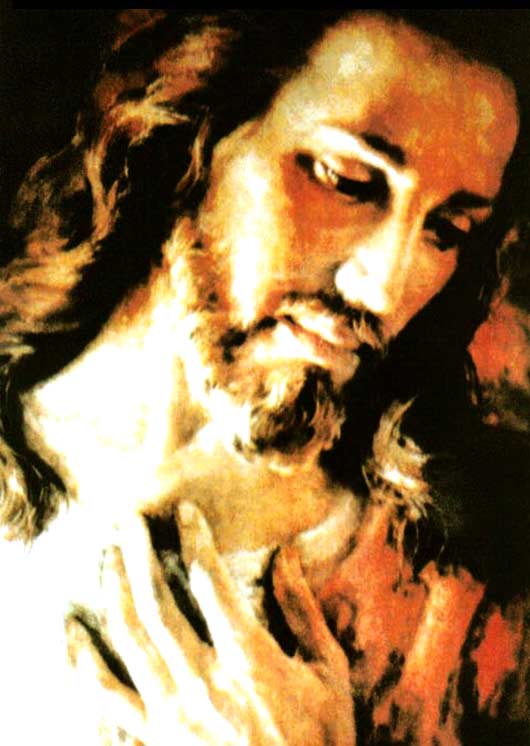 My beloved People:
IN AN INFINITE LOVE FOR MY CHILDREN, I GIVE MYSELF WITHOUT REST AND
I GIVE MYSELF IN THE EUCHARIST WITH MY BODY AND MY BLOOD, AS NOURISHMENT OF LOVE FOR ALL THOSE WHO ARE WORTHILY PREPARED.
My People, how much I love you and how much I seek you!
My beloved, do not neglect My calls to prayer for the Institution of My Church and for Pope Francis. He is My son. Those whom he supported in the past will betray him, and they will be the ones who lead My Institution and My Mystic Body to succumb. My son, Pope Francis, has proposed good works for My Church, but they will not allow him to move forward; the obstacles will be continuous, and they will solicit great changes of him in all that concerns the Liturgy.
THE CHURCH REMAINS EFFERVESCENT, BUT IT MUST RETURN TO ITS REALITY.
There are too many destitute, for years famine has scourged great Continents, My little ones die from hunger, and… what does the Institution of My Church do to multiply the loaves and fishes?
In My House: the Vatican, lie great masons and illuminati that have tainted its purity with their unrestrained desires of power and have brought disorder and immorality to My House. My Vicars have obviated these great and nefarious errors that have again lacerated My Heart.
IN THIS INSTANT I ASK MY SON FRANCIS, POPE AND BISHOP OF ROME, TO MAKE KNOWN THE THIRD SECRET THAT MY MOTHER BEQUEATHED TO HUMANITY AT FATIMA.
Previously it has only been made known partially, but in this instant in which its fulfillment approaches, My People must know My Mother's true Word, so that humanity sees reality as something near and not far, and so that you strengthen faith, before evil makes itself present, confuses and seizes My People.
The Institution of My Church will stagger and My People run like sheep without a shepherd.
IN THIS INSTANT YOU ASK YOURSELVES AND FEEL WORTHY OF KNOWING IF FANCIS IS OR IS NOT A TRUSTWORTHY POPE… PRAY, PRAY… "BY THEIR FRUITS YOU SHALL KNOW THEM."
Pray for Italy.
Pray for Argentina, it will suffer.
Pray for Ecuador, it will suffer.
My beloved: My blessing be with you in these instants of agony.
I WILL NOT ABANDON YOU, I REMAIN WITH YOU.
Your Jesus.
HAIL MARY MOST PURE, CONCEIVED WITHOUT SIN.
HAIL MARY MOST PURE, CONCEIVED WITHOUT SIN.
HAIL MARY MOST PURE, CONCEIVED WITHOUT SIN.