Thursday, April 4, 2013
Message from the Blessed Virgin Mary
To Her Beloved Daughter Luz De María.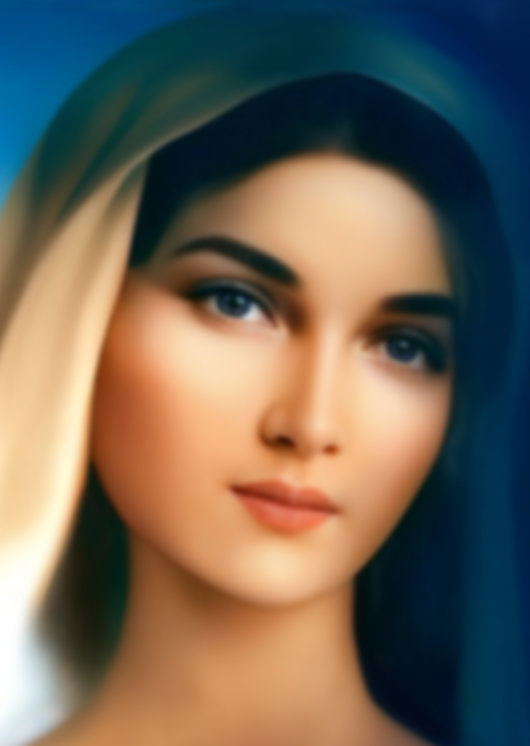 Beloved children of My Immaculate Heart:
MY MOTHERHOOD EXPANDS TOWARDS ALL OF HUMANITY LIKE THE SUN EXPANDS ITS LIGHT.
I call you to maintain a constant spiritual alert in the face of the threats of insidious evil that penetrate the mind of those who yearn for power and supremacy.
PRAY, MY BELOVED: GREAT IS THE SCOURGE THAT REACHES HUMANITY.
My beloved, free will has made deep and large cracks of spiritual destruction, which humanity cannot stop without being aware of them.
My beloved Sons: My Priests will raise their voice to alert those who are Mine until evil begins its persecution and martyrdom of My faithful.
My Son's People, without reigns and lost, have pounced on sin, establishing and thus bringing lukewarmness and baseness upon themselves.
Beloved:
YOU DO NOT FIGHT ALONE TO REDISCOVER THE PATH TOWRDS MY SON, I WILL GUIDE YOU, ASK ME TO ACCOMPANY YOU.
HUMANITY HAS LOST ITS WAY. MAN'S PERSONAL AND SPIRITUAL ORDER HAS FALLEN, AND WITHOUT DIVINE HELP, YOU WILL NOT RECOVER IT.
Beloved, in these instants you are empty temples, a faithful reflection of the decay that accompanies you, temples that walk without direction, temples that shine without life. The power of sin brings and cloisters the soul taking hold of human will when it resists obedience and instruction.
You do not see sin as such but as a way to be involved and be accepted within the depravation that reigns in societies, fetid water that runs throughout the earth and kills the spirit.
Your conscience has become closed to the Divine Calls. The announced instants are already coming; man's heart has become debased, a darkness that advances without ceasing, totally contaminating the heart of your being.
Life is despised, innocence cast out and withered in those who are not crystalline receptacles in which My Son rejoices.
Pray, children, pray for Chile.
Pray children, for Japan.
Pray for the United States.
Impiety is the devil's weapon; with it he has executed My faithful.
CONTINUALLY BE PRAYING SOULS, LOVERS AND WORSHIPERS OF THE DIVINE HEART.
I help those who allow Me to help them.
BELOVED CHILDREN, THE FOOD FOR THE SOUL IS OBEDIENT LOVE.
I protect you, do not fear, darkness passes and united with Me, you will see the Earth purified.
IN MY HEART I KEEP YOU PROTECTED.
I love you.
Mother Mary.
HAIL MARY MOST PURE, CONCEIVED WITHOUT SIN.
HAIL MARY MOST PURE, CONCEIVED WITHOUT SIN.
HAIL MARY MOST PURE, CONCEIVED WITHOUT SIN.