Friday, April 12, 2013
Message from the Blessed Virgin Mary
To Her Beloved Daughter Luz De María.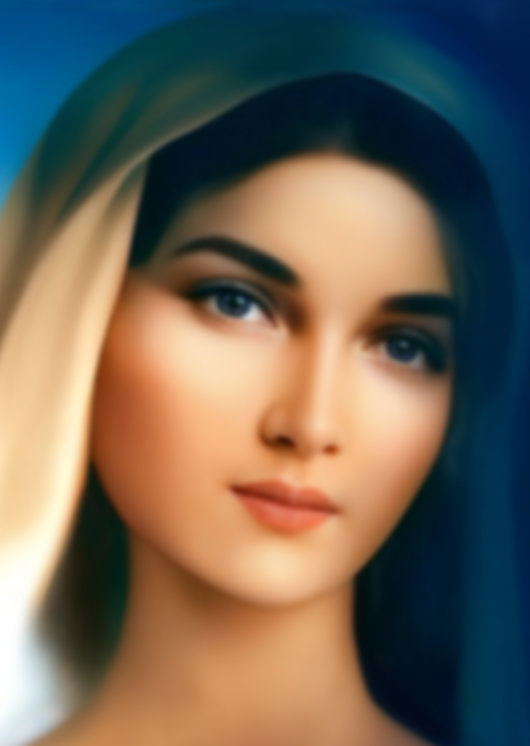 Beloved children of My Immaculate Heart:
MY MATERNAL LOVE MAINTAINS MY HEART IN A CONSTANT OUTPOURING OF BLESSING TO ALL.
MY LOVE HAS NO LIMITS.
Each one of those who are Mine is a lamp sent to illuminate what is around you. You must not fear what leads you to remain vigilant and to suffer, but what eases and softens your transit through the Earth.
Those who are Mine are tested as a requirement for the growth and development of their spirit and their faith, as a firm foundation so that they grow.
CHILDREN, EACH INSTANT BRINGS YOU CLOSER TO FACING THE NARROW PATH,
WHERE THE PERSON IS STRENGTHENED OR WHERE THE PERSON TURNS AWAY FROM THE JOY OF SPIRIT OUT OF FREE WILL.
The Earth has accelerated its transformation in its desire to remain in the Divine Will, being a part of the trial that man will confront in this instant. Fire rushes without being perceived and reaches man, a torture man himself has created. Atomic energy is a scourge born from the hand of man against himself, bringing pain and unmeasured suffering to humanity who is lacking in consciousness.
The water becomes agitated and rushes without mercy towards the one who has hurt his Creator. Human wickedness is a fruit of the contempt for My Son and for what lives in accordance to Divine Will.
BELOVED CHILDREN, AN APOCALYPTIC HORSEMAN RIDES STEADILY WITHOUT STOPPING, BRINGING CLOSER THE EXPIATION OF ALL OF HUMANKIND, STEADILY AND SURELY.
Man's impiety towards man reveals the decadent spiritual state of this generation saturated with sin and inflamed by modernisms: "false gods," bearers of pain and degeneration that have entered into the depths of societies.
The evil of today is not the evil of the past; it has grown, has taken a new form so that you do not recognize it and so that it can thus seize human beings, uncovering a great weakness of man: "the desire for dominion" and with it the gestation of the massive control of humanity.
Beloved children, a power has risen deceiving man, handing him over into satan's clutches, feigning unity to guide you to eternal death. Man's name has been displaced by a number that increases the dominion of those that hold the great powers in their hands.
A SINGLE POWER DOMINATES THE WORLD, A POWER THAT BRINGS DEATH TO THE CONSCIENCE, TO LOVE AND MAN'S BEING; IT CARRIES IMPIETY BEFORE IT AND FALSITY FEEDS IT.
PAIN LOOMS STEADILY OVER MAN AND WITHOUT REST.
Beloved children:
Pray for the United States.
Pray for Korea.
Pray for Jamaica.
BELOVED, MAINTAIN UNITY, DO NOT JUDGE ONE ANOTHER, BE LOVE.
THAT LOVE THAT IS BORN FROM MY HEART FOR YOU.
Receive My blessing.
I love you.
Mother Mary.
HAIL MARY MOST PURE, CONCEIVED WITHOUT SIN.
HAIL MARY MOST PURE, CONCEIVED WITHOUT SIN.
HAIL MARY MOST PURE, CONCEIVED WITHOUT SIN.