Saturday, April 13, 2013
Message from Our Lord Jesus Christ
To His Beloved Daughter Luz De María.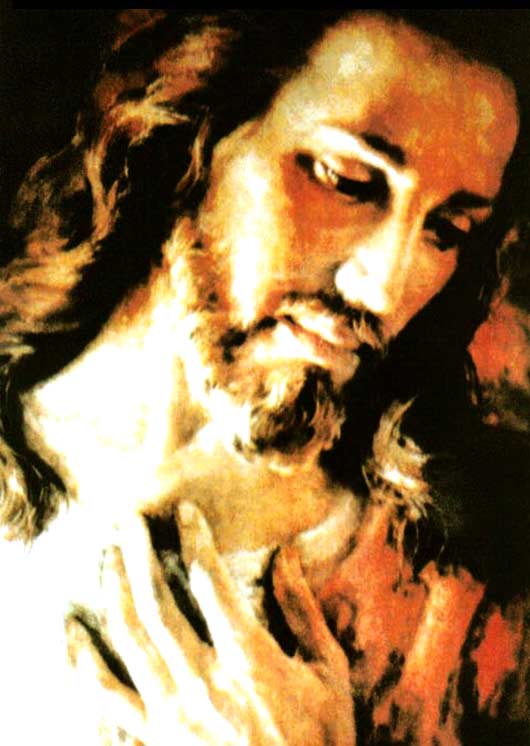 My beloved People:
YOU ARE MY GREAT FLOCK OF SHEEP THAT I PROTECT AS THE GREAT SHEPHERD I AM.
In this generation, the greatness that I will find in the human being will be PERSEVERANCE.
GOOD DISPOSITION will be a jewel, COMMITMENT to Me will have been closed in man's heart.
In this generation, knowing Me will be a hindrance for the one who manifest it, from there whoever continues with Me will be a hero. Therefore, My instruments owe Me fidelity to lead My People with fidelity and without fear, since I chose them for this instant not for another.
Beloved children, humanity will not penetrate into My Mystery until it knows Me and enters in Me. The man living without Me will be, every instant, more greatly besieged by evil, since he will be debilitated in his faith.
THE INSTANT OF TRUTH IN WHCIH YOU WILL SEE YOURSELVES AS YOU ARE, WILL BE A RESURRECTION AND AN INSTANT OF GRACE.
The RUTHLESS PERSECUTION of My People arrives with the swiftness of lightning from the hand of the persecutors of My Church.
I will remain present in My creatures, you will not live loneliness.
I Am Love that invades your being, so that solitude does not penetrate and discouragement does not defeat you.
DO NOT FEAR, I AM PRESENT IN EACH ONE OF YOU, WITH THE STRENGTH OF MY LOVE.
Pray, children, for Japan, it will suffer.
Pray for England, it will suffer.
My beloved, the signs of the times do not go by unnoticed, or the acts of men that draw global suffering closer.
I SEND YOU HELP FROM ON HIGH, BUT YOU BRING PURIFICATION FROM ON HIGH.
You are My People, the apple of My Eye.
I love you.
Your Jesus.
HAIL MARY MOST PURE, CONCEIVED WITHOUT SIN.
HAIL MARY MOST PURE, CONCEIVED WITHOUT SIN.
HAIL MARY MOST PURE, CONCEIVED WITHOUT SIN.