Thursday, May 2, 2013
Message from Our Lord Jesus Christ
To His Beloved Daughter Luz De María.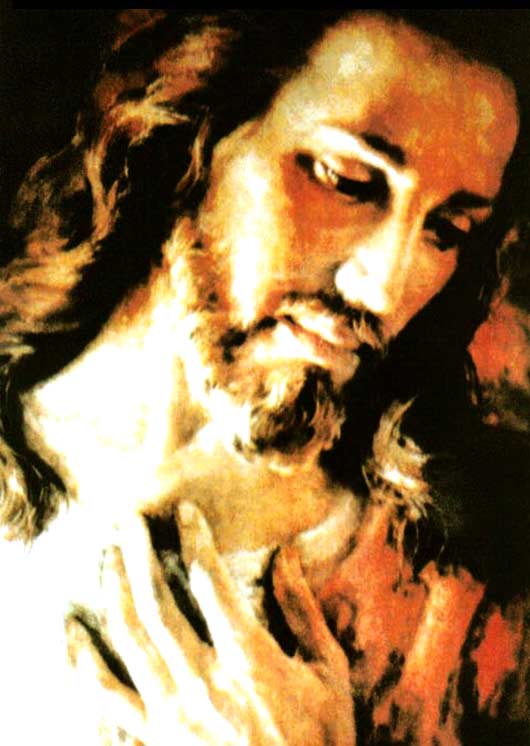 My beloved:
BE COPIES OF MY LOVE AND THE REST WILL BE GIVEN UNTO TO YOU.
Beloved children:
Live in unity with My House and every impediment will be overcome. Love of Me defeats any obstacle that arises on the path.
Those who have distorted and misinterpreted My Love are not able to find that strength that moves what exists: My True Love.
Nature laments in the midst of its pain the unawareness of those who are Mine, pouring out the fire that bubbles and burns in the volcanoes.
Remain alert before the power of the great Nations. These, manipulating science, create cataclysms and with the consequences of the induced natural disasters, exercise dominion over My children in instants of tribulation, thus achieving their objective: establishing one government with the false effort of helping one another and they will distance you from My Heart with a single religion that offers debauchery and earthly power.
THUS WILL THE USURPER OF MY PEOPLE ACT,
CENTRALIZING HUMAN ACTS AND WORKS IN HIS INFERNAL CLUTCHES, DOMINATING THE
CONSCIENCE OF THE LUKEWARM AND OF THOSE WHO SAY THEY LOVE ME WITHOUT BEING TRUE.
Pray for World Peace.
Pray for Argentina, it will suffer.
Pray for Colombia, it will weep.
Pray for Italy, it will suffer.
Beloved, the instant will arrive in which you do not see each other as brothers and sisters or respect brotherhood; community will be something unknown since egoism will have overcome, plunging you into an individual battle to survive.
MY PEOPLE KNOW ME, THEY DO NOT NOURISH THEMSELVES WITH INSECURITY BUT WITH MY PEACE.
Do not heed those who announce the end of the world, but heed My Word that is Eternal Life, calling you to conversion before the purification of this generation and before My Second Coming, which the one who loves Me does not fear but desires.
Some will sneer at My Words, they do not distinguish between the darkness and My Joy. The lack of remaining in Me has led them to ignorance walking sunken in spiritual ignorance, without being able to distinguish that the light of My Love disturbs them by not remaining in Me.
Beloved children:
REMAIN ATTENTIVE IN THE SPIRIT. THE ONE WHO RECOGNIZES ME IS MOVED TO COMPASSION FOR THE SOULS WHO IGNORE THE LIGHT THAT LIVING UNITED WITH ME PRODUCES.
My People remain united, My children gather around Me carrying the strength of My Love, knowing that evil disintegrates unity, My People continue their path in absolute brotherhood.
ALL ARE MY CHILDREN, I HAVE COME FOR ALL.
IT IS THE PERSON HIMSELF WHO WELCOMES ME OR TURNS ME AWAY.
I do not knock once, but as many times as are necessary.
I come for souls, not for one, but for all.
My Peace be in you. I love you.
Your Jesus.
HAIL MARY MOST PURE, CONCEIVED WITHOUT SIN.
HAIL MARY MOST PURE, CONCEIVED WITHOUT SIN.
HAIL MARY MOST PURE, CONCEIVED WITHOUT SIN.