Thursday, May 30, 2013
Message from Our Lord Jesus Christ
To His Beloved Daughter Luz De María.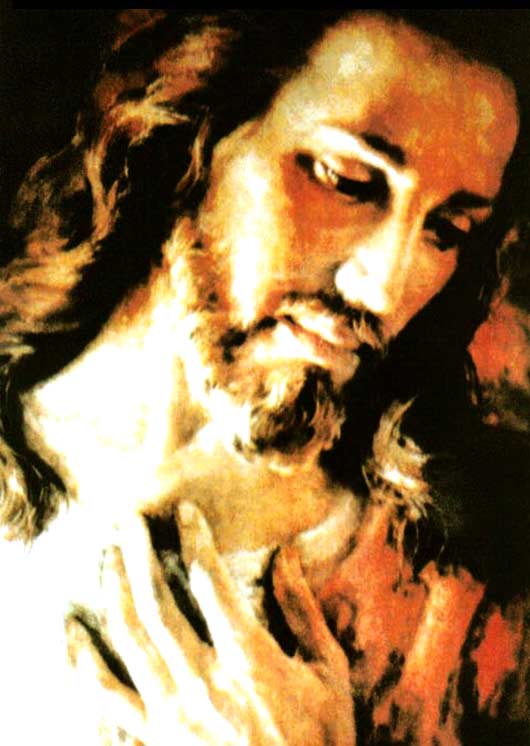 My beloved People:
MY PEACE AND MY LOVE ARE FOR EACH ONE OF YOU.
I REMAIN WAITING FOR YOU TO OPEN THE DOOR SO I CAN ENTER "IPSO FACTO" IN MY CHILDREN.
My Church must stay on track, only in that way will it be able to endure what is coming: giving yourselves in spirit and truth will give you strength and evil will not find lukewarm ones to seduce and take with it.
THE CALAMITIES WILL NOT WAIT IN SUSPENSE OVER THE EARTH.
The silent step of the plague that will raze the life of men is heavy. Only My Mother's Help will be able to stop it; use the Miraculous Medal to this purpose, carrying faith before you as the Banner of Triumph.
This generation is on the edge of the precipice, due to Nature having woken up in its entirety to purify itself before the nauseating sin that humanity has deposited upon Her. Never before seen events will be the astonishment of the wicked man who has not abided by My Word. THOSE WHO KNOW ME WAIT FOT THE EVENTS AS A SIGN OF MY NEARNESS AND OF MY SECOND COMING.
My beloved People:
DO NOT CHEW OVER MY WORD, DIGEST IT; that way you will understand it in spirit, in your conscience, in your reason, in your thoughts and in your mind nourished by faith.
MY CHURCH IS ACTION, IT DOES NOT SLUMBER IN MY WORD BUT BRINGS IT TO PRAXIS in fidelity and obedience, in reason and in attraction towards good.
My Church sighs for the truth, for holiness and for spiritual growth, My Mystic Body is My Church, My People want to be fused with Me, with My Strength, which will lead them to enter the Mystery of My Love.
WHAT IS COMING IS NOT LONG TERM, BUT AT CRITICAL INSTANTS…
The Sun will detonate and in to a large degree will mark the retrogression of humanity, leading men to again be uncertain, without science.
I AM A SHEPHERD WHO WARNS HIS SHEEP ABOUT THE CLOSENESS OF SATAN who devours the weak and prowls everywhere, without rest or measure. Man's enemy knows that the instant of his misdeeds approaches and due to this, the instant in which he will no longer be able to tempt the human person also approaches.
REMAIN ALERT, DO NOT LOSE HEART, FOR WHEN IT SEEMS THAT THE CALM HAS ARRIVED, THAT IS THE INSTANT OF GREATEST DANGER.
The moon will give humanity a great sign, a sign of My nearness.
I am Love, I call all men, I give My Word for all My children, not for a few, not only for a given sector, bur for all of humanity, thirsting for My Word or did I not come for the sinners and those who did not believe in Me?
Pray My beloved, pray for Japan, it will suffer.
Pray My beloved, for Chile, it will lament.
Pray My beloved, for Greece, it will suffer.
Beloved, My Church is not finished with its suffering, it will still carry the heavy Cross we share.
You, My beloved, fill yourselves with courage and faith so that nothing causes you to falter.
I SEE YOU AND GUARD YOU.
MY BODY AND MY BLOOD COVER YOU AND NOURISH YOU IN EVERY INSTANT.
DO NOT FEAR, PRACTICE INTERNAL SILENCE AND YOU WILL FIND ME. I DWELL IN YOU.
Your Jesus.
HAIL MARY MOST PURE, CONCEIVED WITHOUT SIN.
HAIL MARY MOST PURE, CONCEIVED WITHOUT SIN.
HAIL MARY MOST PURE, CONCEIVED WITHOUT SIN.