Friday, June 14, 2013
Message from the Blessed Virgin Mary
To Her Beloved Daughter Luz De María.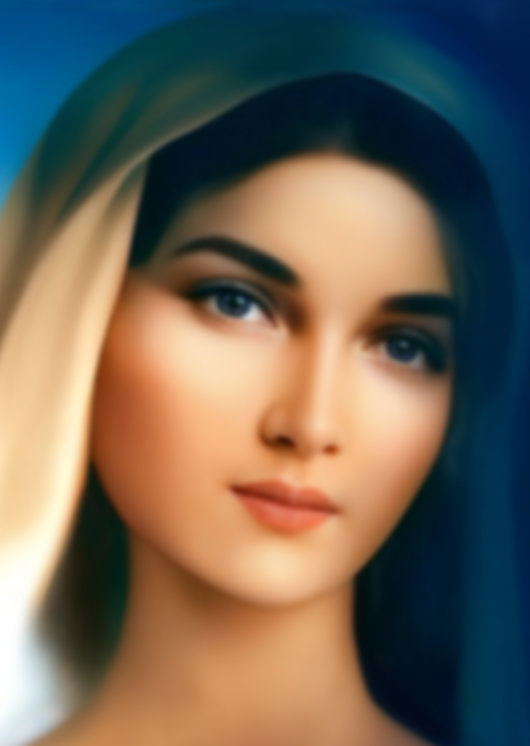 Beloved children of My Immaculate Heart:
I COME TO BRING YOU MY BLESSING AND MY MOTHERHOOD SO THAT, TRUSTING IN MY PROTECTION, YOU DO NOT FALTER. BE PEOPLE OF GOOD AND SPREAD THAT GOODNESS, ACTING LIKE TRUE CHILDREN OF THIS MOTHER.
The overabundance in which man lives keeps him in an excessive reality, and this leads him to think that everything will continue as it is in this instant, without more needs or changes than those he faces.
Beloved:
THE INSTANT MUST GUIDE YOU TO A STOP IN LIFE.
You will face famine, diseases without apparent cure and the total lack of moral such as there has never been in the history of humankind. A man without faith will feel he is collapsing before such events, and he will collapse if he does not receive My Son's Love and Mine.
Children:
DO NOT NEGLECT THESE CALLS, YOU MUST PREPARE YOUR SPIRIT, STRENGTHEN YOURSELVES AND
TAKE HOLD OF FAITH; thus the strength of the Holy Spirit will fill you with the necessary strength so that each one of you has the certainty that you are held in the Palms of the Divine Hands.
Do not forget that you are clay and, after being molded, clay is placed in the fire. So no true Christian exists without sharing the Cross.
Children:
GREED HAS BEEN GENERALIZED TO THE POINT OF FORGETTING THE GIFT AND VALUE OF LIFE.
Beloved, prepare yourselves, a great European Nation will be the one to spread a virus that will cause global alarm following the deaths it will cause. This plague will not have a human cure, but this Mother will indicate you how to heal the sick.
The Sun will continue to be a scourge and pain, light and darkness flogging the Earth and altering man.
WAKE UP!… WHAT OTHER SIGNS ARE YOU WAITING FOR?
The coming instants will be those of trial: the evil infiltrated into the Vatican will produce a victim, My children will be shaken.
Beloved children:
UNITE, YOU ARE CHILDREN OF THE SAME FATHER, DO NOT DISINTEGRATE, GATHER AROUND ME.
I GUIDE YOU TOWARDS MY SON.
I DO NOT ABANDON YOU, DO NOT FEAR. ALL OF CREATION PROTECTS THOSE WHO, LIKE A RAY OF LIGHT, HAVE SPRUNG UP TO DEFEND MY SON'S PEOPLE DURING THE TRIBULATION.
You are not abandoned in the face of the trials but are helped by your Guardian Angels: your Brothers of Journey. Be perseverant, help is with you, accept it and return to the path.
Pray My children, pray for Japan, it will weep.
Pray for England, it will suffer.
Pray, the United States will lament.
BE PEOPLE OF FAITH, COMFORT MY SON PRESENT IN THE TABERNACLE, BE PERMANENT ADORERS, THAT LIKE LIT CANDLES DO NOT FALTER OR FEAR TO PROCLAIM THEIR FAITH.
I receive all, I am Mother of all, I love all, not only a few, but all My children.
I do not forsake you, continuously I look upon you and, with My Maternal Mantle, I rescue you from the dangers and snares of each day.
I bless you and yours.
With Love,
Mother Mary.
HAIL MARY MOST PURE, CONCEIVED WITHOUT SIN.
HAIL MARY MOST PURE, CONCEIVED WITHOUT SIN.
HAIL MARY MOST PURE, CONCEIVED WITHOUT SIN.