Friday, July 26, 2013
Message from the Blessed Virgin Mary
To Her Beloved Daughter Luz De María.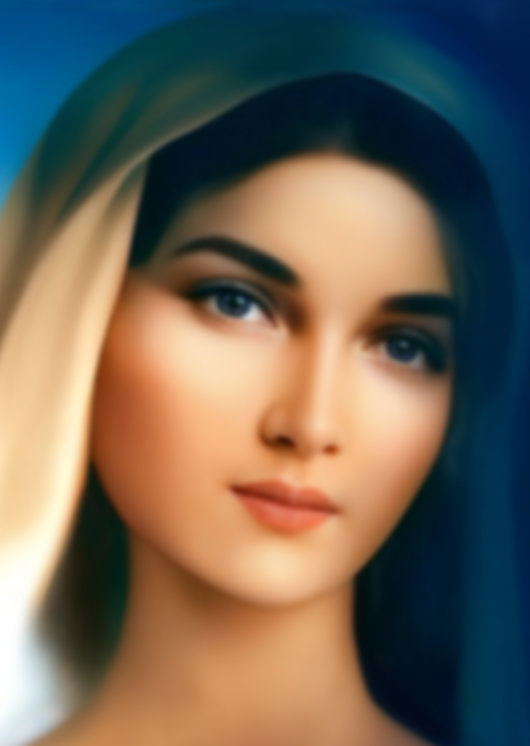 Beloved children of My Immaculate Heart:
AS A PILGRIM OF LOVE, I INVITE MY CHILDREN TO BE LIKE ME,
PILGRIMS OF DIVINE LOVE ON EARTH…
Before the lack of true love and of spiritual love in search of My Son, you, who still remain faithful to My Son and to Me, must strive so that Longing, Devotion and Faith towards My Son's House increase in hearts.
Extremely strong instants will come, and men will feel strangers to them, given that by having exiled My Son, they do not worry nor do they ask themselves what is happening around them, and they do not want to see the changes and the signs of the times.
FOR ME IT IS A SOURCE OF GREAT PAIN AND ANGUISH THAT MY CHILDREN DESPISE MY SON JESUS CHRIST, but since He is Infinite Love and Mercy, He lets them pass, and thus, men beautifies themselves with everything humanly possible, their souls are totally attached to the Earth and convinced that My Son does not punish and that nothing is going to happen.
My beloved, the tension in the Middle East continues, it continues strongly and when it rises, pain will reach humanity, since there is no greater evil in this instant than the creation of nuclear energy.
I INVITE YOU NOT ONLY TO PRAY THE HOLY ROSARY, BUT TO NOURISH YOURSELVES WITH MY
SON'S BODY AND BLOOD, AND TO ALSO BE FULFILLERS OF THE DIVINE WILL, SO THAT YOU ARE RECOGNIZED BY ALL OF CREATION, WHICH REMAINS WITHIN THE DIVINE WILL.
Man was created to be a being that lights up what exists around him, and by not obeying, he did not fully meet the end for which he was created. For this reason, Creation perceives man as a stranger.
For humanity it is more comfortable to live without God for thus it is able to spread and expand sin and vices in the midst of all creatures.
Beloved children of My Immaculate Heart:
WHEN ALL WILL SEEMS LOST, MY HELP WILL COME TO YOU,
FOR MY SON ENTRUSTED ME THIS THIRD GENERATION…
I love you with Motherly Love so that you have the assurance that you have a Mother who loves you, protects you and seeks you, and thus you are not lost.
IN THIS INSTANT, MORE THAN ANOTHER, I SEEK THE SALVATION OF ALL CREATURES, FOR TIME WITHOUT BEING TIME, WILL CONTINUE TO BADGER MY CHILDREN TO TEMPT THEM.
MY BELOVED, SOON A GREAT BLESSING WILL COME FROM HEAVEN FOR MAN,
A GREAT BLESSING FOR MAN…
My Son and I do not want to frighten but to appeal to the conscience and prompt disposition of each one of you, so that you cast the nets out to sea and the catch is greater.
The moon will turn red foreshadowing what is coming… BUT YOU DO NOT FEAR, FOR MY SON AND I PROTECT THE FAITHFUL AND THE HOLY SPIRIT REMAINS GIVING STRENGTH TO ALL MY SON'S PEOPLE.
WE DO NOT FORSAKE YOU BUT RATHER IN THE INSTANTS OF ANGUISH
WE WILL MAKE DESCEND WHAT IS NECESSARY FROM MY SON'S HOUSE
SO THAT THE FAITHFUL REMAIN UNDER THE PROTECTION OF THEIR GOD AND LORD.
I will send My Angelic Hosts to protect each one of you and evil will not be able to defeat you.
I love you. You remain in My Immaculate Heart.
Mother Mary.
HAIL MARY MOST PURE, CONCEIVED WITHOUT SIN.
HAIL MARY MOST PURE, CONCEIVED WITHOUT SIN.
HAIL MARY MOST PURE, CONCEIVED WITHOUT SIN.