Monday, August 5, 2013
Message from the Blessed Virgin Mary
To Her Beloved Daughter Luz De María.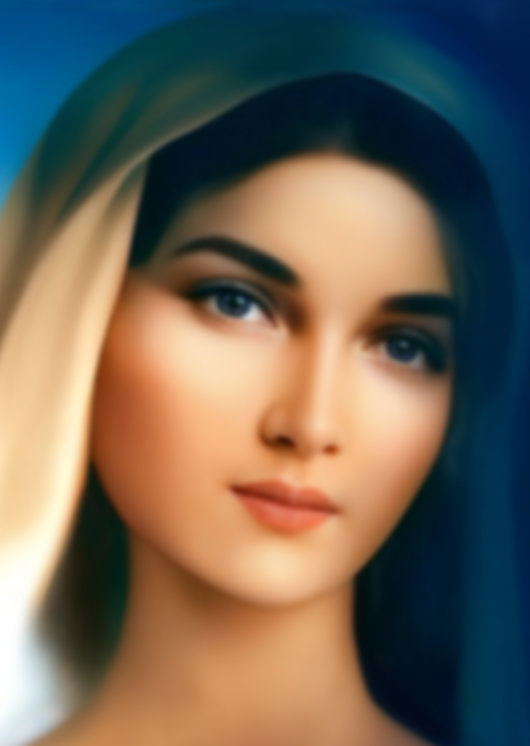 Beloved children of My Immaculate Heart:
MY BLESSING SPREADS THROUGHOUT CREATION, IN A CONSTANT ACT OF MOTHERLY LOVE
TOWARDS ALL MY CHILDREN. I DO NOT BELONG TO ONE GROUP OF HUMAN BEINGS,
I AM MOTHER OF ALL OF HUMANITY FOR WHICH MY SON SUFFERED AND ROSE FROM THE DEAD.
I come by Divine Mandate to call to conversion, not a few, but all suffering humankind.
I am the Mother of every human being, even if they do not recognize me as such. My Heart expands and embraces all. I see souls, hearts, men of good will and people with hearts expanded towards the essence of My Son's true Love and to all that was created.
I am a Suffering Mother in the face of what you will suffer and for everything that will bring you pain and death.
Man against man in fierce battle will hurt themselves not only in body, but in mind and future. Innocents will fall into the hands of those who have forgotten that My Son's Mercy calls them to live without violating the Gift of Life.
I suffer for the innocents, for the unawareness of proud rulers that plunge My children into an extreme danger, in instants in which the Sun itself has intervened in men's reaction due to its solar flares.
Beloved:
THE GENEROUS SOULS WHO REMAIN FAITHFUL ARE THE ONES WHO PERCEIVE THE GREAT BATTLE THAT RAGES ON EARTH. The hosts of good defend My children's souls but at the same time evil secures its spoil, which increases everyday because of human ignorance. The limbs of the antichrist have unchained all that evil over humanity to lead you to perdition, degeneracy and the loss of values.
Pray, My beloved, pray for My Son's Church.
Pray for France, pray.
The eagle that rose to the heights will fall in moments.
PERSEVERE, BELOVED CHILDREN, PERSEVERE FOR YOU WILL NOT BE DEFEATED
BUT VICTORIOUS BY MY SON'S HAND AND THAT OF THIS MOTHER WHO LOVES YOU.
Trust in My Son's Protection, go to receive Him, do not neglect the praying of the Holy Rosary.
MY CHILDREN ARE PEOPLE OF PRACTICING PRAYER AND ACTION, THEY ARE NOT DORMANT CHILDREN, but children willing and prepared to turn to the Divine Call and discover the manipulation that the powerful maintain over every action that belongs to evil and to human beings.
ATTENTIVE… DO NOT DESPISE MY CALLS.
Mother Mary.
HAIL MARY MOST PURE, CONCEIVED WITHOUT SIN.
HAIL MARY MOST PURE, CONCEIVED WITHOUT SIN.
HAIL MARY MOST PURE, CONCEIVED WITHOUT SIN.