Wednesday, August 28, 2013
Message from the Blessed Virgin Mary
To Her Beloved Daughter Luz De María.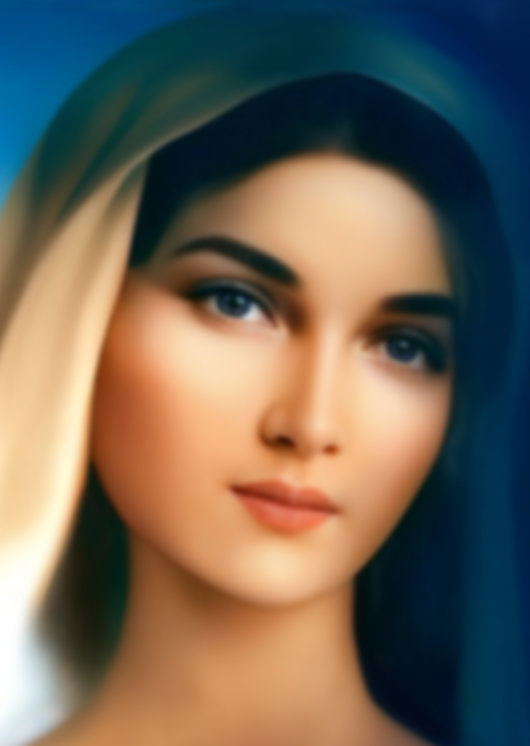 Beloved children of My Immaculate Heart:
Those who remain attentive to My Son's calls and to Mine are My children.
I BLESS YOU, DO NOT BE DISCOURAGED BEFORE THE DEVELOPMENT OF THE EVENTS, YOU ARE PROTECTED BY ME.
DO NOT BE CONFUSED; TRUST IN MY SON'S WORDS.
You will not be lost, My Son wants the salvation of His People, all those who are faithful will inherit the Kingdom of Heaven.
These great calamities, which humanity faces, were already gestating because of man's greed.
MY CHILDREN WILL NOT SUFFER ALONE, I WILL BE BESIDE EACH ONE OF YOU TO CONSOLE YOU, HELP YOU AND GIVE YOU MY PROTECTIVE ARM AND AS MOTHER OF MERCY, I WILL CONTINUE TO INTERCEDE BEFORE MY SON FOR EACH ONE OF YOU.
Giants rise with premeditation; one of them will rush and will carry the weight of the pain caused to the innocents. Children, do not scorn prayer, the fruits are unimaginable, no prayer carried out in full conscience is lost.
My beloved, do not be like the fig tree that did not bear fruit. Bear fruits and in abundance, before each event, respond with unity and prayer, active prayer in which you share with your brothers and sisters the spiritual goods you receive.
Man's disobedience leads him to suffer. Purification is necessary in the midst of pain. Disobedience to My Son's Word, the disrespect to His Calls and human insanity have undermined the human being's principles, scorning the greatest thing with which My Son has awarded man: the gift of life.
The stars shine for man when the firmament is visible to him. On the contrary, you do not see them shine. This generation has allowed the sparkle of the Divine to be stolen from it and has allowed its soul to be dimmed with the miseries of the infernal enemy.
My Presence, My Love for each one of My children leads Me to move through crystalline waters, even though looking at souls I find a great majority in a spiritual void that shakes My Heart. This void leads you to see the present events with indifference and this is a bad behavior.
THE DEVIL IS TEMPTING MY CHILDREN SO THAT THEY ARE LOST AND SO AS TO SNATCH THEM FROM MY HANDS IN THIS BATTLE BETWEEN THE SPIRITUAL AND THE SUBTLE.
Who is going to doubt the primitive state of humanity that has fallen into what is low?
I fight to make you see with clarity the evil with which man has contaminated himself. The demons upon the Earth instill that desire of separation that thought for power, that not seeking to live in the Divine Will, seizing souls and keeping them captive.
My beloved:
I KEEP YOU BESIDE ME.
FAMINE WILL NOT BE THE CAUSE OF THE FALL FOR THOSE WHO ARE MINE, FEAR WILL NOT DEFEAT
YOU, BECAUSE I WILL LOOK AT YOU FACE-TO-FACE AND WILL FILL YOU WITH PEACE AND SERENITY, WITH TRUTH, AND I WILL EXTEND MY HANDS TO YOU SO THAT YOU REMAIN STANDING.
In every age, My Son has sent a chosen one to guide My People and this is not the exception. He will come to guide you and to lift up those who are disheartened.
YOU MUST NOT BECOME SEPARATED; THE FINAL TRIUMPH LIES IN UNITY, WITHOUT UNITY LOVE DOES NOT EXIST,
AND WITHOUT THIS UNITY EVERY ATTEMPT IS ONLY THAT: AN ATTEMPT.
Man walks in total ignorance, despite My Son's Calls and Mine so that you see the signs of the times.
Pray for Europe, it will find itself in desperation; it will suffer like one condemned to death.
The United States will be abandoned by its allies. The holocaust will be the anguish of humanity.
IN THE END, MY IMMACULATE HEART WILL TRIUPH.
MY SON'S CHURCH WILL HAVE TO UNCOVER_ THE VEIL AND BE ONE WITH ITS CHILDREN.
NO HUMAN BEING IS ABANDONED WHEN IT CRIES OUT TO THE FATHER'S HOUSE.
I bless you.
Mother Mary.
HAIL MARY MOST PURE, CONCEIVED WITHOUT SIN.
HAIL MARY MOST PURE, CONCEIVED WITHOUT SIN.
HAIL MARY MOST PURE, CONCEIVED WITHOUT SIN.