Friday, April 18, 2014
Message from the Blessed Virgin Mary
To Her Beloved Daughter Luz De María. Good Friday.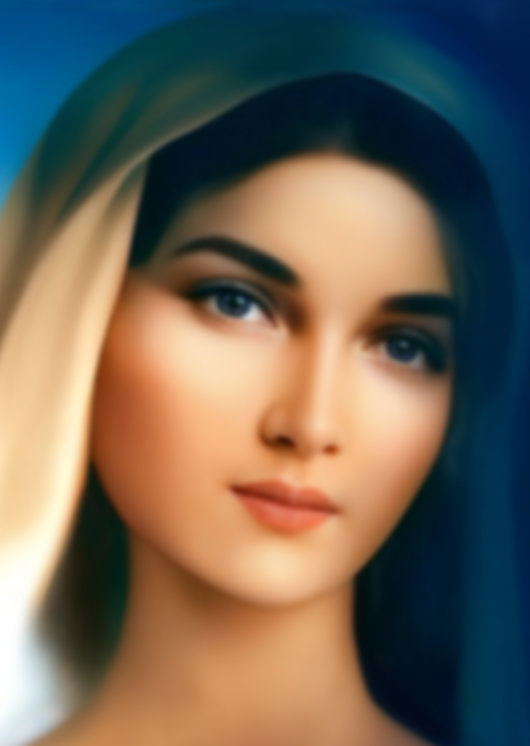 Children of My Immaculate Heart:
I bless you. Take up again the prayer to St. Michael the Archangel.
Your companions of journey REMAIN BESIDE YOU.
THE HEAVENLY HOSTS REMAIN POSITIONED OVER HUMANITY IN THESE INSTANTS ALREADY ANNOUNCED BY ME, IN WHICH GOOD AND EVIL BATLLE FOR SOULS.
You have abandoned the practice of prayer, and you must take it up again. Prayer must be active and not passive, evil remains in constant action; LIKEWISE YOU, MY CHILDREN, MUST BRING MY SON'S WORD AND MY CALLS EVERYWHERE.
Beloved children of My Immaculate Heart:
Each one of you is fertile ground or arid ground; each one of you keeps within you a field, mined by the "ego" of the human egoism, which must be overcome with a clear and just conscience, acting and working in the likeness of My Son. You must walk in His Divine Precepts so that the field mined of the human egoism does not lead you to fall continually into the clutches of evil, but rather leads you to remain holding My Hand and to remain in constant thanksgiving and adoration of My Son.
My beloved:
Man has never faced an instant so spiritually decisive as this one… and you continue as if you did not hear.
WOE TO THOSE WHO DO NOT PAY ATTENTION TO MY SON'S CALLS,
FOR THE PRESENT INSTANT IS THE INSTANT OF TRUTH,
IT IS THE INSTANT OF THE SOULS WHO LOVE MY SON IN SPIRIT AND TRUTH!
I, as a Sorrowful Mother, on this very special Day of Commemoration, remain with My Heart continually pierced by the continuous offenses that hurt Me like daggers and make My Heart bleed, because of the constant refusal to see yourselves without blinds on your eyes, without dissimulation and without justifications. But you fear more the evil in which you have fallen than you fear losing the Eternal Life that My Son offers you, because you continually live in comings and goings. This is a trick, a deception of evil so that you cannot reconsider and so you act automatically and without a conscience. It is the instant in which you must remain in battle against all the weaknesses that lead you to offend My Son.
I CALL EACH ONE OF YOU TO BE ONE WHO CARRIES OUT MY SON'S WILL,
I CALL EACH ONE OF YOU TO ACCEPT YOUR PATH, ACCEPT YOUR PERSONAL MISSION AND LOVE THAT OF YOUR BROTHERS AND SISTERS.
IT IS A GREAT TASK THAT I BEQUEATH TO YOU IN THIS INSTANT; DEEPEN IN IT AND PROMISE
YOURSELVES TO TRANSFORM YOUR PERSONAL WORKS AND ACTIONS INTO MY SON'S WORKS AND ACTIONS SO THAT YOU BE THOSE WHO CARRY OUT HIS WILL AND THUS PERMIT ME TO LOVE YOU.
Do not forget to invoke your Companions of Journey so that They are able to guide you because you ask them.
I bless you, I love you.
Mother Mary.
HAIL MARY MOST PURE, CONCEIVED WITHOUT SIN.
HAIL MARY MOST PURE, CONCEIVED WITHOUT SIN.
HAIL MARY MOST PURE, CONCEIVED WITHOUT SIN.