Sunday, April 20, 2014
Message from Our Lord Jesus Christ
To His Beloved Daughter Luz De María. Easter Sunday.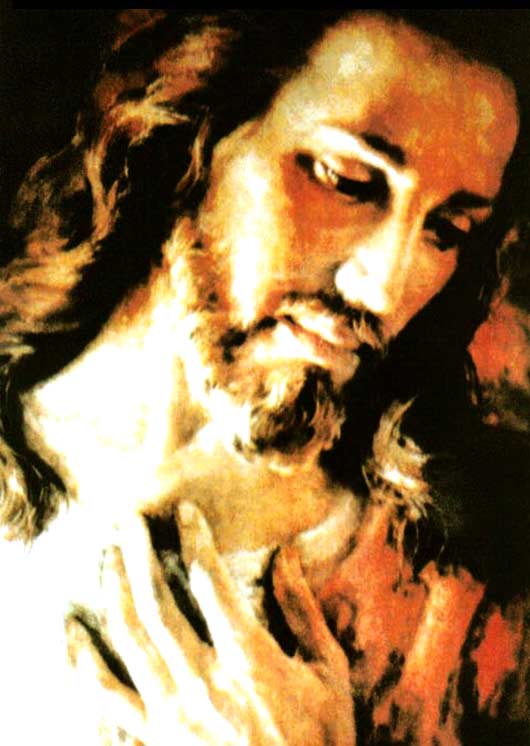 My beloved People:
YOU MUST ALREADY BE ONE WITH MY WILL…, THE ONLY WEAPON OF SALVATION FOR MAN IN THESE URGENT INSTANTS.
My people must be those who carry out My Will, and for that you must annihilate human egoism with all its stumbling blocks, you must be an example for your brothers and sisters and not a cause of division or of confusion.
My Love is at once Mercy and Justice; you, as a generation of sin, have obligated My Will to be shed over all the Earth.
I INVITE YOU NOT TO DECLINE, TO REMAIN FIRM, TO DEFEND THE FAITH AND EACH ONE OF YOU BE
A TRUE EXAMPLE AND AN AUTHENTIC WITNESS OF MY LOVE AND OF MY WILL FOR HUMAN BEINGS.
My beloved People:
YOU WALK RELENTLESSLY TOWARDS DIFFICULT INSTANTS OF TERROR, FAMINES AND PLAGUES. I WILL CONTINUE TO ADDRESS YOU, BECAUSE I WILL NOT LEAVE YOU ALONE.
My beloved, it is not preparing yourselves materially or to feeling that following the Commandments your way is enough, rather you must repent for the works you have committed against Me and against yourselves, in instants in which your Faith and love for Me have totally wavered. To achieve a total awareness you must come out of what is profane.
I desire a glorious People, a fervent People, a People conscious that I am their God and they are My children.
I invite parents to be what they have not been until this instant. I invite them to see without bandages over their eyes so that thus they nourish their children from a small age with prayer and in solitude with Me is familiar to them, and they not crave to continue wandering in what is worldly, in sin, in temptation, accompanied by evil's messengers.
YOU ARE NOT ALONE, THE SPIRITUAL BATTLE IS AT ITS SUMMIT.
I WILL VOMIT THE LUKEWARM FROM MY MOUTH, BUT THOSE WHO FIGHT TO REMAIN IN MY WILL, THEY WILL OBTAIN GLORY.
Follow the Beatitudes so in that way you are a witness of My Work and Actions.
My beloved, the sun will emanate its strength and man will be shocked by the sun's strength that will affect several countries.
My beloved People:
I call you to pray, but not in a mechanical way, rather to pray in My Will as I have already ordered you to: with your spirit and good works.
I bless you, not without first calling you to pray for My beloved People of Chile -- their suffering will continue.
Pray for Japan; it will shake with great force.
Each one of you, pray for yourselves, for the strength of My Spirit will remain guiding you so that you overcome daily falls.
I love you and bless you. My love remains with you.
Your Jesus.
HAIL MARY MOST PURE, CONCEIVED WITHOUT SIN.
HAIL MARY MOST PURE, CONCEIVED WITHOUT SIN.
HAIL MARY MOST PURE, CONCEIVED WITHOUT SIN.