Monday, September 8, 2014
Message from Our Lord Jesus Christ
To His Beloved Daughter Light of Mary.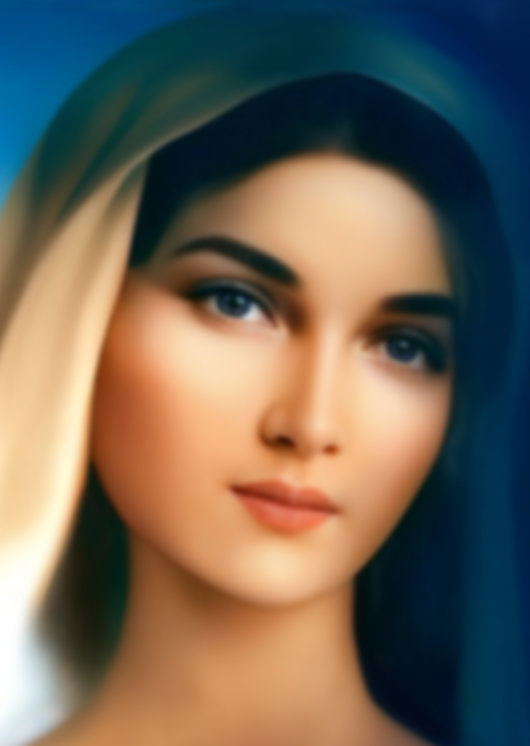 My People, My beloved People:
MY INFINITE LOVE REMAINS IN YOU,
MY HEAVENLY LEGIONS ARE STANDING BY SO THAT MY FAITHFUL WILL NOT BE AFRAID.
Remain close to Me; receive me with the knowledge that it is Me who you receive in the Eucharist. If you are not properly prepared to receive Me, wait; otherwise you'll accumulate grave offenses towards Me. When you come to receive Me, ask My Mother to accompany you so She will receive Me on your behalf, and that I will be received with dignity. Thus, the lack of a right relationship from My children, when it is involuntary, will not be considered.
My Beloved People:
MY MOTHER IS THE ADVOCATE OF HUMANITY, CALL TO HER IN EVERY INSTANT.
You very well know that Satan despises My Mother's children, and in these instants when humanity is being tested as never before; and those that are truly sons of My Mother is doubly tested. Satan knows My mother very well, he fears Her, he flees from Her terrified, knowing that it will be My Mother who will inflict him the final wound and will cast him far away from My purified People so he won't be able to touch them.
SATAN KNOWS MY MOTHER AND IN FRONT OF HER PURITY HE LOOSES ALL POWER UPON MAN. I, HER SON
CHRIST, DO NOT DENY TO MY MOTHER WHATEVER SHE ASKS FOR MY PEOPLE. THE BREASTS THAT BREASTFED ME, IN THIS INSTANT, POUR OUT AND FLOW MILK AND HONEY FOR MY CHILDREN: FAITH, HOPE AND CHARITY.
My Beloved People do not reject the blessing by denying My Mother and her intercession for each one of you. My Mother will be the one to crush the head of Satan and will strengthen My People so they will not succumb before this enemy of the soul.
My Beloved:
Men on an unimaginable scale of violence deteriorate not only in spirit but also in his physical body, when men act against My Will their system weakens which will make him frail and won't be able to resist diseases and endure the great plagues that are coming.
My children still do not understand that the bad they do; will come back to them, thus becoming their own executioner. What man denies and does against his brother, what man thinks and feels, what a man experience in his heart, to the same extent it will come back to him personally.
No man's actions are left unnoticed; everything comes back to him again. Just like a plant that grows from a seed to mature and later bears fruit and that fruit will produce another seed, likewise in man all his works and actions, whatever he does even if only with the thought, everything will come back to him for good or for bad, according to the free will.
MY BELOVED, YOUR WORK AND ACTIONS MUST BE TO MY LIKENESS;
YOU MUST TAKE THE LOVE AND THE HUMILITY OF MY MOTHER
AND MAKE THEM YOUR OWN; AND IN DOING SO YOU WILL KNOW THAT YOU WALK WITH CONFIDENCE.
Beloved, the gravity of a desolate conscience in man makes him more primitive to his works and actions. The enemy of the soul exists and it exists in those who deny its existence; and this happens when they continue in shocking debauchery that will enslave them and will corrupt them until their feelings are destroyed and their senses are harden so whatever they do they will feel pleasure.
Children, in this instant of this generation Satan is fighting with all its allies against all humanity, not only sickening the body, but altering the mind, distracting the thoughts and making them work motionless and also to become slaves to work. In this way, the fraternity is no longer a fraternity nor is man more man to protect one another. The altered human mind does not see creatures but sees deformed beings that should be destroyed without compassion, since this has been eliminated from man's sensitive organism.
The attack from evil is frontal, it does not hide to confront humanity, but marches ahead waking and increasing in man the contamination in his heart that evil has been planting a long time ago.
My House warned you, warns you and will warn you…
My Mother never gets tired to call upon you and My children, blind, deaf and mute, respond with absolute indifference, since they are motionless subjects of all that's proclaimed through those who proclaim it, for good or for evil, in all aspect of life.
Beloved children, now that the Purification has begun for My People, Creation will continue increasing its actions toward man, and man admiring the force of Creation.
I love My People; I love them so much, that I wish them at My side with white garments. I accelerate the instant so that My People will be those that will not totally fall before the designated time.
Children, evil does not have limits nor does good know any limits; thus you, in Faith and Knowledge, will double the force and whatever is necessary for you to continue being My faithful ones; those who do not abandon Me or sleep.
The famine has begun, but woe to those that trusts its existence only on the material food! Have they forgotten that My Father fed His faithful People in the desert? Although each one must make an effort, they should not be like those who tempt My House, without any effort on their part to prevent the announced instants.
Beloved, communism will be merciless; it has awakened and My children are still ignorant of the terrible consequences of communism for My People.
Children, My People are surrounded of all kinds of evil, these have penetrated in My People and they want to take its great loot to increase the sects that fight against My Designs. Masonry, the illuminati, communism and the great technologies at the service of Satan, interfere in My Designs, hidden by those who have betrayed me with the approval and pleasure of man and his will totally dedicated to the service of the enemy of My People: the antichrist.
My Church is all of you to whom I am speaking to… Demonic interests hide within My Church to establish the reign of the antichrist.
I do not abandon My children; as head of the Mystical Body I am Love, Mercy and Justice at the same time and because of this I warn you. Not everyone who says: Lord, Lord! is with Me; only those who live in the Will of My Father.
My Church has been contaminated by opposing elements to My Will, in the interest of separating My People from My Truth.
My People, wake up!... where are you, how can you crucify Me again distancing yourself from Me?
My People, pray for the United States, the Eagle will fall, it will be daunted by its adversaries and wounded; pray for this My People.
My People, Europe will be shaken by terrorism, pray. My People, pray for Chile, the earth will shake.
The force of Nature wants to counteract the passing of evil so that My children will wake up. Though do not fear, continue in Faith, from My House will come the blessing for My People. Evil will not defeat My People; My People are protected under My Mother's Mantle.
Unite, united you will be able to make the enemy go away. Be, steadfast children of Faith, steadfast in Hope, steadfast in Charity, knowing that I, One and Trinity, I do not abandon those who trust in My Care.
After passing the test, My People will shine like gold, like the sun, will irradiate My Love everywhere and all hand in hand with My Mother, praying the Holy Rosary, My People will be that sigh of Love of My Father that is waiting for their return.
Receive My blessing.
I do not abandon you.
Your Jesus.
HAIL MARY MOST PURE, CONCEIVED WITHOUT SIN.
HAIL MARY MOST PURE, CONCEIVED WITHOUT SIN.
HAIL MARY MOST PURE, CONCEIVED WITHOUT SIN.