Wednesday, October 8, 2014
Message from Our Lord Jesus Christ
To His Beloved Daughter Light of Mary.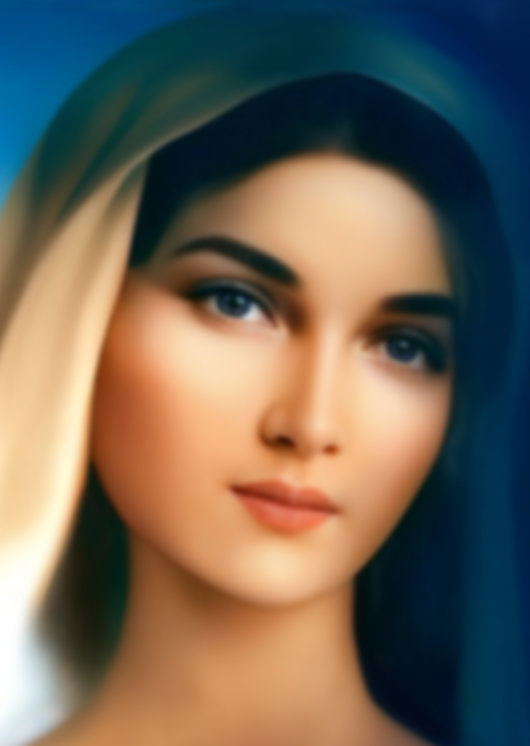 My beloved people:
WALK HAND IN HAND WITH ME…
I DWELL IN EACH ONE OF MY CHILDREN…
These are instants prior to the Great Warning, I will examine the souls, each one personally. I will examine them allowing even in this instant the will of man to look into his own conscience. BECAUSE OF THIS IS WHY MY HOUSE DOESN'T STOP WARNING MY PEOPLE AGAIN AND AGAIN, FOR THEM TO CONVERT.
EVIL IS EVIL AND IT CAN NEVER HAVE ANOTHER MEANING.
GOOD IS GOOD AND IT WILL ALWAYS BE GOOD.
My people are persecuted and massacred, for this I am hurtled constantly, but do not forget that around the whole world My children are being persecuted even by those who have sworn to dedicate their life to My Service and be Pastors of My people. My children are persecuted by some of those that have been entrusted authority on Earth over My Church.
In this instant My Mandates have been placed far-off from My people so that My people will be kept subjected to the whims of men and their human "ego".
EVIL EXISTS, IT'S AN ANTITHESIS FORCE TO GOOD AND IT SPREADS THROUGHOUT ALL HUMANITY which finds fertile ground in a great majority of My children and nourished by some of My own consecrated ones who have denied the existence of evil.
If humanity would live in goodness, what different this Earth would be! It would live in Paradise ahead of time, it would live fused to My Will, but it is not so, on the contrary it insistently offends Me, it wounds Me bound to a pillar when denying the existence of evil, thereby giving free will so man will bind to sin with total licentiousness and will separate from the true Knowledge of the Faith in Me.
FAITH WITHOUT ACTIONS IS DEAD, BUT ACTIONS WITHOUT FAITH IN ESSENCE ARE EMPTY, THEY ARE EMPTY OF ME, THEY ARE DEAD ACTIONS, THEY ARE ACTIONS WITHOUT LIFE. Whoever doesn't come close to Me cannot know me in depth and is not be able to love Me as I have expected them to love me.
Each one of you must be a pillar of support to its brother so he can continue in the core of the battle and not get lost. Those who say work for My Reign and do not come to Me, they do not pray and do not receive Me; How distant they are from Me! They are a light varnish when not sealed voluntarily in My Love.
My beloved people:
I HAVE INVITED YOU TO PENETRATE IN THE KNOWLEDGE OF MY WORD SO YOU WON'T BE DECEIVED AND STOPPED DUE TO IGNORANCE.
IN BAPTISM YOU RECEIVED A MANDATE OF MINE; I HAVE ANNOINTED YOU AS PRIESTS, PROPHETS AND KINGS. Priests of the universal Church, Kings to share with Me My Kingdom and Prophets so you won't allow your brothers to be snatched by Satan that constantly moves forward stealing my sheep from My Flock.
My beloved people:
MINISTER TO ONE ANOTHER AND INSIST UPON MY CONSECRATED ONES HOLINESS AND TO LIVE OUT MY WORD.
These are cruel instants, instants of persecution for My Church, prior instants before they confront their own actions, instants that the antichrist has taken into his hands to buy with its earthly power, all who maintain power over My people so they will leave Me.
I DO NOT PART FROM MY FAITHFUL… YOU ARE MY CHILDREN,
YOU KNOW ME AND LOVE ME, YOU WHO DO NOT LIMIT MY PRESENCE
IN EACH ONE, YOU WHO PENETRATE IN MY MERCY BUT CRY OUT FOR MY DIVINE JUSTICE, RECEIVE MY SEAL OF MY ETERNAL LOVE.
My beloved people, war is not only on the battle field which you can see, war is also from spirit to spirit. Satan is not alone; all his legions are now in this instant around men to annul in them the Thought and the Will to penetrate into My Knowledge.
I do not leave you alone for any instant. In the bloodiest instant of the Purification I will send from My House someone who will talk with My Word and My Truth and will open the narrow minds and the hardened hearts. I have sent My Messengers in every epoch and this time is no different.
THE PERSECUTION OF MY PEOPLE SPREADS THROUGHOUT ALL THE
EARTH, NO NATION WILL BE FREE FROM IT, FORTITUDE IS NECESSARY, TO REMAIN IN ME, HEEDING MY MANDATES AND BEING DUTIFULLY FAITHFUL TO MY WILL.
The natural events will transform the Earth and My People will suffer for it. But will not suffer alone, I suffer with you, My Holy Spirit dwells in each one of you, keep in mind that the sin that I do not grant pardon is the one committed against My Holy Spirit.
My beloved:
Oh how this generation has given into sin and has surpassed all sin of previous generations! The deluge is upon humanity, the fire deluge that will purify the Earth.
Oh how it hurts Me to see so many man dressing like women!
Oh how it hurts Me to see so many women dressing like man!
For much less Sodom and Gomorra were destroyed. And how is it that even My Own Chosen ones that represent Me at the Altar, deny My Justice when the offenses of this generation have surpassed the offenses of previous generations?
I NEED AND WISH A HOLY PEOPLE!
I CALL UPON A HOLY PEOPLE AS I AM HOLY!
My Church, My People, My Mystical Body will continue to be scourged, the schism comes but do not allow it to confuse you, since My Word is not licentiousness, it is freedom in My Love and in My Mercy, it is freedom in My Divine Justice, it is freedom for man to choose his path, but not to deny sin.
I INVITE YOU TO CONTINUE THE PRAYER CHAIN OF THE HOLY ROSARY THROUGHT THE WHOLE WORLD.
My people: call upon
Pray for England, it will suffer a great scourging by the hands of terrorism.
Pray for My beloved people of Chile, they will suffer the effects of Nature. Pray My children, the Eagle will fall; the United States will suffer greatly.
My beloved People:
DO NOT FORGET THAT I DO NOT ABANDON MY FAITHFUL, MY HOLY SPIRIT REMAINS IN EACH ONE, POURING ITSELF ON TO ALL MY CHILDREN. Keep as your weapons love, humility and patience.
All who call themselves Christians and that voluntarily continues to be a pillar of a prayer group, must be the simpliest one of all, remain in the very last place, and be true; and that no lie passes through its lips, be humble, charitable and that its brothers will see Me in him.
My beloved:
BE GREATLY FORTIFIED AND KNOW ME IN DEPTH. THIS IS THE INSTANT
OF PURIFICATION AND THE TRIAL WILL INCREASE IN EVERY
ASPECT FOR ALL HUMANITY, BUT MOST OF ALL FOR MY FAITHFUL.
You know that I defend Mine, you do not need weapons like the ones that utilize to kill their brother, live in My Will and My Will is unity, brotherhood and love, it is faith, hope and trust in Me.
Consecrate yourself to My Heart and to the Immaculate Heart of My Mother. Carry on your person the Holy Rosary, DO NOT HIDE IT, because whoever shows himself as My Child before others, to him, My Angelical Legions will bring him to Me.
PREPARE YOURSELF SPIRITUALLY, DO NOT FALTER, DO NOT LOSE AN INSTANT, HURRY TO THE COMPLETE
AND DEFINITE ENCOUNTER, FUSING YOURSELF INTO MY WILL, SO ALL OF YOU BE A LIKENESS OF MY WORK AND MY ACTIONS ON EARTH. AND IN THIS WAY COMBAT EVIL.
I bestow My special blessing upon each one of you, and those who fight Me be assured that they will find more darkness until they convert.
MAY MY BLESSING BE UPON EACH ONE OF YOU AND IN EACH ONE OF YOU IN YOUR HOMES AND UPON YOUR GENEALOGICAL TREE.
I bless you in My Love; I bless you with the protection of My Mother. Walk in Peace, in My Peace.
Your Jesus.
HAIL MARY MOST PURE, CONCEIVED WITHOUT SIN.
HAIL MARY MOST PURE, CONCEIVED WITHOUT SIN.
HAIL MARY MOST PURE, CONCEIVED WITHOUT SIN.