Saturday, October 11, 2014
Message of the Most Holy Virgin Mary
To Her Beloved Daughter Luz De María.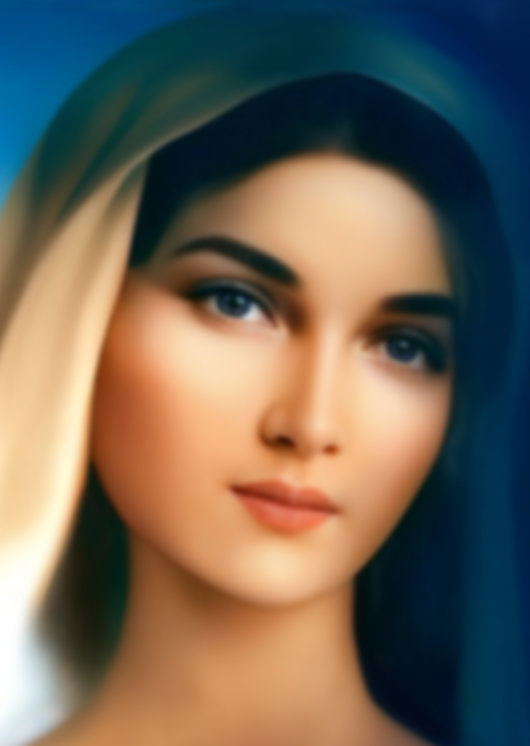 Beloved children of My Immaculate Heart:
MY CHILDREN WORSHIP MY SON, FULFILL HIS WILL AND SHINE LIKE THE SUN AT MIDDAY.
Children, each one of you is the most prized treasure of My Son, the radiance of His House and the balm that is denied Him by those of His Children that rebel against Good.
Beloved, the upheaval of humanity advances on the wings of evil as a shadow that covers human will and weakens it before the constant scourge of the maliciousness of evil destined to exile good from the heart of man in every respect.
THE POWER OF HUMAN IGNORANCE, JOINED BY THE INCREASE IN EVIL THAT SATAN AND HIS LEGIONS HAVE STRONGLY SOWED IN MAN, SHALL INCREASE WITH THE ADVANCE OF TRIBULATION. The growing sin, in its diabolical and perverse aspects, is making the human creature to show everything that is abominable in the Eyes of My Son.
Thus, as thirst cannot be quenched without water, I call on you to live and act in the Will of My Son.
Beloved, stay within the Principles that My Son establish for the good of his own and that man has been distorting without fear of such a serious offense.
Science, which has been wrongly used for evil and the destruction of the human being and to give power to the Great Powers, shall become the scourge of its own creators.
Mve
DO NOT FORGET THAT THIS MOTHER REMAINS VIGILANT OF THE EVILS THAT BESET HER CHILDREN.
Children, the Earth trembles, pray for Japan. Nuclear energy shall strike man again, contaminating him.
Pray for My children in the United States, they shall suffer. Pray, Russia will tremble.
Beloved children, consecrate yourselves to My Immaculate Heart.
Love My Son in spirit and truth, come out to greet Him.
Mother Mary
HAIL MARY MOST PURE, CONCEIVED WITHOUT SIN
HAIL MARY MOST PURE, CONCEIVED WITHOUT SIN HAIL MARY MOST PURE, CONCEIVED WITHOUT SIN