Saturday, November 1, 2014
Message of Our Lord Jesuschrist
To His Beloved Daughter Luz De María.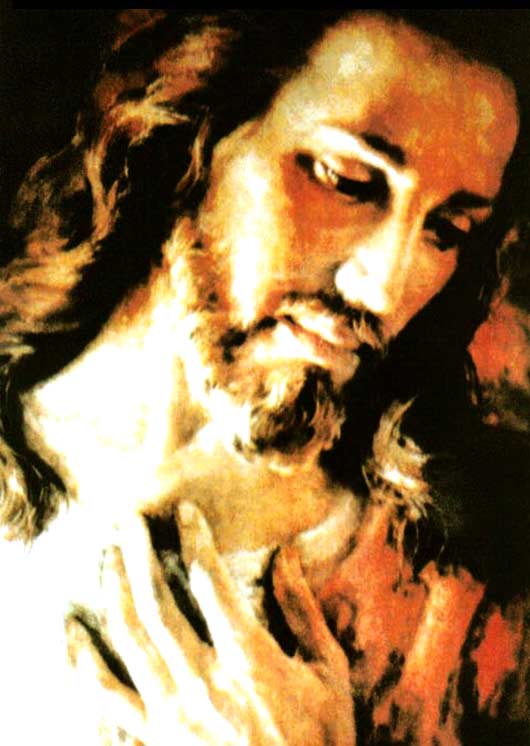 My beloved people:
MY DEVOTED REST FULFILLING MY WILL…
Children, the Sun illuminates the Earth and mankind walks sheltered by the light of the Sun, the moon does not allow total darkness, yet this instant, creatures blinded by evil and dehumanization spill the blood of the innocent over the Earth that rocked them. The entrails of the Earth, as Mother for man, shall vomit the stench of human evil and with the pain of birth shall give a lesson to mankind.
Beloved children, in instants, My children shall pass from the light to shadow, the soul shall be a lamp for the devoted o it shall be darkness, more than darkness.
Children of My Will:
You have not heed My call to conversion and My Mother is evaded by My own children, who have attracted calamities like a magnet towards mankind..., you omitted the Request of My Mother in Fatima, Russia has not been consecrated to the immaculate heart of My Mother.
MY CHURCH IS PURIFIED AND WILL BE IN THE BURNING CRUCIBLE FOR THOSE WHO DELIVER MY PEOPLE INTO THE HANDS OF THE IMPOSTOR.
MY MYSTICAL BODY, GAGGED IN IGNORANCE BEFORE THE DESIGNS OF THE HIGH LEADRES OF MY CHURCH, WILL NOT REVERT SO MUCH EVIL IF IT DOES NOT CONVERT COMPLETELY TO MY WILL.
THE PURIFICATION WAS TRACED BY THE HIERARCHY OF MY CHURCH BY EVADING THE REQUESTS OF
MY MOTHER. MY SHEEP DO NOT LISTEN TO MY VOICE, CONFUSED AND FICKLE THEY FOLLOW MEN AND NOT ME.
War is not a rumor, it advances under the waters of the sea, without My children seeing it. This could be avoided if My children return to me, quenching My thirst of souls and if the Message of My Mother in Fatima is revealed in its entirety. Thus, the mind of man, limited deliberately by the earthly power.
My beloved People, it is not an invention of some, this generation will not pass without being purified; evil reigns when the enemy of the soul, who shall be unstoppable judge and executioner against Mine, is denied.
I AM KING AND RULER OF ALL CREATION. THE DISOBEDIENCE TOWARDS MY MOTHER SHALL BE REPAIRED BY SPREADING HER LOVING WARNINGS.
Pray, My beloved, for Brazil, for it will suffer.
Pray, My beloved, for Crimea, it will weep.
YOU ARE MY PEOPLE AND I AM YOUR GOD.
Your Jesus.
HAIL MARY MOST PURE, CONCIEVED WITHOUT SIN
HAIL MARY MOST PURE, CONCIEVED WITHOUT SIN
HAIL MARY MOST PURE, CONCIEVED WITHOUT SIN