Friday, November 14, 2014
Message from the Blessed Virgin Mary
To Her Beloved Daughtrer Luz De María. Given in Chile.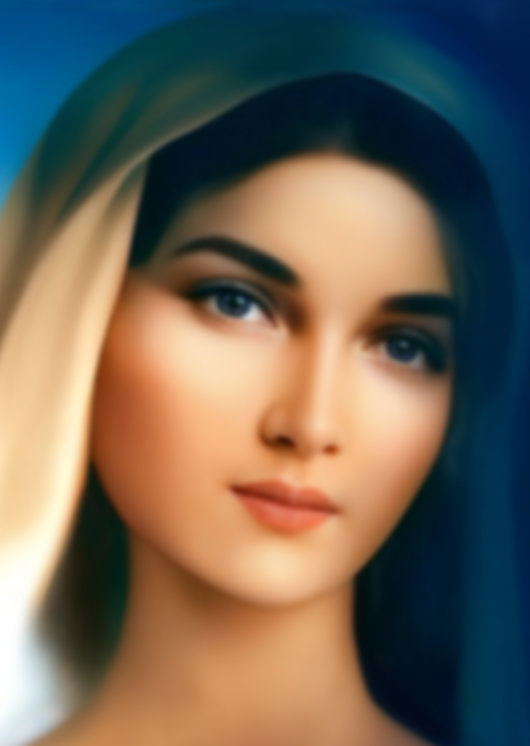 Beloved children of My Immaculate Heart:
MY WOMB IS THE ARK OF SALVATION; IT IS THE ARK OF THE NEW COVENANT THAT IS OPENED TO RECEIVE ALL OF YOU, MY CHILDREN FAITHFUL TO MY SON.
I bless you wholeheartedly when you are willing to be obedient and heed the Calls that by Divine Order I come to convey to you!
AS MOTHER OF ALL HUMANITY I COME ONCE AGAIN TO CALL UPON YOU TO CONVERSION, YOU SHOULD BE AWARE THAT IN THESE INSTANTS THE WILL OF MAN MUST REMAIN IMMERSED IN MY SON'S DIVINE LOVE TO ALL HUMANITY AND ESPECIALLY TO EACH ONE OF YOU.
All are called to conversion, all are summoned to follow the way of My Son, all are called but few are those that have decided to renounce to the world…
Evil spreads like a plague among men, seizing souls and decaying them with all the mundane and wickedness so man willingly deny My Son and accept Satan in their lives.
Oh how My Heart grieves for them!
Oh how My Son grieves to see His children continually deny Him with irreverence actions and irreverent to the Gift of Life!
Oh how My Son grieves before so many massacred innocents!
Beloved children:
So much violence abounds in humanity!... It continues to increase until man becomes totally unrecognizable, not only among his brothers but totally unrecognizable by Creation.
MY CHILDREN, I SUFFER FOR ALL THE OFFENSES CAST TO MY SON, I SUFFER WHEN I SEE YOU LOSING YOUR SOUL, TO SEE HOW YOU EXCLUDE ME FROM YOUR LIVES, HOW YOU REMOVE ME
FROM THE TEMPLES, HOW MY APPARITIONS SITES ARE CLOSED OR TAKEN INAPPROPRIATELY TO MAKE WAY FOR BUSINESS AND NOT FOR PRAYER AND CONVERSION CENTERS. In each place where I appeared, I am still present. I do not abandon it; I remain welcoming the creatures that make this pilgrimage to receive my blessing. My apparitions' sites are held in My Son's Hand so that in the tribulation instants, whoever comes with a contrite and humble spirit, with its mind centered in My Son and in His Mercy and also loving the Divine Justice, will be protected and kept safe from evil.
At the foot of the Cross I did not receive man to stay away from those that I love; I continue to be present for those who come to Me.
Beloved children of My Immaculate Heart:
DO NOT SEEK MY SON IN THE SENSATIONALISM, DO NOT SEEK MY SON IN THE DISTRACTIONS,
SEEK HIM IN THE SILENT INTERIOR WHERE THE SOUL UNITED TO ITS GOD, SURRENDERS AND OFFERS ITSELF WILLINGLY, AT HIGH NOON TO BE INSTRUMENT IN THE HANDS OF THE DIVINE SCULPTOR.
Beloved children:
DO NOT FEAR MY WORDS, AS MOTHER I AM SENT BY MY SON TO ALERT HIS PEOPLE TO BE PREPARED, BUT EACH ONE OF YOU MUST BE WILLING TO BE CLAY IN THE HANDS OF THE DIVINE POTTER.
NONE OF YOU CAN ASCEND IN THE SPIRITUAL PATH IF FIRST YOU DO NOT VOID YOURSELVE
COMPLETELY, IF FIRST YOU DO NOT ALLOW THAT YOUR HUMAN "EGO" BE REMOVED
COMPLETELY SO THEN BEING MEEK, MY SON WILL START MOLDING YOU TO HIS WILL.
Everyone is necessary in the Divine Plan, all are necessary for Salvation, whoever has been called first, be last. Remember that My Son is not pending on the time but the willingness of the creature and the total commitment of the creature. This is the instant of the instants in which humanity, convulsing before so much pain and aggression, is blinded and doesn't see clearly that My Son, by Divine Mercy is constantly sending His warnings and His signs for you to recognize them and subdue humanity contaminated by evil and offer it for its total conversion. I come and will continue to proclaim the Word of My Son and the Call to His people, in the face of the instants so painfully that are coming to all humanity.
THE CHURCH OF MY SON WILL CONTINUE TO ACCOMPANY YOU ON THE ROAD TO CALVARY
UNTIL THIS HIS CHURCH SURRENDERS ITSELF TRULY TO HOLINESS;
BUT THIS WILL NOT COME UNTIL THE CHURCH OF MY SON IS PURIFIED.
Man has claim total dominion over the Mystical Body and in this instant, it rejoices when the Divine Justice is denied. This generation, My children, in its great majority is participating in Satan's snares and participates even without wanting to, in the preparation for the establishment of the reign of the antichrist.
My beloved:
Do not believe the false peace in this instant, remain alert, build upon solid rock; do not go after false idols, be messengers of the Good News.
In this instant the Church of My Son, which is His Mystical Body, must fulfill with what My Son has entrusted it; it must evangelize their brothers and invite them to penetrate in the way of salvation. My Son is not a mystery He is reality, He is love, surrender, patience and humility, but at the same time He is a Just Judge.
My beloved, the instant in which each of you must judge yourself is forthcoming and for brief instants will know your interior, the work and actions of your life. BEFORE THIS HAPPENS, CONVERT, ACCEPT MY SON AND STAY AWAY FROM EVIL.
My beloved, united in My Womb, Ark of the New Covenant, I invite you to pray for the United States. My children will suffer greatly because of the arrogance of its leaders. My beloved, I invite you to pray for Australia, it will suffer Nature's fury.
Earth moans and when it moans it talks to man via the volcanoes.
Children of My Immaculate Heart:
DO NOT FEAR, CONVERT, DO NOT FEAR.
IF YOU ARE ON THE SIDE OF MY SON, DO NOT FEAR.
My Son will send the Divine Help so that His people will be comforted in the instants when hopelessness invades them. Yet in this instant humanity is not suffering totally what's coming, and for this you must strengthen in the Faith and you must come and receive My Son worthily. For this you must change and be creatures that see in their brothers the Love present of My Son.
IN A VERY SPECIAL WAY I CALL MY DAUGHTERS
TO RENEW THEMSELVES, TO DRESS WITH DECORUM.
Oh I am so ashamed when I see them come and receive the Body and Blood of my Son inappropriately dressed!
I invite My dear Priests to order whoever comes to receive the Body and Blood of My Son, to dress appropriately, otherwise you'll be submitting yourself to Satan's manipulations, who mocking My Son, moves the thoughts of the human beings to receive My Son in total depravity.
THE CHANGE SHOULD TAKE PLACE IN THIS INSTANT AND IT SHOULD BEGIN WITH YOU, YOU MUST GIVE TESTIMONY THAT YOU ARE TRUE CHILDREN AND WORTHY TO BEAR MY SON.
Beloved children, My Son is infinite Love and I remain here with My Arms extended and My Maternal Womb opened to welcome the people of My Son, to cradle them and free them from evil.
My beloved people: that's how my Son calls you, but you with a harden heart do not respond to the Divine Love; do not forget that My Son knows the heart of man and even his deepest thought, and anyone that says with his own words to be a Christian, must be in spirit and in truth.
I BLESS YOU. DO NOT FEAR WHAT IS COMING, BECAUSE A MOTHER NEVER ABANDONS HER
CHLDREN. I AM HERE, DO NOT FEAR, I AM YOUR MOTHER,
I BLESS YOU, AND MAY THIS BLESSING BE IN EACH ONE OF YOU THE REBIRTH OF THE TRUTH AND OF THE UNCEASINGLY SEARCH OF THE ENCOUNTER WITH MY SON.
Mother Mary
HAIL MARY MOST PURE, CONCEIVED WITHOUT SIN.
HAIL MARY MOST PURE, CONCEIVED WITHOUT SIN.
HAIL MARY MOST PURE, CONCEIVED WITHOUT SIN.
COMENTARY OF THE INSTRUMENT
Brothers and Sisters:
Our Mother, being the First Disciple of Her Son, moves our insides so when Her children awake they won't have to wait any longer. Su Madre Santísima convoca al Cuerpo Místico, que somos todos los seres humanos, a luchar en unidad perfecta en el Nombre de Su Hijo Jesucristo.
We as the Mystical Body, as a Church must know that the Divine Word without practice is empty and work itself is nevertheless meritorious, but does not guarantee faithfulness to Christ. Balance is necessary, since only and only within the inexhaustible fountain of Divine Love, the creature will remain with the necessary serenity from everything that is coming and will acquire the necessary energy to fight without failing.
Our Beloved remains in His children, but this is not a guarantee for those who call themselves His children are truly…
Christ came for all, not only for a few. He went after the publican to give him the opportunity of Salvation. Unfortunately within our Institution there are creatures that do not fight for their brothers, but are centers of destruction and judges of the rest. WE ARE SENT TO EVANGELIZE AND TO MINISTER ONE ANOTHER WITH OUR TESTIMONY, WE ARE NOT CALLED TO DESTROY OR JUDGE OURSELVES, LEAVE THAT TO GOD.
And with St. Augustus let's say:
"If you want to receive the life of the Holy Spirit, remain charitable, love truth and desire unity to attain eternity."
Amen