Monday, December 8, 2014
Message from Our Lord Jesus Christ
To His Beloved Daughter Luz De María. Feast of the Immaculate Conception of the Most Blessed Mary.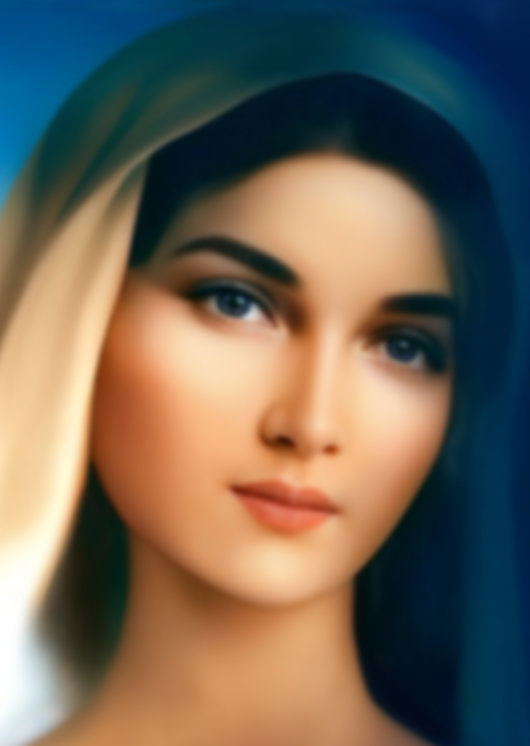 My beloved People:
MY PALPITATING HEART REMAINS AND WILL REMAIN WITH MY CHILDREN.
I DID NOT GIVE MYSELF SO THAT MY PEOPLE WILL PERISH, BUT TO GIVE THEM NEW LIFE AND AN ABUNDANCE OF LIFE.
As a Father, I love you…
As a Father, I announce to you so you won't perish…
As a Father, I permit you to be purified and that you will be amended…
My Most Pure Mother spotless without sin gives you Her Legacy of faithfulness and obedience for you, beloved children, to come out of that which is binding you and which transforms you as creatures contrary to My Law and to My Love. MY MOTHER DOES NOT REJECT THE CALL OF HER CHILDREN…
There will be an instant in which the boat will appear to sink in the middle of a strong storm. My Mother will be the Rescuer of the lost souls that seem to sink in the abyss of the turbulent sea of unlimited sin.
Whoever honors My Mother and gives testimony of My deeds and actions, is transparency of kindness, humility, patience, understanding, charity and faith. It is also a creature that shines without wanting to, since like My Mother, sees My Image in his fellowmen.
CHILDREN, MY MOTHER ACCEPTED TO CONTINUE TO BE MOTHER OF HUMANITY AND WILL NOT FALTER IN HER STRUGGLE FOR SOULS. I shared My Martyrdom with Her, therefore the My Mother's Martyrdom has not ended, it continues with each one of you, because it was My Testament when I entrusted to Her My People.
Beloved children, My House is a dwelling place prepared for each one of you to enjoy Eternal Life; My Mother will lead you to Me.
I call you through My Prophets, for this is My Will: to grant to all My Children every opportunity to change and make amends. My Mercy is the center of My Love, it grants you all the opportunities, because you are My children.
You do not walk towards Salvation if you do not want sacrifice, renunciation, humility and the true life.
You do not walk towards Salvation if you submit yourself voluntarily to be tortured in body and in spirit by all the vices created, not only by the evil, but by yourselves.
Humanity wanders around devoid of thoughts or reflection of their words or actions; they are repeaters of the bad actions and deeds of others. The widespread mass has been successful in preventing My children not to realize what offends Me, but to be accepted in the society in which they move; even though this means to continue in a constant wave of sins each time more serious and more enslaving.
My beloved, man knows pain but soon forgets it; as soon as it's gone, he forgets it. Since pain is reason for atonement, they use it instead, to blame me for everything that generates suffering.
Oh the loneliness that My People plunge me into!, ripping each other up like wild animals, surrendering to evil with pleasure, since they forget Me for the temporary and mundane things, covered in mud with all kinds of offensive mockery. They do not awaken before the control of power, which instead they get used to it easily, surrendering more and more to all demands, following men the same as you, will continue to be limited and mortals.
Beloved children:
THIS GENERATION MUST ATONE FOR ITS SINS, WHICH THEY DO NOT FIND, BECAUSE SIN HAS BEEN ABOLISHED AS SUCH AND HAVE ADOPTED LIBERTINISM AS A MEANS TO SURVIVAL. They continue in inertia that provokes the bad actions and the conscience remains stagnated by the creature's own will withering the mind that acts by inertia.
THIS GENERATION WOUNDS MY MOST HOLY BODY TIME AND AGAIN, little by little Satan snatches My children, appearing with false masks, generalizing the most absurd and most devastating sins. Satan has his demons tempting souls constantly; because of the separation and distance in which they keep Me.
MY PURE AND VIRGINAL MOTHER IS THE ONE WHO WILL CRUSH SATAN, CASTING HIM TO THE ABYSS WHERE HE WILL NOT BE ABLE TO COME OUT EVER. For that My children must renounce sin, not offend Me and must again call me Father, and to My Mother: Mother, so by your own will, you give us the joy of welcoming you for what you are: Our children.
My beloved, pray for San Francisco,
it will be shaken violently and a volcano will emerge from the bowels of the sea. My beloved, communism is moving disguised in sheep clothing, its claws will be an unexpected scourging.
My beloved, France and the United States will suffer.
Beloved, I send the blessing to My People, My Mercy is inexhaustible; but it remains before you before My Justice comes to the ones I love.
My Word will be passed from creature to creature, after the imposter becomes public and My children are oppressed…
MY HELP WILL COME FROM MY HOUSE TO YOU, AS SPIRITUAL FOOD SO YOU WILL
RETURN TO MY FLOCK. WHEN THE FAITH IS DENIED, MY MESSENGER WILL COME TO
GIVE STRENGTH TO MY PEOPLE, TO GIVE TESTIMONY OF LOVE FOR MY CHILDREN AND
THE DRY TREE WILL COME ALIVE AGAIN, BECAUSE I REMAIN WITH MINE, I DO NOT ABANDON THEM.
Beloved, awaken! My Love will be poured out upon each one, you will see yourself truly, exactly as you are and; you will see how much you have offended Me and how much you have loved Me in your fellowman.
Love My Mother; allow her to cradle you in Her Most Blessed Arms, love the Queen of the Heavens and Earth.
I bless you, beloved children.
Your Jesus.
HAIL MARY MOST PURE, CONCEIVED WITHOUT SIN.
HAIL MARY MOST PURE, CONCEIVED WITHOUT SIN.
HAIL MARY MOST PURE, CONCEIVED WITHOUT SIN.