Sunday, December 21, 2014
Message from the Blessed Virgin Mary
To Her Beloved Daugther Luz De María.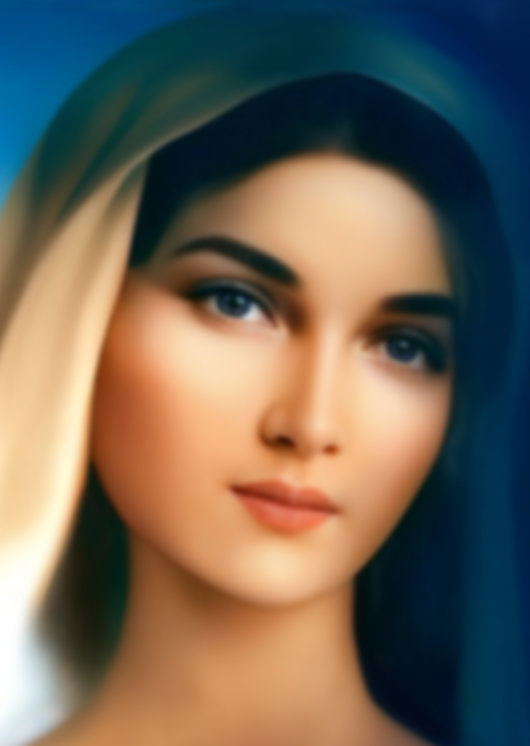 Beloved children of My Immaculate Heart:
Receive My Blessing as Intercessor of humanity before My Son.
THE INNER PEACE OF MY CHILDREN IS A SIGN THAT IT IS NOT IN VAIN WHEN THEY HELP
THEIR BROTHERS, PRAYER, THE HOLY EUCHARIST, CHARITY, AND FAITH, AND TO LIVE IN
THE DIVINE WILL…
ALL WHO DO GOOD LIVES WITH INNER PEACE.
Beloved children, these instants are not only instants of uncertainty, but for each one of you to prepare in regards to the coming events. Man must return to the truth with resolution and with courage so when the enemy of the souls tempts him, the response is firm and not lukewarm.
The true souls are so few that My Heart is devastated by the rejection from those who do not love My Son.
I AM MOTHER TO ALL HUMANITY, I AM MOTHER AND QUEEN OF THE DIVINE WILL. I BESEECH YOU TO ACCEPT MY CALL WITH WISDOM AND FAITH, SINCE YOU ARE PART OF THE PEOPLE WHO BELIEVE.
Remain united, so that each one of you willingly protects your brothers. In this instant unity is the source of blessing. The devil spreads division to make My children weak.
As the Mystical Body, each human creature must keep abreast concerning the present events so as not to be deceived, nor be easy prey of the devil's snares.
In this instant there are plagues upon you, which cannot be easily controlled so My children will die. More epidemics are coming to all humanity. THERE IS A VERY GREAT AND VERY STRONG EPIDEMIC WHICH IS NOT GIVEN ENOUGH CONSIDERATION AND HAS GAIN STRENGTH PENETRATING THE MINDS OF MY CHILDREN, FREEMASONRY. Freemasonry corrupts the soul, it keeps you away from My Son's Truth, it plunges you into self-interests, and it has opened the way for the antichrist to facilitate his entrance and takeover of the Church of My Son. .
CHILDREN, THE MATERIAL HAS NO VALUE IN THE KINGDOM OF MY SON, FIGHT TO SAVE YOUR SOUL, keep still, be aware that not everything that seems good, is good, what must be approved by the hierarchy of the Church is not, and what should not be approved, is. Humanity walks backwards and looks at it as a normal thing.
Pray, prayer that stems deep within the soul is important.
Pray so that these instants of perversion will end.
Pray for Central America.
Pray for Costa Rica, it will tremble.
LOVE THE HOLY EUCHARIST, BE OBEDIENT TO THE COMMANDMENTS AND SCRUTINIZE THE SACRED SCRIPTURES, BECAUSE HE, WHO DOESN'T KNOW IT THOROUGHLY, DOESN'T LOVE.
Do not attack each other like wolves with sheep clothing, be fraternal, ignorance leads My children to commit serious errors and more so, because being ignorant are not capable to admit their errors, so they pass from ignorance to arrogance, which is daughter of the devil.
The Church of My Son doesn't notice the power of the sects; you must fight them strongly, before it leads more souls to the precipice.
MY CHILDREN ARE IGNORANT OF MY AND MY SON'S REVELATIONS; THE HIERARCHY DOESN'T SPEAK CLEARLY TO THEM.
If the People of My Son knew about all that we have announced, they would be more cautious…
If My children knew the depth and seriousness of My Word in Fatima, it would prevent a great number of souls to be lost…
The Schism will come to My children because of their ignorance and confusion; it will come to the Church of My Son.
YOU MY BELOVED, YOU FIGHT WITH KNOWLEDGE – ONLY THAT THIS WILL NOT BE CLEAR IF YOU ARE NOT SOULS DEDICATED TO THE EUCHARIST, TO PRAYER, TO SACRIFICE, TO LOVE, TO FASTING, DEVOTION AND OPEN-MINDEDNESS.
Pray so that priests will be prayerful, which they have forgotten to do.
Be transparent to the action of the Holy Spirit, open up to the Divine Word.
AS WE APPROACH THE CELEBRATION OF THE BIRTH OF MY SON, SURRENDER TO THE BABY JESUS,
ASK HIM TO INSTIL IN YOU HIS INNOCENCE, THAT WHICH HUMANITY LOST AND HAS BEEN TAKEN FROM OUR YOUNG ONES.
Beloved children, My Maternal Heart remains before you…
Let's pray together for the creatures that have surrendered to the mandates of the devil.
I bless you, come to Me, I lead you to My Son.
LOVE EVERYTHING THAT THE FATHER HAS CREATED FOR YOU. MY MATERNAL LOVE GOES WITH YOU WHEREVER YOU GO.
Mother Mary.
HAIL MARY MOST PURE, CONCEIVED WITHOUT SIN.
HAIL MARY MOST PURE, CONCEIVED WITHOUT SIN.
HAIL MARY MOST PURE, CONCEIVED WITHOUT SIN.