Tuesday, February 3, 2015
Message from the Blessed Virgin Mary
To Her Beloved Daughter Luz De María.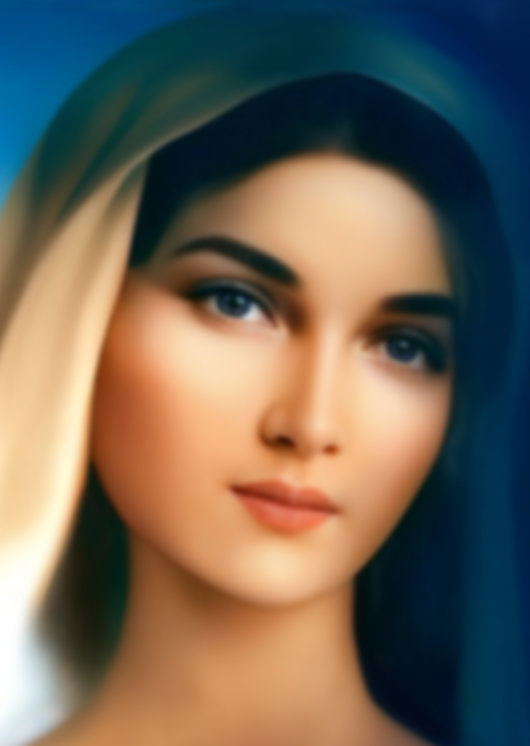 Beloved children of My Immaculate Heart:
My Love remains alive in all My children.
I GUARD YOU EACH STEP THAT YOU TAKE SO YOU CAN CONFRONT EVIL THAT BURNS TO TAKE YOU TO THE PRECIPICE.
Beloved children: in this rush of the decline of man, a great number of Mine have a supposed and weak Faith, consolidated not in My Son, but in the popular habits. This is the result of the denial of My Calls. I keep you aware so you can renew the desire to remain united to My Son, nurturing from His Side, where His People was born.
NOURISH YOURSELF BY PENETRATING IN THE DIVINE WORD,
IN THE ANNOUNCEMENTS OF WHATS COMING TO HUMANITY.
The life of so many Saints that have left you My Revelations, must not be forgotten.
You can be certain that this generation, no other, has fallen into the hands of Satan, who is preparing the way for the greatest enemy of My Son's People: the antichrist.
As a Mother, I am walking from heart to heart, announcing to each one of My children that the instant is in the greatest danger before the constant and imminent snares by those sent by Satan so men will perish.
Sin has existed, but not like in this instant, in which man is merciless. They do not love themselves, knowing that The Warning is coming, and so much suffering that I have announced through so many
Calls.
Children:
NOT ONLY WITH PRAYER CAN YOU GAIN HEAVEN, YOU MUST ENTER IN COMMUNION WITH MY SON, YOU MUST RECEIVE HIM IN HIS BODY AND HIS BLOOD.
Do not put aside confessing of your sins and the merit of amendment. Be humble to be able to recognize your limitations and faults, be opened to the help of the Holy Spirit, He will provide whatever is necessary to My children.
Beloved, do not miss the instant, take advantage of the blessing of knowledge and the use of reason, of intelligence, of good wishes, of humility, of charity and enlightenment to grow in the spirit, and entering by coming closer to My Son. He is always in the presence of each one of you; waiting for the human free will yearns to receive the spiritual sustenance that leads the soul to reach what he doesn't yet know, penetrating in the thresholds where the creature enjoys Heaven in advance.
MAN HAS LOST SO MUCH BY REMAINING IN THE SPIRITUAL BOUNDARIES!
My Son wants a Holy Church, and the Church has been contaminated overwhelmingly. Most of My favorite children do not warn the People of my Son, who live in damnation and bad habits, having evil instead of good.
Beloved children of My Immaculate Heart:
TERRORISM, HUMAN SCOURGE, SPREADS. MY HEART BLEEDS FOR SO MANY LIVES THAT PERISH BY PERSECUTION AND THE HATRED COMMANDED BY THE ENEMY OF THE SOUL.
Nature is coming closer to man for him to wake up before so much evil that surrounds and takes possession of Mine; the volcanoes speak to man.
Pray, My beloved, pray the Holy Rosary for the United States. It will suffer by way of terrorism and by nature.
Pray children for Japan, it will again be shaken. Pray for Colombia, it will suffer.
My beloved:
There is so much evil that surrounds man that he doesn't see evil, since he coexists with it and sees it as good. The People of My Son have not been warned of the seriousness of the human pride, for not heeding the Calls of the Divine Will.
My Son has left to this Mother as guide and defense of His People. Again My Motherhood will crush the infernal dragon.
BE WATCHFUL, MY CHILDREN MUST NOT FALL PREY TO THE HORRORS OF HELL.
Do not be afraid, children, prepare yourself. Do not let fear paralyze you nor ignorance oppress you. Know and accept My Son. HIS BLESSING IS UPON ALL HIS PEOPLE, EACH ONE RECEIVES WHAT THEY DESIRE.
YOU ARE NOT ALONE, THE BLESSING WILL COME TO THE FAITHFUL PEOPLE, AND IT WILL DESCEND FROM THE HOUSE OF MY SON AS PROTECTION IN THE INSTANTS OF TRIAL.
Beloved children, whoever accepts My Son, will be thankful for the Blessing.
Do not be afraid, I am Your Mother. I am with you and I protect you.
I bless you and I love you.
Mother Mary.
HAIL MARY MOST PURE, CONCEIVED WITHOUT SIN.
HAIL MARY MOST PURE, CONCEIVED WITHOUT SIN.
HAIL MARY MOST PURE, CONCEIVED WITHOUT SIN.