Saturday, March 28, 2015
Message Given by the Most Holy Virgin Mary
To Her Beloved Daughter Luz De María.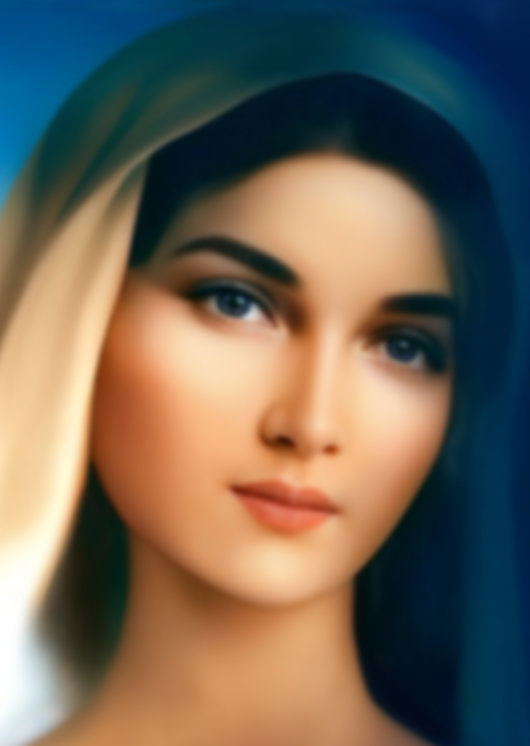 Beloved children:
HUMANKIND CONTINUES TO REJECT THE MERCIFUL PLAN FOR SALVATION.
I see the souls subjected to strong purifications because human beings refuse to become aware of the things to which I call you with the purpose of making the intelligence move the heart of stone to act and behave righteously.
Children, you breathe laziness and spiritual indifference and, instant to instant, this paralyzes in man the desire and the need for God. Confused by an overwhelming wave of ideologies, man accepts everything that reaches him as he seeks anything that will grant him more control over his surroundings.
My Son chose twelve men. He taught them to love the Eternal Father and He taught them to pray to Him and to adore Him. He preached to them about the Father so that by means of that knowledge they could experience being close to Him. Humankind does not love because love is not recognized as such; love is seen as a tradition, and traditions are not accepted by this generation.
As it has been announced the cruel great calamity is near in the face of a love that is not love… Calamities are coming for the body and for the soul. The innocent is thrown to the ground which ages quickly to avoid becoming an accomplice to man—unrecognizable, who kills mercilessly. The land trembles all over the planet and, although man knows the cause, he wishes to be ignorant and not to believe. Then My Warnings will be seen too late for humankind which will be unprepared.
Fire will fall from the sky before man who has turned money into a god, thus losing sensitivity and feelings. The calamity will start one morning in which man will feel he is going insane, metal will melt like wax in a fire; instants when Faith will sustain the humble and the powerful will be beggars.
Nuclear energy will whip mankind and then My Calls will be recognized.
Beloved children:
Pray for Switzerland, it will tremble and it will make mankind tremble.
Pray, children, pray for Israel, it will suffer.
Pray, children, Earth will be touched by an asteroid; pray.
Pray, children, pray. The Pope will be taken by surprise while he is away from Rome.
My beloved:
Do not reject My Calls; the return of man to his God is urgent and indispensable. All that is mundane fades away; man will feel like he is dying.
THE CALL IS SPIRITUAL SO MANKIND WILL GET CLOSE TO MY SON. YOUR HUMANITY IS NOT GRATEFUL FOR THE HOLY SPIRIT'S LOVE FOR MAN, AND YOU WILL SEE ILLNESS, SUFFERING, AND ANGUISH ARRIVE.
Over all of you the sun will be a tenacious force against man himself.
The measure you give will be the measure you get.(*)... My children must show restraint, you will feel desolate because My Warnings have been rejected. Those who hold on to tradition will be identified, modernism will strive to gain control over the Commandments and My Son's Word. At the end you will see the Truth of everything I have announced; you will clamor to Heaven, but do not forget that My Son is Mercy and, at the same time, Justice.
Do not reject the Sacramentals; they are means. Do not ignore the Calls; they are steps that open up in the spiritual path.
A decree from Heaven will be balsam for those who abide by the Father's Will. Do not wait, be action just like the Christians in the past. At this instant you must share the Good News: My Son's second coming.
BEFORE THE BEGINNING OF THE HOLY WEEK, RECONCILE YOURSELVES WITH MY SON; DO NOT ALLOW EVIL TO TAKE YOU AND OWN YOU TO MAKE YOU ITS INSTRUMENTS.
Be more spiritual; live these days truthfully from the heart, as if they were the last chance for Salvation …
Be spiritual, not mundane …
Be sincere with yourselves, do not deceive yourselves … Be true children of My Son.
Man does not see himself inside the dismal reality in which he lives because the bandage darkened the human eye and blindness reached the heart and hardened it; reason closed down and the intelligence was oppressed by the force of evil that dominates it.
I carry you protected in My Womb so evil will not see you.
Beloved children:
Good prevails if man is obedient and shakes off the moth that has gnawed at the spirit.
I remain in front of you without leaving you, not even for an instant. At this instant My Legions protect you in a special way.
THOSE WHO ARE FAITHFUL TO MY SON WILL NOT BE SCOURGED; TRUTH WILL NOT BE BANISHED FROM THE EARTH.
I LOVE YOU, MY CHILDREN. CONTINUE TOGETHER IN UNITY; THE SPIRITUAL STRENGTH IS MORE POWERFUL THAN THE HUMAN STRENGTH.
I bless you.
Mother Mary
HAIL MARY MOST PURE, CONCEIVED WITHOUT SIN.
HAIL MARY MOST PURE, CONCEIVED WITHOUT SIN.
HAIL MARY MOST PURE, CONCEIVED WITHOUT SIN.
(*)Matthew 7:2. New Revised Standard Version Catholic Edition