Tuesday, March 31, 2015
Message Given by the Most Holy Virgin Mary
To Her Beloved Daughter Luz De María.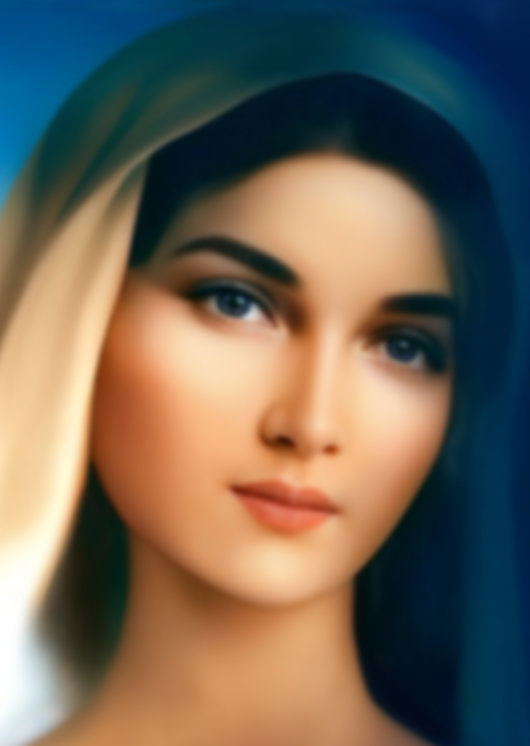 Beloved children of My Immaculate Heart:
CONTINUE TO ACCOMPANY MY SON.
Children, all are called to Salvation. Some encounter the wrong path—and even reject Salvation— because of ignorance.
The Christian's mission is to co-redeem, to complete what is lacking in My Son's Passion: "…what is lacking in Christ's afflictions for the sake of his body, that is, the church." (1)
For most it is easy to call themselves Christians as long as grief does not get to them; because as soon as pain so much as touches them, they desperately ask that it be taken away, although they know pain is Redemption.
My Son chooses the humble to carry His Word. Maybe they are those who only half-understand the Gospel, but they are the ones who are willing to give everything.
Beloved, I do not see many learned people among you, neither do I see many virtuous people. I see those who come looking for the Divine Mercy. I see a great many souls willing to pray the Holy Rosary, and to intercede for their brothers; and in so doing they will traverse the correct path and eventually be learned, virtuous, and faithful.
Amid all, I see those who always criticize the ones that boldly launch out in search of the Divine Insanity of the Cross holding the Rosary in one hand. To those who criticize I say: "Let anyone among you who is without sin be the first to throw a stone … " (2)
CHILDREN, MAN HAS TWO ROADS BEFORE HIM: THE GOOD AND THE EVIL.
IF HE CHOOSES GOOD, HE KNOWS HE WILL BE CRITICIZED, INSULTED AND SLANDERED… BUT HE WILL HAVE ETERNAL LIFE IN ABUNDANCE.
IF HE CHOOSES THE ROAD TO EVIL, THE WORLD WILL TREAT HIM WELL, BUT UNLESS HE REPENTS, HE WILL LOSE THE ETERNAL LIFE.
At this instant rage—satan's distinctive trait—prevails, as well as the lack of knowledge regarding love, True Love. This brings about man's search for excuses to eliminate one another. These actions give so much pain to My Son!
HOW MANY SUFFER WITH MY SON'S PAIN? THOSE WHO DO NOT SEEK THEIR PERSONAL GLORY, OR APPLAUSE OR THE PLACES OF HONOR. THIS IS WHY THERE ARE SO FEW OF THEM.
Children, pray
• For your brothers lulled by satan;s deceit,
• For those who do not wish to wake up to this instant's reality,
• For those who deny the existence of sin in this generation.
These children seriously offend My Son because they are not lost alone; they drag many souls with them.
Children, pray for the impiousness and the persecution that increase against innocent victims in the Middle East. This wickedness will spread.
Children, pray for those who will lose their lives to radioactivity, scourge for this unconscious generation.
Beloved children, repent for offending My Son so much, for so many times when you nail His Divine Hands filled with Love. Repent for not being active creatures who carry My Son's Word to your brothers. Passivity has taken over most of you. My children, do not allow this wickedness to possess you.
I remain with you. My Hand never tires of knocking at your door for you to let Me in.
I bless you.
Mother Mary
HAIL MARY MOST PURE, CONCEIVED WITHOUT SIN.
HAIL MARY MOST PURE, CONCEIVED WITHOUT SIN.
HAIL MARY MOST PURE, CONCEIVED WITHOUT SIN.
(1) Col 1: 24, New Revised Standard Version Catholic Edition
(2) John 8:7, New Revised Standard Version Catholic Edition