Sunday, August 16, 2015
Message Given by the Most Holy Virgin Mary
To Her Beloved Daughter Luz De María.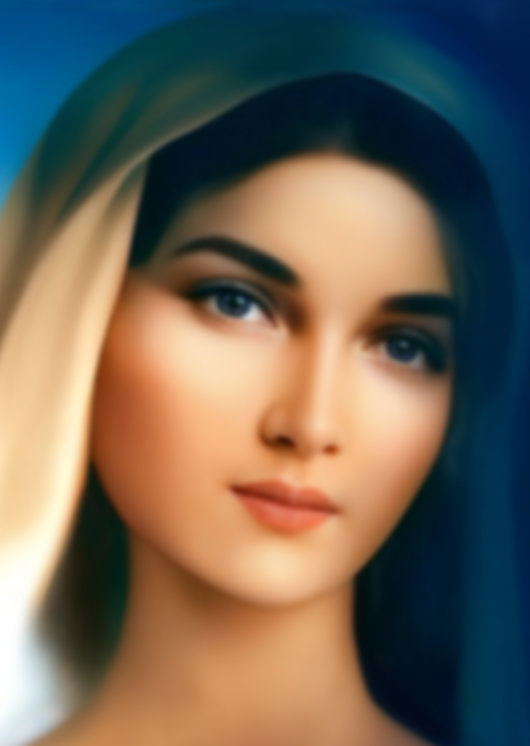 Beloved children of My Immaculate Heart,
I LOVE YOU WITH MATERNAL LOVE; I CALL YOU TO CONVERT…
TIME AND AGAIN I INVITE YOU TO REMAIN ON MY SON'S PATH. YOU WILL NOT GET TO MY SON IF IT ISN'T BY WAY OF OBEDIENCE AND COMPLIANCE OF YOUR ACTS AND WORKS WITH THE DIVINE WILL, LIVING AND FULFILLING THE COMMANDMENTS.
Beloved children, My Heart burns with love for each one of you. You are all My children and you are important to Me. As Mother, the denials We receive towards Our constant Calls and Warnings give Me pain.
Humankind carries a heavy cross that it has forged for itself by disobeying and by misusing everything the Father gave to man for his own good.
My children,
THE EVENTS THAT WE HAVE ANNOUNCED ARE INCREASING AND ACCELERATING, BUT MAN DOES NOT SEEM TO BE AWARE OF THIS. THEY SEE OUR CALLS AND CAST THEM ASIDE AND FORGET ABOUT THEM; THIS IS WHY MY SON HASTENS THE INSTANT.
Beloved children,
Because of Maternal Love I intercede before My Son for each one of you and I beg My Son that each one of you repents, so all retake the Path to Salvation. But as Mother of the Word, I know that even then some will resist going back to My Son's Path, and this gives Me great pain. Do not forget that before the Warning there will be great calamities that will sensitize the creatures. A Great Sign in the Sky will be seen by all humankind wherever they are and nobody will evade being self-examined. This is Divine Mercy that does not want His children to be lost but to increase the Faith.
My children, as Mother I see that it is difficult for you to remain firm in the midst of so much temptation waiting in ambush, but as Mother I know that it is not impossible to resist temptation if you so desire, if you remain convinced that to save yourselves it is necessary not to follow the mundane current, but to be of those who, being aware that they must reach Salvation, turn away from what is sinful.
Beloved children of My Immaculate Heart,
Pray for Russia; pray whether the time is favorable or unfavorable.
Pray, My children, pray for Mexico; it will suffer.
Pray, My children, for Ecuador; it will suffer and wail.
Beloved children of My Immaculate Heart,
ALL I HAVE ANNOUNCED TO YOU—NOT AT THIS INSTANT, BUT SINCE PAST INSTANTS—IS BEING FULFILLED.
THE ECONOMY WILL FALL BECAUSE EVIL CONTROLS THE WORLD THROUGH THE ECONOMY. Man subdues himself to the god money, and the first thing the antichrist will do to begin his manifestation before all humankind will be to bring down the world economy because, by subjecting all the countries, all the peoples through the economy, he will keep them all under his control.
THE EVIL ONE WILL ARRIVE TO HELP THOSE WHO DO NOT HAVE ANY FOOD, WHO DO NOT HAVE
ANY MONEY TO BUY WHAT IS NECESSARY. DO NOT FORGET THAT THE ANTICHRIST WILL APPEAR
AS A GREAT SAVIOR OF HUMANKIND; FIRST, RESCUING AND HELPING HUMANKIND WITH
MATERIAL THINGS AND HEALTH ISSUES, AND LATER ON, ONCE HE HAS THE POWER IN HIS HANDS, HE WILL IMPLEMENT ONE SINGLE RELIGION TO CONTROL THEM SPIRITUALLY.
DO NOT EXPECT THE ANTICHRIST TO APPEAR AS A POWERFUL PERSON; DO NOT EXPECT HIM TO APPEAR WITH A WHIP IN HIS HAND; HE WILL ARRIVE AS A MEEK LAMB, AND THEN HE WILL BE THE GREATEST TYRANT OF ALL TIMES.
My children,
The antichrist will arrive with great power seeking to control man absolutely in all that man needs. Remain alert; do not allow yourselves to be deceived. Remember that this enemy of the souls will come to captivate men, the ignorant and the learned.
Remember, My children, that the antichrist has forged his way through great institutions and great politicians. Humankind comes into chaos and then the antichrist presents himself pretending to help humanity, supposedly controlling the constant epidemics, giving health to the sick and pretending to be My Son.
Children of My Immaculate Heart,
Remain alert, do not dismay, do not lose courage, do not flinch; My Son loves you. I remain with you every instant without moving away.
I LOVE YOU, I BLESS YOU, AND AS MOTHER I WILL REMAIN WITH YOU AT THE FOOT OF THE CROSS, IN EACH GROAN, EACH SACRIFICE, EACH PRAYER, EACH REQUEST… I REMAIN WITH MY CHILDREN.
My beloved,
COME QUICKLY, DO NOT WAIT, COME QUICKLY AND RETAKE THE PATH; IT IS URGENT, CHILDREN, IT IS EXTREMELY URGENT THAT YOU RETAKE THE PATH TO SALVATION.
It is urgent that you delve in the Scriptures so you will not be confused or deceived. In the Holy Scripture are all acts and works of the true Christian. You will find absolutely everything: How to behave, how to live with your brothers, how to love your fellow beings, how to resist temptation, how not to act against the Divine Will, how to receive My Son with dignity, and what the last instants will be like.
Beloved children,
DO NOT REJECT THE HOLY SCRIPTURE, DELVE IN IT AND RECEIVE MY SON IN HIS BODY AND HIS BLOOD; BE LOVE IN MY SON'S LIKENESS.
Come to My Immaculate Heart; in it I will keep you protected from evil.
I bless you.
Mother Mary
HAIL MARY MOST PURE, CONCEIVED WITHOUT SIN.
HAIL MARY MOST PURE, CONCEIVED WITHOUT SIN.
HAIL MARY MOST PURE, CONCEIVED WITHOUT SIN.