Wednesday, February 10, 2016
Message Given by the Most Holy Virgin Mary
To Her Beloved Daughter Luz De María.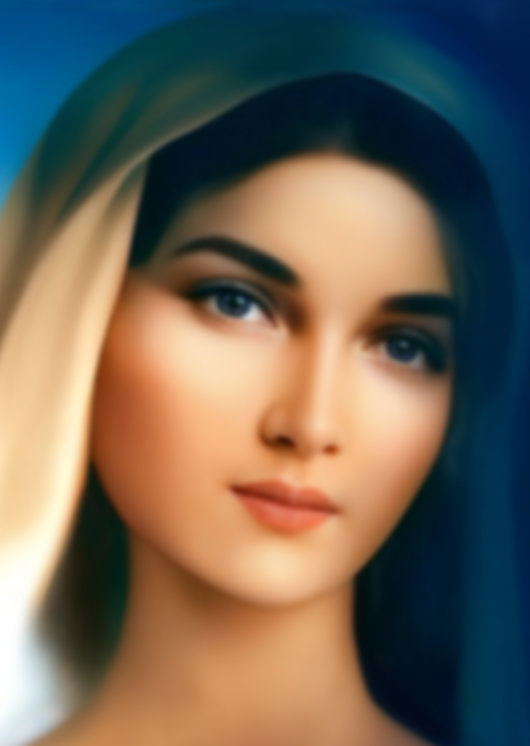 Beloved children of My Immaculate Heart,
MY CHILDREN, YOU ARE DISPOSED TO ENTER LENT.
DO NOT TAKE LENT IN VAIN AT THIS CRUCIAL INSTANT FOR HUMANITY AND ESPECIALLY FOR MY SON'S PEOPLE.
Children, be aware of every Christian's duty, of everyone who calls himself My child. The duty is to accompany My Son in these forty days, penetrating not only with the wish in thoughts and mind, not only with prayer, but also ACCOMPANY HIM IN ABSOLUTE SURRENDER LIKE YOU HAVE NEVER DONE IN PREVIOUS LENTS GIVEN THAT THIS LENT IS VERY SPECIAL.
Embrace penance and purification correctly, so that you will achieve sanctity, with all your strength, to penetrate in the true sense of Lent, and not to take it lightly losing sight of this great instant when you can join My Son in a special way, and retake Eternal Salvation.
I ESPECIALLY CALL YOU TO PRAY AND FAST, TO GIVING ALMS AND TO BE FRATERNAL. By calling you to be fraternal, I call each of you to be aware of your position within the world, each country, society, each People, in order for you to be the voice that is raised TO BE A LIGHT OF PEACE in the troubled situation in which humanity lives just instants away from war. Children, keep in mind that praying and fasting will make you stronger to overcome the wicked inclinations to which the human ego wants you to yield.
Beloved children,
HE WHO, IN A SPECIAL WAY, EMBRACES THE CALL TO CONVERSION DURING LENT IS BLESSED AS HE RENEWS AND CLEANSES HIMSELF TO BECOME A NEW CREATURE IN MY SON.
Those who remain in the fight in order not to decline in the Faith are comforted and strengthened by the Holy Spirit to continue in the path to salvation and liberation; those who have not joined My Son but, during this Lent, approach with "a broken and contrite heart," (Psalm 51:17) will be embraced by the Divine Mercy and guarded in a special way so that their free will won't deviate them towards evil. My children know that Salvation implies a double effort and a constant surrender without limits.
Children, illuminate the soul with fraternal unity and by being spiritually prepared, even though evil takes advantage of this instant, so meaningful for My children, and shows his infernal claws.
Given that fasting is spiritual light for the soul, you, beloved children, manage to penetrate the Mercy in which My Son submerges all men, enriching them with His Holy Spirit and with the gift of His Love.
Beloved children of My Immaculate Heart,
Live attached to the Truth, loving the freedom that can be found only by those who are not content to half live the Gospel, or with rags that atrophy them and chain them to deformed practices that are not My Son's Will.
Do not take matters from Heaven for granted, do not grow old without being action and taking the explanation of My Son's Word and Mine to your brothers so that they will wake up, Word given to Our Prophet so that humankind will understand that We are not the Ones who divide man into two; it is man who, by means of his free will, chooses the righteous path or the path of evil, while it is the Divine Will that wants all men to be saved and to arrive at the knowledge of the Truth.
RENEW YOURSELVES, CHILDREN, SO THAT "THE WAY, AND THE TRUTH, AND THE LIFE" (John 14:6) WILL BE FRESH OIL, NEW WINE, AND LIGHT AND SALT OF THE EARTH IN YOU.
Starting this Holy Lent, pray for humanity and for Creation not to look at you with indifference as It shares the same life with man in the midst of so much sin, the one that you discarded.
BELOVED CHILDREN OF MY IMMACULATE HEART I BLESS YOU.
Mother Mary.
HAIL MARY MOST PURE, CONCEIVED WITHOUT SIN.
HAIL MARY MOST PURE, CONCEIVED WITHOUT SIN.
HAIL MARY MOST PURE, CONCEIVED WITHOUT SIN.
Amen.
Note: The Bible used is the New Revised Standard Version Catholic Edition