Wednesday, June 15, 2016
Message Given by the Most Holy Virgin Mary
To Her Beloved Daughter Luz De María.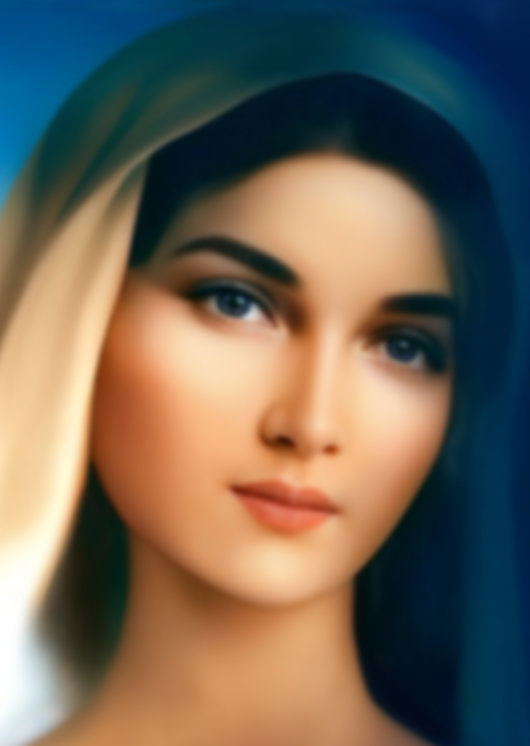 Beloved children of My Immaculate Heart:
I SEE MY CHILDREN ON EARTH DEFIANT, WITHOUT RESPECT OR MORALITY, IN AGITATION FACING THE INDICATIONS OF ECONOMIC LOSS, CONFRONTING ONE ANOTHER REMORSELESSLY.
What generation is this? One which has been trained to react in this way facing that with which it disagrees.
Heaven has warned you about the elite which manipulates societies, governments, humanitarian aid organizations, organizations that include the world's governments, organizations of global health, food, organizations for religious instruction for children and young people...
Children, this elite has for decades been programming this generation to react in this chaotic way at this precise moment. Everything has been manipulated beforehand, so that in the midst of the turmoil and protests, My children should attack what is Sacred, repudiating My Son and allying themselves with the devil.
Beloved children of My Immaculate Heart, this elite composed of the powerful families and companies of the world call themselves the BILDERBERG CLUB. SOME OF ITS MEMBERS BELONG TO THE MASONIC AND ILLUMINATI INSTITUTION AND ARE WITHIN THE CHURCH OF MY SON IN HIGH POSITIONS AND IN PARISHES.
You, children of My Heart, are the product of a long wait by this elite, I CALL YOU NOT TO CONSENT TO BEING AMONG THOSE WHO ACT BY IMITATION.
This elite has prepared this moment in order to advance the pain of humanity, uniting the satellite countries of communism in order to impose itself and to constitute a real threat in every region of the world.
Humanity is angry, the devil takes those who live with ideas outside of the Truth so that at this moment they might shout: 'Crucify him' .... anew.
CHILDREN, YOU HAVE BEEN LED TO A LACK OF FOOD, AND THIS ELITE HAS DECREED THE FALL OF THE ECONOMY, IN UNION WITH A WAVE OF GLOBAL TERRORISM. They will announce that the day will end at the hour they indicate and then you will not have freedom of movement, you will be surrounded by those who execute the law. Acts of vandalism will become more common by the moment until you, children of My Immaculate Heart, are limited to remaining in your homes or in faraway places ... in My Refuge, My Heart.
Beloved children:
MAINTAIN FAITH IN THE LOVE OF MY SON FOR HIS PEOPLE, AND AT THE SAME TIME HELP YOURSELVES WITH THE TRUE KNOWLEDGE OF THE DIVINE WORD IN SACRED SCRIPTURE, in order that you might not say yes to what is not Divine Will.
NOURISH YOURSELVES WITH THE BODY AND BLOOD OF MY SON IN THE EUCHARIST AND PRAY THE HOLY ROSARY; the homes in which you pray the Holy Rosary are defended by My Angels; creatures loving the Holy Rosary carry My constant Protection with them.
LITTLE CHILDREN, DO NOT IDOLIZE HUMAN CREATURES:
ONLY MY SON IS "THE WAY, THE TRUTH AND THE LIFE" (Jn 14: 6).
Beloved children of My Immaculate Heart, terrorism is the new arm with which the powerful will fight the Peoples in order to destabilize them. In this way it is easier for them to create conflicts for the Third World War.
REMAIN FAITHFUL TO MY SON, CULTIVATE YOURSELVES SPIRITUALLY, GO DEEPER INTO GOD'S LAW, DO NOT LOOK OVER IT, BUT GO DEEPER WITH A THIRST FOR TRUE KNOWLEDGE.
Children, look up on high, the signs will not delay, see that the climate is aggressive. The land continues to sink, unannounced; the trumpets alerting man to the fulfilment of what has been announced are heard by man.
Pray, My children, pray for the United States; it will suffer through terrorism, its people will be killed by those who consider themselves enemies of this Nation.
Pray, My children, pray for France: the lament is not finished, it will increase with the light of the sun.
Men dedicated to terrorism will pounce with destruction in their hands, and a motto: killing the greatest number of My children. How My Heart aches because of these bloody events!
Pray, My children, pray for Argentina, it will live the anguish that in the past caused pain and stained this soil of mine with blood. The moment will come and the argentines will pray: religion has been contaminated with another god - money.
Pray children, pray, Russia awakens the world, pray, pain comes by the hand of an alliance.
Children of My Immaculate Heart:
Chile shakes, California shakes. Mexico shakes and Central America shakes. The volcanoes continue erupting because of the heating up of the Earth's core. England will weep bitterly. Lightings fall with force on earth, making news in the world. A lake will appear in the United States.
MY SON'S PEOPLE MUST BE STRONG IN FAITH, AND FOR THIS IT MUST DEEPEN IN THE KNOWLEDGE OF DIVINE LOVE FOR EACH ONE OF YOU. Be love towards your neighbour, do not seek him far away; he is the one by your side - there, yes, look for your brother.
Every home must be a centre of Peace so that the enemies of the soul might not disturb you nor bring you into discord.
Do not forget that satan with his legions is roaming the Earth before his moment runs out. Therefore, you must be more astute and be and live out the Love of My Son at every moment.
Beloved children of My Immaculate Heart:
FACING SUCH AN ALERT, DO NOT LOSE PEACE OR HOPE, STILL LESS LOSE FAITH. AS YOUR MOTHER I WILL NOT ABANDON YOU. I WILL SEND YOU MY ENCOURAGEMENT AND MY PROTECTION, I WILL NOT ABANDON YOU. The Heavenly Legions are watching you attentively to defend you. Call on your travelling Companions, your Guardians, that they might free you from evil.
Creation unites itself to the man of Peace and Love. THEREFORE, IT IS SO IMPORTANT THAT YOU SHOULD LIVE IN PEACE AND UNITY. USE INTELLIGENCE AND WILL TO DOMINATE THE HUMAN EGO WHEN THIS TAKES YOU ON OTHER PATHS WHICH DISTANCE YOU FROM MY SON. Do not tire yourselves by then travelling the same path because of not obeying.
CHILDREN, IN MY SON I SAW EACH ONE OF YOU...
CHILDREN, BEFORE YOU LOVE ME, I LOVED YOU AT THE FOOT OF THE CROSS...
Come, enter into My Immaculate Heart. I love you. I bless you.
Mother Mary.
HAIL MARY MOST PURE, CONCEIVED WITHOUT SIN.
HAIL MARY MOST PURE, CONCEIVED WITHOUT SIN.
HAIL MARY MOST PURE, CONCEIVED WITHOUT SIN.