Thursday, November 10, 2016
Message from the Most Holy Virgin Mary
To Her Beloved Daughter Luz De María.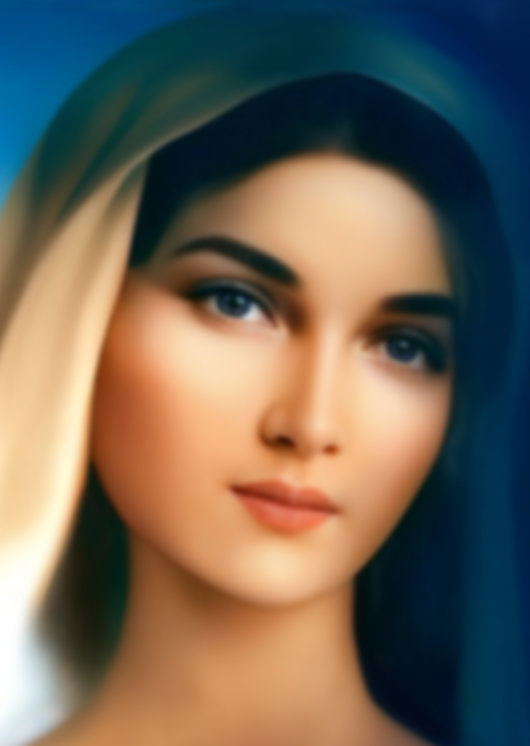 Beloved children of My Immaculate Heart:
I POUR OUT BLESSINGS UPON YOU WHO HEED THE CALL OF THE FATHER'S HOUSE FOR THE FULFILLMENT OF THE DIVINE WILL.
On this journey of Humanity, not everyone believes in this Word, but yes, you have seen it fulfilled and will see it fulfilled. Man saw My Son and did not recognize Him, as they do not recognize the Divine Word at this instant.
ENVY PREVAILS AS A CONSEQUENCE OF THE DISOBEDIENCE REIGNING AT THIS INSTANT. Humanity has not managed to emerge from the vice of envy because of the pride that remains in the human ego, competing to have supremacy over your brothers and sisters.
MY SON CALLS YOU TO KNOW THE HOLY SCRIPTURE, NOT ONLY IN ORDER TO MEMORIZE THE VERSES BUT TO BRING THEM TO LIFE.
Do not forget, "For where jealousy and selfish ambition exist, there will be disorder and every vile practice. But the wisdom from above is first pure, then peaceable, gentle, open to reason, full of mercy and good fruits, without uncertainty or insincerity. And the harvest of righteousness is sown in peace by those who make peace." (James 3, 16-18)
Bear in mind: "Do not lie in wait like an outlaw against the home of the righteous; do no violence to the place where the righteous live; for though they fall seven times, they will rise again; but the wicked are overthrown by calamity." (Proverbs 24, 15-16)
Beloved children, envy is the achievement of the constant insinuation of the devil and his demonic spirits, who imprison the human mind in order to destroy what is My Son's. Do not believe that by attending the House of My Son you stay away from this great sin that leads to division.
Some of My children live in search of falsehood, when feeling envious at their brother's good, and with the evil on their tongue, they cause division. My poor children, those whose tongue is like a whip, it will turn against them and will make them fall!
Beloved children, in this instant evil is not lying in wait but has pounced upon the People of My Son with great desperation. The path of evil reaps evil, the path of goodness reaps goodness and unity. I do not want My children divided, I want them united in the Communion of the Saints.
THIS INSTANT OF GREAT CONFUSION WILL BE REMEMBERED BY YOU AS THE INSTANT OF DECEPTION AND CRUELTY.
Whoever does not seek the good for themselves and for their brothers and sisters is far from having the strength necessary to overcome what is approaching Humanity.
My children, far from the Truth of My Son's Word, you are easily deceived, managing your own pain that you suffer and will suffer. Again brothers will rise up against brothers, in disguise in order to hide their faces.
HUMANITY IS REVERTING TO PAYING HOMAGE TO THE DEVIL; this poisons the human mind and hardens man's heart, grafting evil onto it so that men do not see the difference and offend My Son, nourished by envy, anger and lies.
How many of My children have rejected the announcements of this Mother in this instant, when they are coming so much closer to their fulfillment! With amazement, they will see the Sky take on the color of blood, and they will see how fireballs will descend towards the Earth. Then they will wail, but not asking for mercy, rather offending My Son.
Children, you will hear of alliances and decision-making among those who were not reaching agreements. Do not trust in this, then; the one who felt powerful and dominant over other nations will be abandoned, betrayed and devastated.
Dear children, pray for the United States, it will make a display of power. It will be betrayed without noticing it until it suffers. This nation will be surprised by an unexpected event, never having happened before... and it will shake it.
Dear children, pray for Italy, the world's gaze will turn towards this nation. Italy again shakes forcefully.
Dear children, pray for the Church. The Church of My Son is entering a period of great division.
Dear children, pray for Peru, this land is being shaken, its volcanoes enter great activity.
Beloved children of My Immaculate Heart, France is entering into great conflicts, it being unexpected terror that comes with the darkness.
Beloved children of My Immaculate Heart, My Son's Word can not be modernized:
What is not of the world, does not walk with the world ...
Peace is the Message of My Son ...
Truth is the Message of My Son ...
Love is the Message of My Son ....
MAN MUST NOT CONFUSE THE DIVINE WITH THE HUMAN.
THE INSTANT MERITS THE WHOLE ATTENTION OF EACH ONE OF YOU SO THAT YOU CONTINUE IN DEDICATION TO BEING BETTER HUMAN BEINGS AND CHILDREN OF GOD, ONE AND THREE.
Children, do not turn away from the prayer of praxis, do not fall asleep before My Son, entrust Him with your lives so that evil does not take you by surprise. Prepare yourselves to receive My Son in the Holy Eucharist and enjoy the Manna come down from Heaven.
Respect one another, be witnesses to the Love of My Son: present, alive and palpitating. Every step you take should be a reason for inner renewal.
Be virtuous in what you undertake, be upright and be love. You take being love so lightly that you subject it to your personal feeling without thinking of your brother! I mention Divine Love to you, the one which must be the daily bread for each of My own.
MAN LIVES IN ORDER IF HE LOVES HIS NEIGHBOR, HE LIVES IN DISORDER IF HE DOES NOT LOVE HIS NEIGHBOR. He who loves as My Son commands you, knows the depth of Justice, Charity, Truth. I call you to be human creatures of goodwill, and this happens in those who are nourished by their brothers and at the same time nourish their brothers with what they possess.
Why does Humanity intend to live without Divine Love, by carnal love alone?
Because humanity has been conditioned by evil to live by the flesh and not by the spirit.
You must be pure of heart, creatures of good thoughts and deeds. THE HARDENED HEART MAKES OF THE HUMAN CREATURE A SELFISH INSTRUMENT OF DISORDER, OBSTINATE AND ENVIOUS; this reigns in the world in those who reject My Son. Whoever communes with the Work and Action of My Son is of simple heart and knows that My Son scrutinizes the innermost heart of man.
Beloved, if you seek My Son, seek Him out of Love; if you wish to see My Son, see Him in Love, in the Divine Love that is all mercy, that is all fairness, that will not give wrongful payment to the righteous.
Humanity does not know Divine Love, it has immersed itself in the love of the world, and this leads you to competition, to failure, to following the footsteps of human idols. Evil has engendered violence and this spreads without reason, but by contagion in hardened hearts.
THE DEVIL DOES NOT REST, HE CONTINUES PROTECTING THOSE WHO ARE LOYAL TO HIM.
War continues little by little and the blind man says: "It has not started" .... What a great mistake man is making! The blind walk leading the blind, denying what Heaven announces to them so that they do not be taken by surprise.
Dear children, appropriately match the Love of My Son for each one of you. Edify each other; I love you and want you united. I unite Humanity in My Maternal Heart so that you be one, as My Son desires.
I am the Mother of all people, call out to me, cry out: I hear you. Come to Me and remain comforted in My Lap in order that you get up faced with the slightest fall.
My Mantle protects you, from the infinite I watch you, with great Love I wait for you.
I am not hurrying you up, I am showing you that conversion is urgent in order for you to find strength and overcome the trials of life out of Love for My Son.
MINDS ARE WEAK, SINCE THEY DO NOT LOVE WITH ETERNAL LOVE.
COME TO ME SO THAT I MAY GIVE YOU MY HAND, AND SO THAT YOU THUS MAINTAIN THE SERENITY THAT COMES FROM KNOWING YOURSELVES PROTECTED AND GUIDED BY ME TOWARDS THE ONLY WAY: GOD, YESTERDAY, TODAY AND ALWAYS.
I love you.
Mother Mary.
HAIL MARY MOST PURE, CONCEIVED WITHOUT SIN.
HAIL MARY MOST PURE, CONCEIVED WITHOUT SIN.
HAIL MARY MOST PURE, CONCEIVED WITHOUT SIN.