Tuesday, July 11, 2017
Message from the Blessed Virgin Mary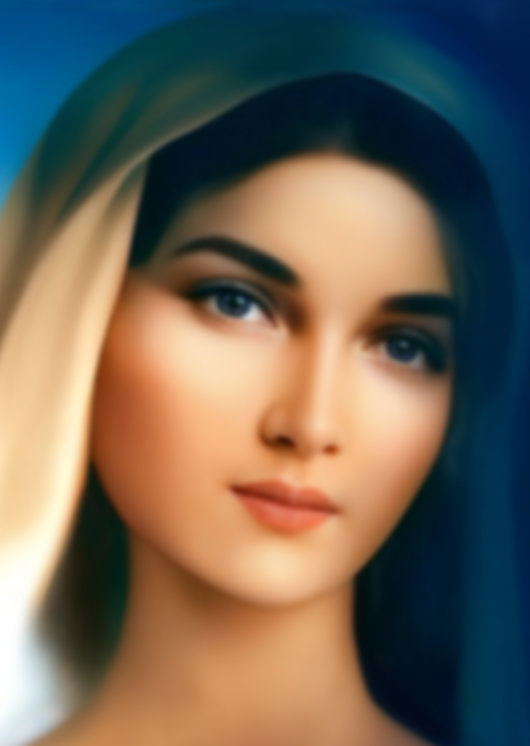 Beloved children of My Immaculate Heart:
My Tears of Blood are My pain at the absence of Love in the hearts of My children.
The Father's House has called for humanity to understand that it needs to lead life to the ultimate goal: FUSION WITH THE DIVINE WILL.
Instead, at this instant, man is using what he possesses for his own good, according to his personality, in order to impose himself on his brothers, to manipulate his fellow men, to demonstrate that he is against all that is Divine ...
My children have not understood, and still less reflected, that when the Father's House asks you for something, it is essentially a change relating to work and action, since as soon as you are instructed to change or given an order, the devil rises up against you in order to make you act in the opposite way and thus keep you in constant rebellion against God.
CHILDREN, IF YOU HAVE PRONOUNCED YOUR 'YES' TO MY SON AND HAVE DECIDED TO ADVANCE IN HOLINESS, YOU NEED TO FERTILIZE THE GROUND OF PERSONALITY WITH NEW EARTH, without the pollutants that you keep in your mind, without the rags with which you have been walking and which distinguish you one from another.
YOU HAVE NOT UNDERSTOOD THAT WHAT OUGHT TO DISTINGUISH YOU IS THE LAW OF LOVE AND NOT CONFLICT, WHICH CAUSES ANGER AND MAKES YOU UNRECOGNIZABLE.
I have shed My tears because of the violence in which Humanity is living, the slaughter of the innocents, the subversion in which Humanity finds itself ...
Anger has managed to sink deeply within My children, without them even thinking of the Law of Love. Man is a butcher without compassion, he kills his brothers and sisters without his heart quaking, without thought or feelings of pity or compassion.
Meditate, children: if you are capable of acting ruthlessly against a brother, you may just as easily be prey for the Antichrist.
Beloved children, the Law of Love was given by the Heavenly Father because man has not loved himself and therefore does not know the Love of neighbor.
GOD THE FATHER IS ABOVE YOU, HE IS ALL IN ALL. You must love one another; you are the children of the same Father - love your brothers and sisters, and reject what is worldly.
You destroy the Earth, and at this instant you are destroying yourselves and are instants away from greater destruction.
You want to destroy the soul so that the Antichrist adds you to his ranks.
You who call yourselves children of God, respond as children of God, not as lukewarm creatures without a definite path to Salvation.
WHAT WILL THE ANGEL OF PEACE FIND, IF AS CHILDREN OF GOD YOU HAVE RENOUNCED
ETERNAL SALVATION, HAVING NO LOVE, BECAUSE YOUR HEART IS OF STONE, UNFEELING AND NEGATIVE TOWARDS MERCY AND FORGIVENESS?
Be true, do not distort the Divine Law.
I weep at the total degeneration permitted in different areas of Humanity ...
I weep at the lack of love that reigns in families ...
I weep, seeing that human beings regard each other as enemies within their own homes ...
I CALL YOU TO KEEP OUR ANGEL OF PEACE IN MIND.
Mother Mary.
HAIL MARY MOST PURE, CONCEIVED WITHOUT SIN