Sunday, May 13, 2018
Message from Our Lord Jesus Christ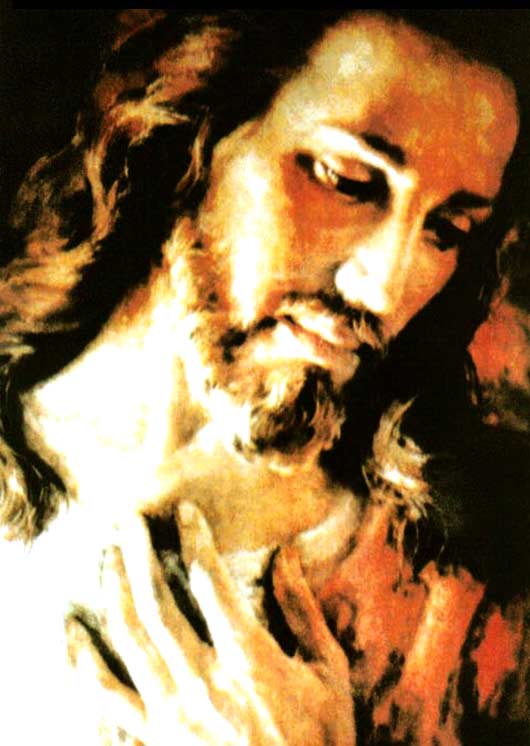 My Beloved People:
MY MOTHER, WORSHIPER OF OUR TRINITY, LOVER OF HER CHILDREN, IS AND WILL BE FOR ALL ETERNITY QUEEN AND MOTHER OF ALL CREATION.
My Mother is worthy of all the titles that Our Divine Will attributes to Her. By the Will of the Father He granted Me Her Virgin Womb as a home and to grow in Her love, so that through My Mother I might love you with infinite Love.
THE "YES" OF MY MOTHER IS THE "YES" THAT IS REPEATED AT THIS INSTANT IN EACH OF MY CHILDREN. THOSE WHO LIKE HER SAY "YES" TO OUR DIVINE WILL.
The greatest Teacher of the path to Me is My Mother, the Woman clothed with the Sun, who undertook the path of holiness of My People before the instant in which I entrusted Humanity to Her.
SHE LOVED YOU FIRST.
My Mother acts with such gentleness and delicacy in the transformation of souls that no human creature can say that My Mother burst into their life by force, but rather with great Love. MY MOTHER ASKS YOU TO TAKE HER HAND AND TO WALK TOGETHER TOWARDS TRUE HAPPINESS.
MY MOTHER PRONOUNCED HER "YES" WITH FREEDOM, THE SAME FREEDOM THAT I HAVE
REQUESTED FROM YOU, MY PEOPLE, SO THAT EVERYONE BECOMES AN ECHO OF MY MOTHER'S "YES", MASKING THE VOICES OF EVIL THAT WANT TO REPLACE THE ONE WHO WILL CRUSH THE HEAD OF SATAN.
Keep your faith alive, pulsating, and transform it into a praise in the name of all creatures.
My beloved People, I want all to believe and come to the knowledge of the truth; just as My Mother continued to be a Virgin after childbirth, so She continues to be the Queen and Mother of all creation and IN THE END HER IMMACULATE HEART WILL TRIUMPH.
I call My People not to be ashamed of being different in their work and actions from those who continue to be attached to what is worldly. The instant will come when those who have not obeyed will suffer excessively for all their disbelief.
My Beloved People, the Warning will not leave any human creature without experiencing it, and I therefore ask you for a proper spiritual preparation and the immediate breaking of the chains of evil that you are carrying.
So many of My children want to live in their freedom! That is not freedom, but the licentiousness of the human ego. If you call yourselves the children of My Mother, you must lose the desires that live within the human self and put them aside, since whoever is not humble will perish in their pride, and the struggle of this instant ought to be one of humility, not of imposing one's "ego" on oneself or on others.
My People are living a reality: they do not want to be truly free, but free within their conditioned human ego, and this leads them to perish like slaves of a hidden arrogance that lives inside the human being.
My People heed My Words and do not put them aside because they are for each of you in particular. If you do not prepare to make a radical change now, you will not become part of the Holy Remnant.
Do not put conditions of your personal surrender before Me; pride comes from the devil, humility is the reflection of My Love present in the human being.
I NEED YOU TO GIVE MY MOTHER THE HONOR THAT ALL CREATURES MUST RENDER TO HER.
OUR TRINITY HAS GIVEN HER VARIOUS TITLES THROUGHOUT THE WORLD, INCLUDING "OUR LADY OF
THE END TIMES", BUT GIVEN THE GRANDEUR OF THIS INSTANT IN WHICH MY PEOPLE MUST CONTINUE
BEING FAITHFUL AND LOVING IN OBEDIENCE TO MY MOTHER - WOMAN OF FAITH, SURRENDER, OBEDIENCE, WHO DOES NOT TIRE OF WARNING MY PEOPLE, AS A FAITHFUL DISCIPLE, OUR TRINITY GRANTS HER THE TITLE OF:
QUEEN AND MOTHER OF THE END TIMES, SO THAT HUMANITY WOUL RECOGNIZE IN HER THE WOMAN WHO WILL OVERCOME EVIL AND CRUSH THE HEAD OF THE INFERNAL SERPENT AND CHAIN HIM SO THAT HE DOES NOT COME BACK TO SEDUCE MEN.
I love you, I bless you.
Your Jesus
HAIL MARY MOST PURE, CONCEIVED WITHOUT SIN
HAIL MARY MOST PURE, CONCEIVED WITHOUT SIN
HAIL MARY MOST PURE, CONCEIVED WITHOUT SIN