Wednesday, May 30, 2018
Message from Our Lord Jesus Christ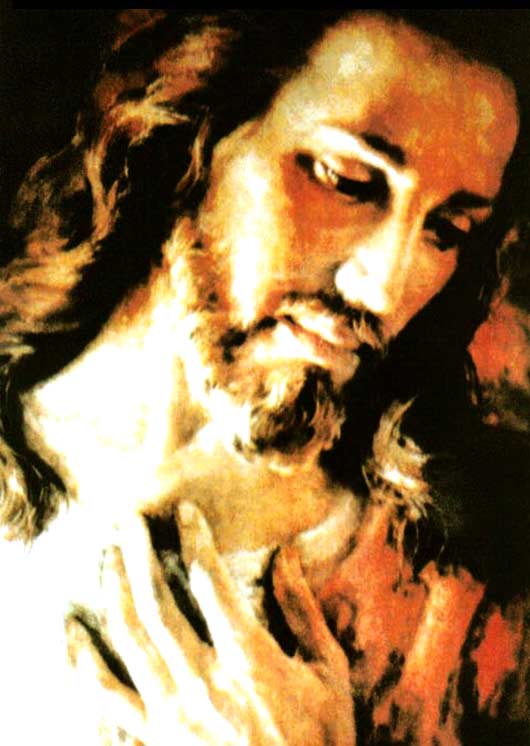 MY BLESSING IS UPON EACH ONE OF YOU.
I constantly call you to keep praying, because My People repeat the words of the prayers that they know as if they were something meaningless, just as they repeat the things of the world.
My children, My People, this instant is urgent and I call you to stay awake and in prayer (Cf. Mt 26,41). I call you to be aware of each of the words that you utter when you address Me. I call you to live united to Me so that you are conscious of keeping your senses in My Will and therefore you are able to live as My Mother asks of you: softening your heart and keeping everything that happens in your heart. Direct your mind and thought towards the heart so that each word that you utter when you pray is lived in My Truth.
I NEED MY PEOPLE TO BE CONSCIOUS OF THEIR PRAYER. I DO NOT WANT EMPTY PRAYERS. AT THIS INSTANT I NEED MY PEOPLE TO PRAY WITH THE HEART, THAT YOU WOULD NOT BE AMONG THOSE WHO REPEAT WITHOUT KNOWING WHAT THEY ARE SAYING.
My People must stay awake and attentive because the roaring lion prowls and wants to steal souls ... and to gain much loot through forms of spiritual modernism.
My Mother, My most beloved Mother, My first Disciple accompanied Me at all instants, She offers you Her Hand so that you take Her Hand and be prepared to follow Her steps and thus learn to be faithful, to keep silence, to listen to My Word and put it into practice.
My People, how many denials! How many who claim to be disciples betray Me with their works and their acts! How many betray Me by renouncing Me! How many of My Priests do not believe in the Miracle of Transubstantiation! My Passion remains active, My Passion remains present in each one of you when you work and act contrary to what I ask of you.
My beloved People, I call you not to yield, but in order not to yield to sin, you must be creatures who are foreign to what is worldly, you must dedicate your lives to following My steps and being those who carry out the Will of the Father.
My dearly beloved People, do not forget that I offered My Father all the pain of your sins, I experienced them, and that is why, in such a delicate instant for this generation, I, your Jesus, ask you to make yours My Pain for the sins of Humanity. An empty prayer is not enough, My children, I need you to be creatures who live internally and truly everything that I suffered and who in this way make an offering for the sins of the world and for personal ones.
My children, My People, I love you, I bless you.
COME TO ME, MY CHILDREN, YOU MUST NOT WALK ALONE, BUT IN ORDER FOR EVIL NOT TO TRIUMPH IN YOU, YOU HAVE TO BE FULFILLERS OF OUR DIVINE WILL AND SO BE FREE, BUT TRULY FREE.
Your Jesus
HAIL MARY MOST PURE, CONCEIVED WITHOUT SIN
HAIL MARY MOST PURE, CONCEIVED WITHOUT SIN HAIL MARY MOST PURE, CONCEIVED WITHOUT SIN