Thursday, September 20, 2018
Message from the Blessed Virgin Mary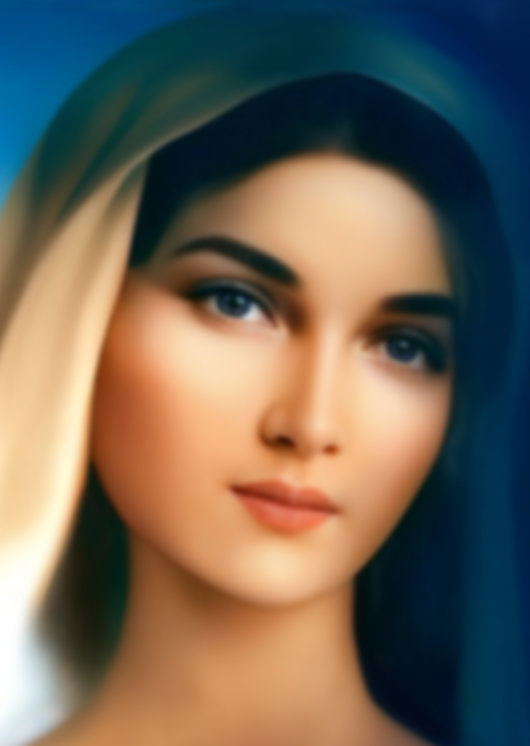 Beloved children of My Immaculate Heart:
CHILDREN, RECEIVE MY LOVE AND MY CONSTANT ASSISTANCE FOR EACH ONE OF YOU.
My Heart desires that you free yourselves from the chains to which you remain tied so that in this way you begin the change to your life that each person requires, and therefore spiritual change.
Waiting for signs in the sky in order to repent is not right; you do not know if those same signs that you will see will cause you to lose your sanity because of not having lived anything similar before.
You continue your lives and daily action within society, work and the tasks with which each one of you has been involved and to which you are committed; some continue in their desire to be better each instant in order to remain within the Trinitarian Will, discarding everything that can lead them to sin - others continue to make God wait and others renounce God.
THIS IS NOT THE INSTANT FOR YOU TO FORGET THE CALLS OF MY SON AND OF THIS MOTHER; IF PREVIOUSLY I HAVE CALLED YOU NOT TO FORGET THE REVELATIONS, AT THIS INSTANT I INSIST THAT YOU KEEP THEM IN MIND MORE THAN BEFORE.
How much we have begged you to change your lives, since you believe that everything is a utopia and that nothing is going to happen ! But this is not so, children, it is the great Mercy of My Son who, knowing the influence of evil on this generation, has insisted on rescuing the greatest number of souls.
Heaven is acting, yes, calling so that you are not distracted, calling so that you do not go astray, calling you to stay awake (Mt 26,41), since even those who are awake let great signs pass unnoticed that mark the course of events for you.
Beloved children of My Immaculate Heart:
THE SON OF PERVERSION MOVES ON EARTH AND IS DELIGHTED TO SEE MY CHILDREN ATTACKING
ONE ANOTHER. THE ANTICHRIST IS ON EARTH EXERCISING HIS EVIL POWER FROM THE HIGHEST
SPHERES IN ALL ASPECTS THAT CONCERN MAN, FROM WHERE HE EXERCISES HIS COMMAND, TO WHICH THE GREAT MAJORITY OF INTERNATIONAL ORGANIZATIONS HAVE ALREADY BEEN SUBJECTED, ESPECIALLY IN THE ECONOMY FROM WHERE HE MAKES COUNTRIES BOW.
The Earth is suffering great transformations from within; for this reason you are continually experiencing earthquakes. I want you to be aware that besides this force specific to the Earth, some countries are shaken by forces coming from man's misuse of science, and because of misuse in this regard, the instant will come when man will be unable to control the force that he is exerting on the Earth and will cause an unprecedented disaster in some countries.
Nature will once again tell man that he cannot compete with its force; Mexico will suffer, and I ask you to pray for this country, as well as for Los Angeles, California, and for the rest of America.
As Mother I call you to pray with your heart and voluntarily transform yourselves into true children of My Son at this instant when a large number of your brothers and sisters are apostatizing from the faith. IN THE SPIRITUAL BATTLE
BETWEEN GOOD AND EVIL, SOME OF MY CHILDREN ARE NOT CONSTANT IN ACTING AND WORKING IN GOODNESS, THEY ARE GOING BACK TO BEING LUKEWARM DUE TO A LACK OF DEVOTION; OTHERS THROW THEMSELVES INTO THE HANDS OF THE DEVIL, WHO INJECTS THEM WITH DEPRAVITY, LACK OF FAITH AND LICENTIOUSNESS.
Beloved children, whoever accepts evil and embraces the devil as their god is adhering to the tentacles of the infernal dragon, giving him strength to act against your own family members; whoever allies themselves with evil may become their own family's executioner - evil has no compassion, knows no compassion.
I call you to pray with your heart so that this balm of Love, the fruit of prayer, reaches where it is needed. Some islands of Oceania shake and suffer, pray for this intention.
Beloved children of My Immaculate Heart: the People of My Son must emanate fraternity towards their fellow men, love towards the Most Holy Trinity; they must be fulfillers of God's Law and strengthen their faith in Divine Power, in Divine Omnipotence, in Divine Omnipresence at these instants when My Son's People, of whom I am the Mother, are being shaken by the darkness that had remained hidden within the Church of My Son.
Man has changed his actions, acts and reactions, and violence is taking over Humanity; the sun emits its vibration with greater force and alters man's psyche that is as if contagious for those human beings who are weak in spirit.
Unpredictable human behavior has detonated in clashes within various countries in the world, so I call you to pray for Spain, which is in danger; I invite you to pray for Costa Rica, its peace will not be the same.
You, children, must keep praying for the whole world, for all people in the world; you must not falter or fear losing your life, but should fear losing your soul.
Some of My children confide their hopes in My Protection and dismiss losing their material possessions or life, and they are wrong: Heaven's protection is spiritual, it is for you to save your soul if you so desire.
Beloved children of My Immaculate Heart, do not continue giving yourselves time to believe, to entrust yourselves to the path to which My Son has called you: entrust yourselves now!
MY CHILDREN KNOW THAT PRAYER AND THE ACTION OF PRAYER GO HAND IN HAND. BE MESSENGERS OF DIVINE LOVE!
I bless you with My Love, I bless you with My Heart.
I love everyone with equal favor.
Mother Mary
HAIL MARY MOST PURE, CONCEIVED WITHOUT SIN
HAIL MARY MOST PURE, CONCEIVED WITHOUT SIN
HAIL MARY MOST PURE, CONCEIVED WITHOUT SIN