Sunday, May 10, 2020
Message from the Blessed Virgin Mary
To her beloved daughter Luz de María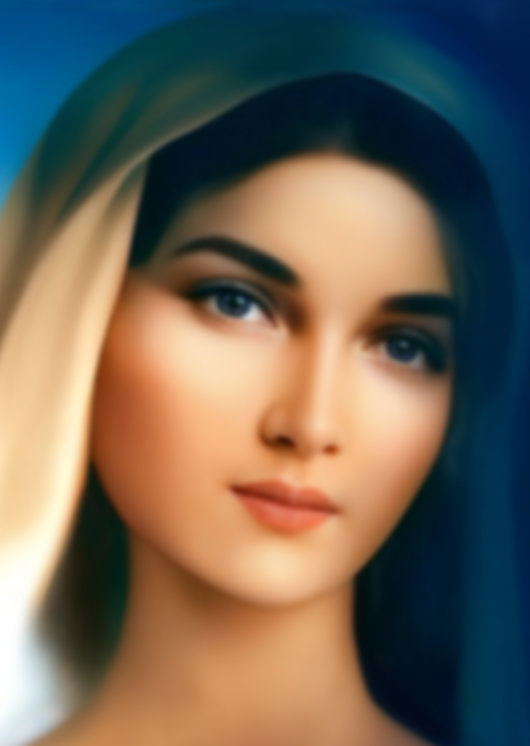 Beloved Children of My Immaculate Heart:
Beloved People of God:
I BLESS YOU WITH MY HEART, I BLESS YOU WITH MY LOVE.
STAY ON THE RIGHT WAY, WHICH LEADS YOU TO ETERNAL LIFE.
You make slow progress, step by step, and you let yourself be led by foolishness (cf. Pro 14, 9). You do not hear My requests and My Son's requests and this only makes the cross that you all have to carry even more difficult.
Beloved Children of My Immaculate Heart; do not deviate from the teachings of my son. You have to stay alert and always be obedient. My son leads you on the path of the Divine Will so that you can overcome the obstacles that you have created yourself and that make it impossible for you to recognize that only obedience can give you clarity.
YOU HAVE TO WALK ON THE STRAIGHT LINE, THERE IS NO ENVY AND NO RIVALITIES THAT ARE THE ANKLETS OF BONDAGE AND PREVENTING YOU FROM SEEING WHERE MY SON WANT TO LEAD TO YOU. YOU HAVE TO GET AWARE OF YOUR SHORTCOMINGS AND WEAKNESSES, BECAUSE YOU DON NOT APPRECIATE THE MERCIES WITH WHICH MY SON WANTS TO CLEAN AND REVITALIZE YOUR SOUL.
Children; you have to grow during this time and not become stubborn, otherwise you will have to experience pain that can force people down and that will continue until they become docile again.
There are so many distractions around My Son's people, and if they give in to them, they will suffer excessively. That is also why I ask you not to forget my requests and my call.
MAKES REPAIRS AND PRAY TO MY SON WITH SINCERE HEART; THIRST FOR LOVE OF GOD.
Do not forget the suffering you are approaching; be humble but not desperate because you are under the protection of God. My son loves you so much that He sends you the angel of peace (*) so that he will be by your side in times of great confusion.
Pray my children, pray. You will be surprised by a message "that will shake the entire people of God". Do not be discouraged by it, rather follow the true teaching of the Church of My Son, to which you have always been and will always be called.
Pray My Children; the earth continues to shake.
Pray for Japan; pray for California; pray for Mexico; pray for Chile.
Pray My Children; pray for the United States, the fire is raging much worse right now.
Pray My Children, pray with love and prepare for May 13th.
Do not forget that you have to dedicate yourself to My Immaculate Heart as if it were YOUR LAST DEDICATION.
I protect, defend, save and liberate each of my children if it always remains a faithful child of my son.
Remain alert and do not leave the spiritual path. Do not be afraid of My warnings, rather fear the loss of your soul. (See Mt 16, 26)
THOSE WHO DEDICATE TO MY IMMACULATE HEART AND STAY FAITHFUL TO MY SON WILL GET THE GRACE OF MY PROTECTION.
DO NOT FEAR!
"AM I NOT HERE, BEING YOUR MOTHER?"
I bless you, I love you and gather you in me.
Mother Maria
HAIL MARY MOST PURE, CONCEIVED WITHOUT SIN
HAIL MARY MOST PURE, CONCEIVED WITHOUT SIN
HAIL MARY MOST PURE, CONCEIVED WITHOUT SIN