Wednesday, May 12, 2021
Message from the Blessed Virgin Mary
To Her Beloved Daughter Luz De Maria.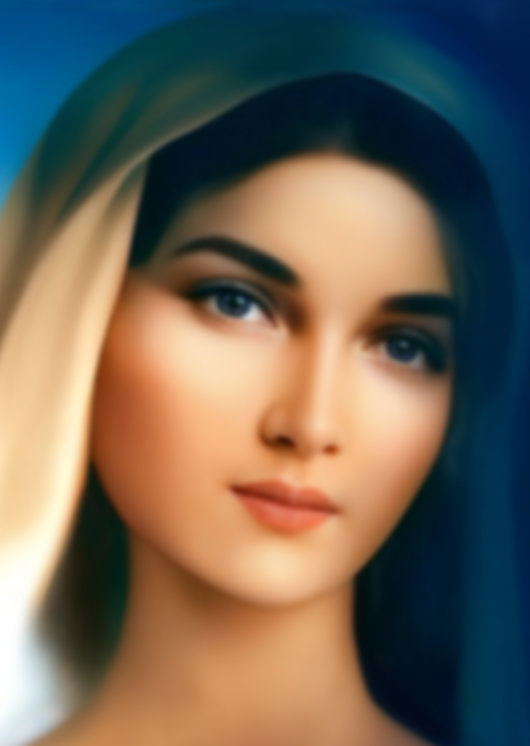 Beloved children of My Immaculate Heart:
OBEY AND CONVERT. BE LOVERS OF MY SON PRESENT IN THE BLESSED SACRAMENT OF THE ALTAR.
It is urgent that you consecrate yourselves to My Immaculate Heart and be respectful towards Sacred Scripture and the true Magisterium of the Church. Do not waver; do not become lost in false currents that separate you from the Truth proclaimed by My Son.
Pray for My Son's Church; be souls of reparation before the Trinitarian Throne.
Keep your hearts within My Immaculate Heart, which is a Shield against evil. Be souls who make reparation to the Sacred Hearts, thereby strengthening yourselves spiritually regarding the demands that you are facing and will face in the future.
Keep an abundant harvest in your hands for the benefit of your brothers and sisters, firstly being converted yourselves, so that the fruits that you share with your brothers and sisters would be ones of Eternal Life and not of the contaminated human ego.
Little children:
CONVERSION IS URGENT BECAUSE OF THE IMMINENT FULFILLMENT OF WHAT I HAVE ANNOUNCED TO YOU.
I remain with you: do not fear - I am your Mother, My Son entrusted you to Me. I will not abandon you: come promptly to Me.
IN THE END MY IMMACULATE HEART WILL TRIUMPH.
I bless you with My Maternal Love.
Mother Mary
HAIL MARY MOST PURE, CONCEIVED WITHOUT SIN
HAIL MARY MOST PURE, CONCEIVED WITHOUT SIN
HAIL MARY MOST PURE, CONCEIVED WITHOUT SIN