Saturday, June 5, 2021
I call you to Unity!
Message of Saint Michael the Archangel to his beloved Luz de Maria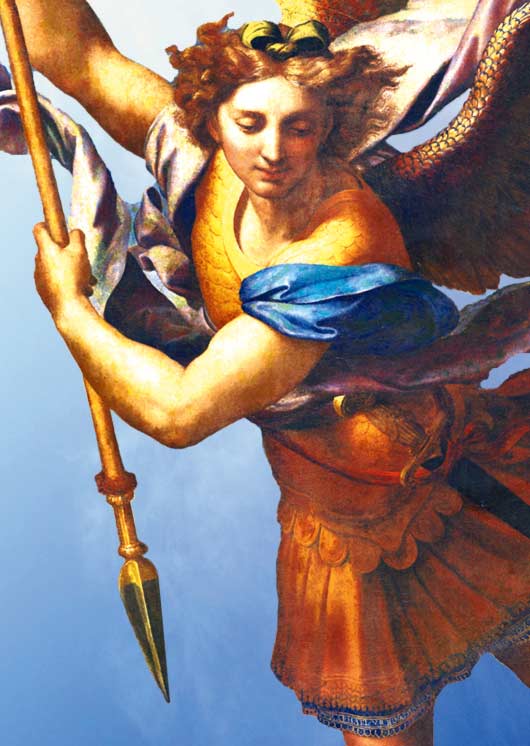 Beloved People of God, I bless you.
Children of God, One and Triune:
I CALL YOU TO UNITY!
UNITY AND FRATERNAL LOVE ARE A STUMBLING BLOCK FOR THE HUMAN CREATURE IN THE FACE OF DISOBEDIENCE, BECAUSE THE HUMAN CREATURE KEEPS HIS HUMAN SELF ABOVE OBEDIENCE, SO THAT HE LIVES SATURATED WITH DISSATISFACTION.
At this moment the human creature has bound himself to the misery of the pleasure of his "ego".
The great and continuous error of the People of God has been and is the submission to human reason, which believing itself perfect, does not allow itself to be illuminated by the Grace of the Holy Spirit, reaching the abysses of the most lethal and miserable imperfection that the human creature can face.
People of God, you move in the savagery of the human ego, you maintain a constant struggle with the vices, which you are incapable of annulling and the Call to humility, before which few bend.
Pride is not a good counselor, the legions of evil inflame humanity to graft the poison of disunity wherever you allow it.
THIS MOMENT IS THE MOMENT!.... AND IT ADVANCES WITHOUT YOU BEING AWARE OF IT. It is necessary for the human creature to maintain spiritual peace.
THE SACRED HEARTS BLEED for so many souls who submit to evil without noticing it, before their accustomed and erroneous daily proceeding.
People of God:
THIS MOMENT IS NOT LIKE THE PREVIOUS ONES.....
THIS MOMENT IS DECISIVE, IT IS THE MOMENT TO ELEVATE FAITH ABOVE ITSELF, TOWARDS THE HEIGHTS.
The presence of the Devil is taking hold on Earth, spreading pain continuously.
Humanity goes from suffering to suffering and will continue to suffer until it bends its knees and duly complies with the Teachings of Our King and Lord Jesus Christ.
The Earth, contaminated by sin, is purified. The whole Earth is purified.
Pray, People of God, pray for Hungary, it suffers strongly.
Pray, People of God, pray for Indonesia is purification for humanity.
Pray, People of God, pray, confusion leads to clashes.
IT IS NOT A TIME FOR FUN, IT IS A TIME FOR CONTEMPLATION.
NOT EVERYTHING IS SORROW OR PAIN.
THEN COMES PEACE, YOU WILL LIVE HEAVEN IN ADVANCE.
Stay in the growth of Faith, stay in continuous conversion.
Be messengers of peace.
St. Michael the Archangel
HAIL MARY MOST PURE, CONCEIVED WITHOUT SIN
HAIL MARY MOST PURE, CONCEIVED WITHOUT SIN
HAIL MARY MOST PURE, CONCEIVED WITHOUT SIN