Friday, June 18, 2021
The Warning Be Soon and So It Will Be!
Message of our Lord Jesus Christ to His beloved Daughter Luz de Maria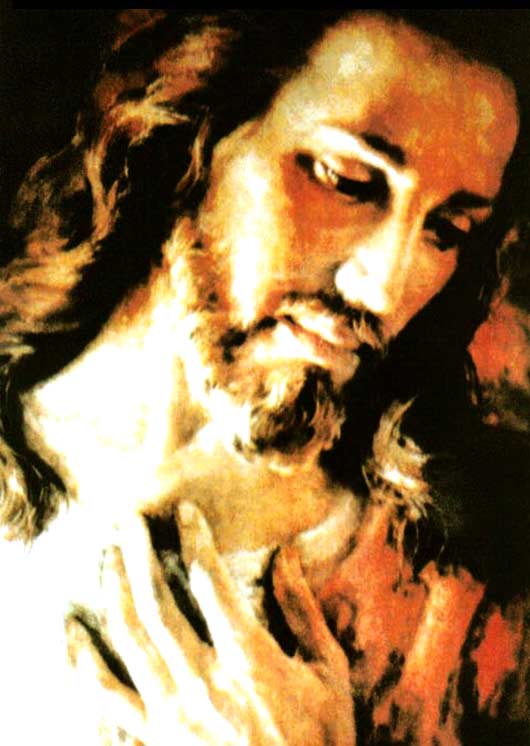 My people, My beloved people:
Receive My Peace, so necessary for all humanity.
You continue like sheep without a shepherd....
YOU PASS BY WITHOUT HEARING MY VOICE, YOU DO NOT RECOGNIZE ME, AND THOSE WHO DO RECOGNIZE ME DO NOT LISTEN TO ME.
SO FEW ARE THOSE WHO LOVE AND OBEY ME!
I call you to conversion - URGENT! (Mk 1:15). Evil stalks relentlessly, with its aim of harming My children and destroying them, therefore you must be love as I am Love.
EVIL HAS SERIOUSLY POISONED MY PEOPLE; it has poisoned your minds, thoughts, words and hearts so that your deeds and actions are harmful. That is why I purify you and allow the Purification, however, My children continue without transforming themselves into new creatures, you walk forgetting that the wheat grows together with the tares (Mt 13:24-30) and will continue in this way.
Go forward with care. My Law will be invalidated and My Church will accept the calls of the demons, despising Me. How much suffering awaits them!
In My People, a small number of human creatures, continually request of Me that the WARNING BE SOON AND SO IT WILL BE, for that reason I purify you constantly, I mold you in haste.
There are so many of those who call themselves My children, but knowing the moment when the Signs and Signals speak to them of the arrival of what they have waited for so long, they continue to deny My Designations.....
THE SIGNS AND SIGNALS THAT I ALLOW SO THAT YOU MAY BE CONVERTED ARE DENIED BY HERETICS, WHO DESIRE THE CONDEMNATION OF MY FAITHFUL.
My people:
My faithful St. Michael the Archangel called you to the World Day of Prayer in the face of the immediate need for the conversion of My children.
THE RESPONSE TO THIS CALL HAS BEEN THAT OF A PEOPLE LOVING THEIR LORD AND GOD. The surrender of large numbers of My children to this Call keeps My Mercy pouring out upon every human creature. The thirsty shall quench their thirst, the hungry shall be fed, the spiritually suffering shall be healed, the unconverted shall feel the call, the troubled shall find peace, the response will depend on each one, I offer Myself.
THIS IS MY RESPONSE TO THE ATTENTION OF MY PEOPLE TO THE CALL OF MY BELOVED SAINT MICHAEL THE ARCHANGEL. MY CELESTIAL LEGIONS ARE WAITING FOR THE INVOCATION OF MY PEOPLE, ESPECIALLY AT THIS MOMENT, TO PROTECT THEM AT ALL TIMES.
Continue to be united to the true Magisterium of My Church.
Pray My children, pray that My children may be nourished at this moment of spiritual milk and honey.
Pray My children, pray for your brothers, for those who will soon suffer.
Pray My children, pray that sickness will pass you by.
Pray My children, pray, the earth is shaken with strength, the south is purified.
My people:
DOCILITY AND RESPONSE TO THE CALLS OF MY HOUSE IS FOR EVERY HUMAN CREATURE PROTECTION AND BLESSING IN A SPECIAL WAY.
I bless you, I love you.
Your Jesus.
Message of Saint Michael the Archangel to Luz de Maria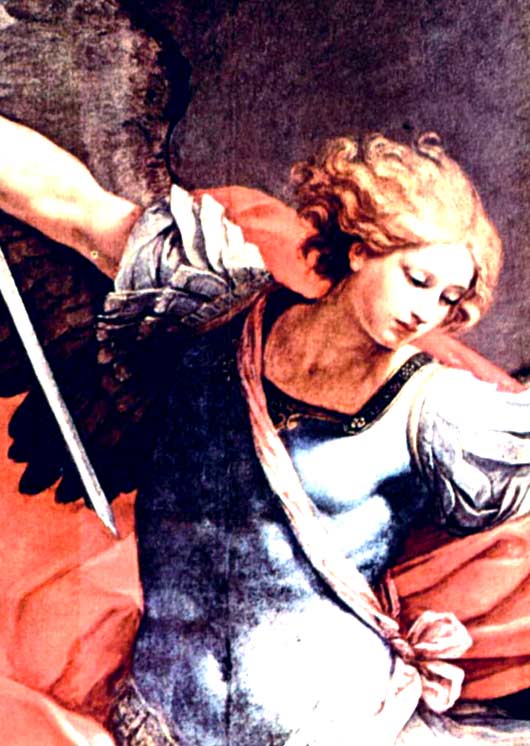 Beloved People of Our Lord and King Jesus Christ:
To those who welcomed with love and obedience the prayer to which I summoned you:
MY LEGIONS WILL PROTECT YOU FROM EVIL AND THE ONSLAUGHTS TO COME.
MY LEGIONS WILL KEEP SPECIAL GUARD OVER THOSE FOR WHOM YOU PRAY FOR CONVERSION.
People of God you must remain in Faith, firm and converted for the Glory of God and the salvation of souls.
"At the Name of Jesus every knee should bow, in heaven and on earth and among the dead, and every tongue proclaim that Christ Jesus is Lord to the glory of God the Father."  (Phil 2:10).
St. Michael the Archangel
HAIL MARY MOST PURE, CONCEIVED WITHOUT SIN
HAIL MARY MOST PURE, CONCEIVED WITHOUT SIN
HAIL MARY MOST PURE, CONCEIVED WITHOUT SIN