Friday, June 25, 2021
You Must Remain Firm in the Faith, Strengthen It, Do Not Give in to the Temptation That Drags You Away from My Son, Leading You to Deny My Son, Who Sees Everything!
Message of the Most Holy Virgin Mary to Her Beloved Daughter Luz De Maria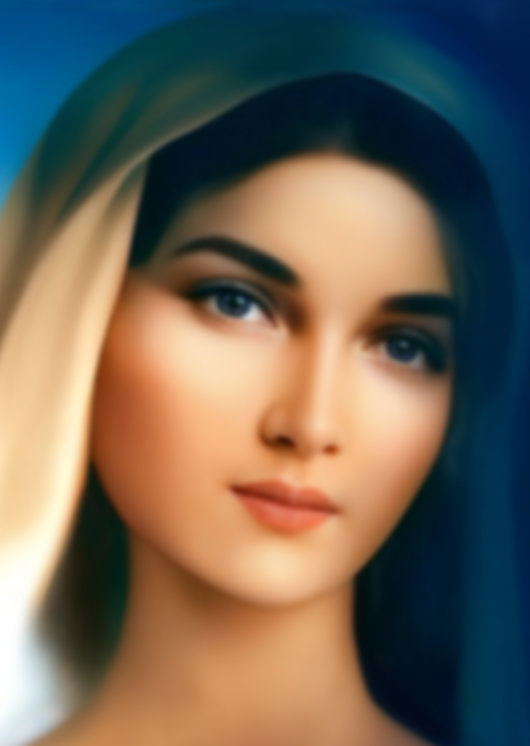 Beloved children of My Immaculate Heart:
I BLESS YOU WITH MY LOVE, I BLESS YOU WITH MY MOTHERHOOD.
Beloved children of My Immaculate Heart:
Maintain constancy, do not be hasty in decisions, you must remain attentive, for the devil has overflowed upon humanity his anger, foolishness, harassment, inconstancy, disobedience, pride, wickedness and envy so that he may make a nest in every creature who allows it, he has sent his legions so that they may make the People of My Son fall into temptation.
EVIL ACTS WITH FURY AGAINST MY CHILDREN.
THERE IS AN INCARNATE AND REAL BATTLE FOR SOULS, COMMANDED BY MY BELOVED SAINT MICHAEL THE ARCHANGEL AND HIS LEGIONS AGAINST SATAN AND HIS EVIL LEGIONS WHO ROAM AROUND STEALING SOULS.
The People of My Son welcome novelties that wound the Divine Heart of My Son. The Devil and his henchmen do not rest, attacking them to take a booty of souls and My children fall into the nets of evil.
GROWTH IN FAITH IS NECESSARY, FRATERNAL LOVE IS INDISPENSABLE, THE YES, YES! OR NO, NO! (Mt 5, 37)
At this time the whole universe is in turmoil. Humanity lives in a continuous spiritual turbulence in which some of My people betray others. MY SON KNOWS EVERYTHING.
Beloved ones, the serpent of evil crawls and from there reaches the mind, the thoughts of human creatures, and thus manages to enter into the Church of My Son, in the high positions of the Hierarchy, in politics, in social matters, by means of the orders given by the world elite.
The elite maintains power over humanity, in all aspects, with a well-defined pattern globally: it is not by chance the pandemic nor the mutations nor the deaths, when they are fulfilling, little by little, with the plan of the reduction of the world population as part of the Antichrist's strategy.
Beloved children:
YOU MUST REMAIN FIRM IN THE FAITH, STRENGTHEN IT, DO NOT GIVE IN TO THE TEMPTATION THAT DRAGS YOU AWAY FROM MY SON, LEADING YOU TO DENY MY SON, WHO SEES EVERYTHING....
It is a strong moment for the faithful, a moment of confusion, in which I will shed tears of sorrow for My children who fall into the clutches of temptations, separating themselves from the straight path that leads them to Eternal Life.
How many forget the proximity of the Warning (*) and continue as if all is well, acting like hypocrites who do not care to grow at every moment and do not decrease before the seductions of the Devil.
Pray My children, the Church of My Son suffers, it trembles.
Pray My children, the earth continues to tremble with force, more than expected by man.
Pray My children, aggressions between countries lead to greater conflicts.
Pray My children, pray, the elements show power and mankind fears.
Beloved children of My Immaculate Heart:
BE CREATURES WHO MAKE A DIFFERENCE, BE FAITHFUL TO MY SON, DO NOT FEAR.....
The Celestial Legions commanded by My most beloved and faithful St. Michael the Archangel stand before each of you guarding you. You are the People of My Son and this Mother intercedes as Queen and Mother of Mercy.
Be Love and the rest you will receive in addition.
I bless you.
Mother Mary
HAIL MARY MOST PURE, CONCEIVED WITHOUT SIN
HAIL MARY MOST PURE, CONCEIVED WITHOUT SIN
HAIL MARY MOST PURE, CONCEIVED WITHOUT SIN