Saturday, July 17, 2021
I Ask for the Commitment of Each One of You, My Children, to Be Instruments of Love!
Message of the Most Holy Virgin Mary to Her Beloved Daughter Luz De Maria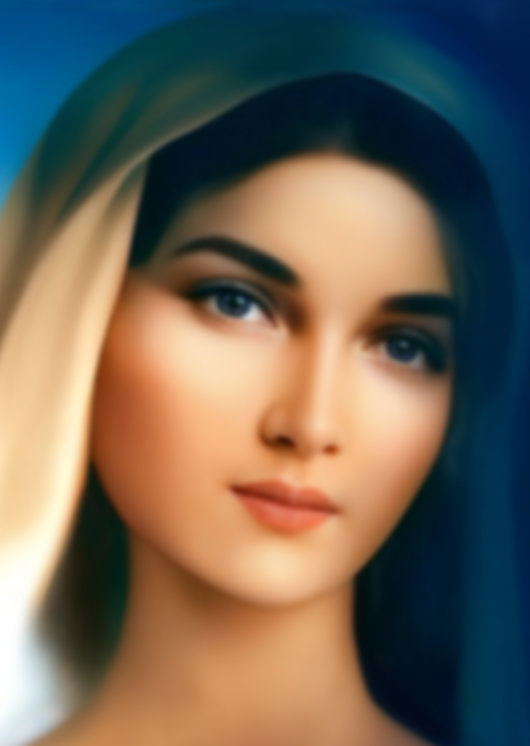 Beloved children of My Immaculate Heart:
I come with My Love to call you once again to be alert to the moment you are living.
DO YOU WISH TO SAVE YOUR SOUL?
LIVE WITHIN OUR SACRED HEARTS.
How are you going to guide your brothers by being spiritually blind?
You have to live the Gospel without transformations, without changes at the convenience of the current modernisms, which leads to moments of darkness, of apostasy, of sin, especially against the Gift of life.
I ASK FOR THE COMMITMENT OF EACH ONE OF YOU, MY CHILDREN, TO BE INSTRUMENTS OF LOVE and thus attract your fellow men to My Son and to this Mother, without forgetting that the glory of the work in every work is for God, not for any of you.
AS A MOTHER I MUST EMPHASIZE TO YOU THAT THE MOST DIFFICULT TIMES ARE CLOSER TO YOU THAN YOU THINK. Therefore, My insistence that you convert and thus open your spiritual sight, allowing the Divine Spirit to guide you.
You are distressed by the difficulties that come your way. This, My children, is what happens when the son of iniquity is spinning orders on Earth, increasing iniquity through the spread of sin, of apostasy and thus attracting the bloody, painful, distressing moments of persecution that the Church of My Son will experience.
THE MOMENTS ARE SERIOUS, THEY WILL GO FROM BEING SOMETHING UNNOTICED TO SOMETHING VERY SERIOUS FROM ONE MOMENT TO THE NEXT WITHOUT WARNING FOR MY SON'S CHURCH.
You must be true, live within the Love of My Son so that you may be UNITY, which is indispensable in these moments in which you must be one, the protective shields of the others, looking to My Son in the brother. They still do not understand that if they do not live in inner silence, they will stray onto other paths and it will be difficult for them to enter into intimacy with My Son.
AT THIS TIME IT IS URGENT TO ENTER INTO SPIRITUAL INTIMACY WITH MY SON SO THAT YOU ARE NOT MOVED BY THE PERCEPTIONS OF OTHERS.
Do you wish to find closeness with My Son and with Me?
Come into the silence, be still, pray. It is urgent that you remain close to My Son so that you may be strengthened in the face of the coming events for all mankind. The passion of mankind will not be easy, the trials will not be easy and even less so if you do not possess love.
Make yourselves worthy of the help of Our most beloved Angel of Peace (1).
Darkness is not only the inability to see because of the darkness itself, but it is the darkness of the soul that will not allow you to differentiate between good and evil. That is why so many souls will rush into the Eternal Fire.
Little children, this is Satan's last chance to make you fall, keep vigil so that you do not fall into temptation (Mt 26:41), because you do not have long years to wait for the fulfillment of what some do not manage to glimpse.
Pray for all mankind.
Pray, the great volcanoes Etna and Yellowstone become active.
Pray, the climate changes. (2)
Pray, do not forget that the silent war goes on.
I bless you with My Mantle, I bless you with My Heart, I bless you with Our Sacred Hearts.
Mother Mary
HAIL MARY MOST PURE, CONCEIVED WITHOUT SIN
HAIL MARY MOST PURE, CONCEIVED WITHOUT SIN
HAIL MARY MOST PURE, CONCEIVED WITHOUT SIN
(1) On the Angel of Peace, read...