Thursday, July 22, 2021
At This Crucial Moment for My Children, the Change I Have Been Requesting Must Be Immediate.... at This Moment I Demand It!
Message of Our Lord Jesus Christ to His Beloved Daughter Luz De Maria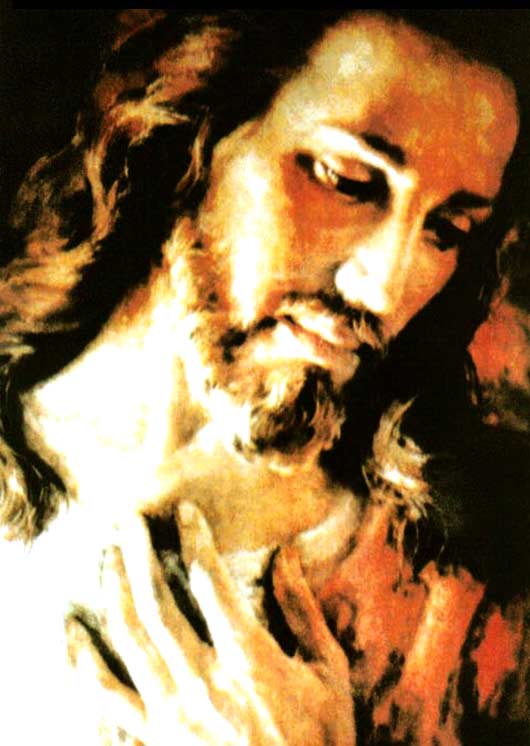 My Beloved People:
I BLESS YOU IN THESE TIMES OF CONFUSION. (1)
My people, do not enter into strife with your brothers, grow spiritually, value the urgency of the change of life so that you may transform your senses (2) and bring them to Me.
MY PEOPLE MUST MOVE AWAY FROM THE CONFORMISM IN WHICH MOST OF MY CHILDREN FIND THEMSELVES. This is the crucial moment and Mine must overcome passivity. Dedicating a space to Me during the day is not enough, you must enter into My Working and Acting and be so in Spirit and Truth. (Jn. 4,23)
When My children call Me continuously, when they cry out to My Holy Spirit, when they abandon themselves to Me, when they keep Faith in Me, they are on the way to which I call them.
AT THIS CRUCIAL MOMENT FOR MY CHILDREN, THE CHANGE I HAVE BEEN REQUESTING MUST BE IMMEDIATE....
AT THIS MOMENT I DEMAND IT.
"I know your works: you are neither cold nor hot. would that you were cold or hot! But because you are lukewarm and not cold or hot, I will spew you out of my mouth." (Rev. 3:15-16)
MY BELOVED PEOPLE, THE EXPECTED IS NEAR. I hear My children say: "I have waited so long and nothing happens". Events will not give you time to think of what else may come.
My Church will be further tested, an unexpected change in the Vatican will put My People on edge.
Famine will be felt in all countries, the elements have risen against man, they give them no respite, they will not stop them.
DO NOT WASTE THE GIFT OF LIFE, KEEP YOURSELVES IN A STATE OF SPIRITUAL ALERTNESS (1 Thess 5,6):
He who is strong in character, let him control himself or he will be subdued by My Power....
He who entrusts his life to the god of money, let him change, he will see the economy collapse...
He who turns away from the path I have marked out for him, let him return, before the darkness is thick and he will not be able to return....
Spiritual death rides from north to south and from east to west in search of prey that does not wish to transform itself. Keep in mind that in the Great Divine Work, you are not indispensable. I love you and pour out My Mercy, although this My Love must be repaid by My People.
Be attentive to the True Magisterium of My Church, comply with the Divine Law, be observant and compliant to the Sacraments.
ABOVE ALL, I CALL YOU TO BE MY LOVE SO THAT THE HARSHNESS MAY BE SOFTENED BY MY LOVE:
The dry land in the heart of My children be transformed into a land flowing with milk and honey....
The thought and the mind impenetrable to My Law and to My Sacraments be softened until they become clay in My Hands...
My people, the suffering of humanity is stronger for all, the sickness continues and then the skin will be the nest of another sickness (3).
Continue on pilgrimage.
Now you do see the force of the elements rising up against sinful humanity!
Pray and be active so that your brothers understand that change is urgent.
Pray that all may be enlightened and that their eyes may continually see how they offend Me by their actions and deeds.
I call you to reflect, you are witnesses of My warnings: where it was hot, now snow is falling and where there was snow, the heat suffocates.
The Warning (4) is approaching, do not be of those who continue to be spiritually blind.
On every occasion carry sacramentals.
I, your Jesus, love you with Eternal Love.
My blessing is with each one.
Your Jesus
HAIL MARY MOST PURE, CONCEIVED WITHOUT SIN
HAIL MARY MOST PURE, CONCEIVED WITHOUT SIN
HAIL MARY MOST PURE, CONCEIVED WITHOUT SIN
(3) On medicinal plants... (PDF)