Saturday, November 20, 2021
I Call You to True, Conscious, Deep and Convinced Faith
Message of the Most Holy Virgin Mary to Her Beloved Daughter Luz De Maria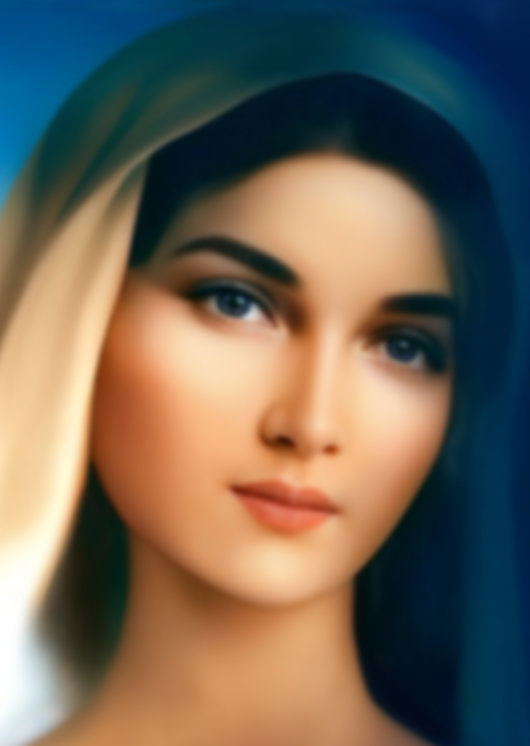 Beloved children of My Immaculate Heart:
MY IMMACULATE HEART SHALL TRIUMPH AND BE TRIUNE LOVE IN ALL THE EARTH.
THE EARTH SHALL SPRINKLE MILK AND HONEY (Num. 13,27) AND THE CHILDREN OF THE HOLY TRINITY SHALL BE ITS REFLECTION.
Beloved children:
IT IS TIME! Into wicked hands you have fallen. The "antidote" is fantasy of a destiny stipulated by Satan and his earthly legions.
A great part of My white-haired children will disappear little by little, without it being the Will of the Eternal Father. The strings are pulled, the middle-aged ones continue. Unknown sufferings arise unexpectedly, how My Mother's Heart groans, how much lamentation everywhere!
I CALL YOU TO TRUE, CONSCIOUS, DEEP AND CONVINCED FAITH.
The conversion of the human creature must take place now, it is urgent so that you may discern the right path and not be like the Pharisees, since evil makes use of them to penetrate where it cannot reach on its own.
People of My Son, beloved of My Immaculate Heart:
So much fear acquired in worldly life by despising My Son.... This is what makes them act without reflection.
The People of My Son must pray without leaving the Holy Rosary, without ceasing to receive My Son in the Holy Eucharist, duly prepared with the Sacrament of Reconciliation.
Whoever does not keep his heart and his actions on the path of Divine Truth, will not be able to see the reality.... You must be converted!
All have tasks entrusted to them within this People. Woe to those who, having been called to a particular mission, do not accept it seriously, poor are these My children!
Humility is the crown for this moment, pride is a serpent that turns against those who possess it.
Prepare yourselves, beloved children of My Immaculate Heart, pray with the heart:
Pray children, pray for Germany, it experiences the pain.
Pray children, pray for France, society rises and suffers.
Pray children, pray for America, the pain does not go away.
Pray children, pray for Central America, the suffering comes too much.
Pray children, pray for Puerto Rico, its soil trembles.
Pray children, pray for Spain, mankind prosecutes it.
Nature rises up wreaking havoc.
Beyond human misery and rebellion, I love you as the Mother of all men and I keep you in My Immaculate Heart, the Ark of Salvation.
I bless you, I offer you My Maternal Mantle, sheltered by It, you will find great teachings, being the footprints of My Divine Son unveilers of Divine Mercy.
DO NOT FEAR, I AM YOUR MOTHER, I LOVE YOU.
MY BLESSING IS WITH EACH ONE OF YOU.
Mama Mary
HAIL MARY MOST PURE, CONCEIVED WITHOUT SIN
HAIL MARY MOST PURE, CONCEIVED WITHOUT SIN
HAIL MARY MOST PURE, CONCEIVED WITHOUT SIN