Saturday, December 11, 2021
Our Queen Will Crush the Head of Satan. Our Queen, Commanding the Heavenly Legions, is the Fear of Satan.
Message of Saint Michael the Archangel to Luz De Maria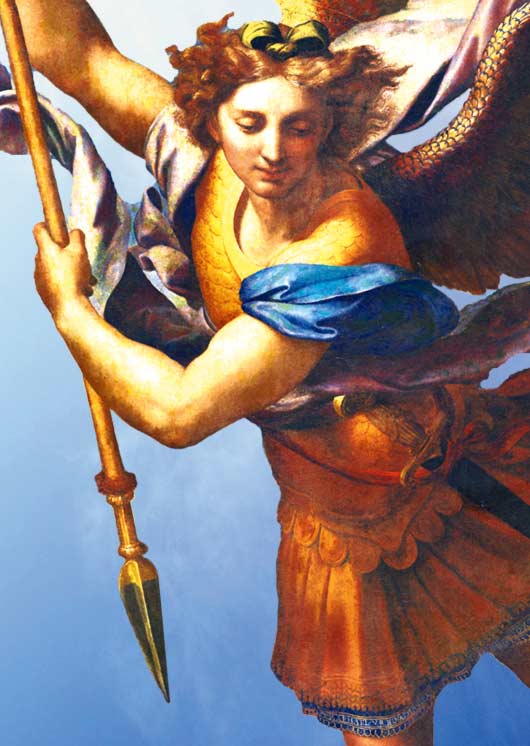 Referred to the feast of Our Lady of Guadalupe
Beloved People of our King and Lord Jesus Christ:
OUR QUEEN WILL CRUSH THE HEAD OF SATAN.
OUR QUEEN, COMMANDING THE HEAVENLY LEGIONS, IS THE FEAR OF SATAN.
People of Our Queen, this feast day to Your Queen and Mother, is at the same time a day of Advent. In Advent the People of Our King and Lord are prepared, the People of your Queen and Mother are prepared.
The Son is not without the Mother, the Mother is not without the Son.
It is in this time of waiting that the People of the Son is held by the Hand of the Mother of the Son, as a refuge of Salvation.
I CALL YOU TO PRESENT TO YOUR QUEEN AND MOTHER YOUR WHOLE BEING TO KEEP YOU CLEAN FROM THE INSINUATIONS OF THE DEVIL.
Without declining in Faith, as faithful People, being faithful children of your Queen and Mother, attend to the multiple Calls you receive and strengthen the Hope of a better tomorrow, where peace will be nourishment and Divine Love, the sun that illuminates you continuously.
Saint Michael the Archangel
AVE MARIA MOST PURE, CONCEIVED WITHOUT SIN
AVE MARIA MOST PURE, CONCEIVED WITHOUT SIN
AVE MARIA MOST PURE, CONCEIVED WITHOUT SIN