Friday, May 27, 2022
My Church Is Strongly Tested. I Call You Not to Lose the Faith
Message of Our Lord Jesus Christ to His Beloved Daughter Luz De Maria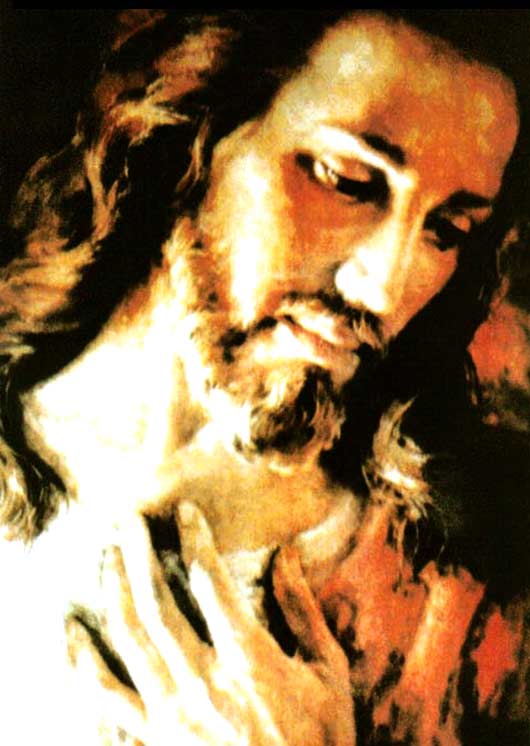 My Beloved People:
MY BLESSING CONSTANTLY REMAINS UPON YOU.
In every act and in every deed for the common good, My Blessings increase upon My People in general.
KEEP FAITH , you must personally make it flourish constantly so that it may be strengthened and unity with My House may be greater and firmer. Do not neglect prayer, confession and receiving Me worthily prepared.
My Church is strongly tested. I call you not to lose the Faith, "I AM your God". (Ex 3:14)
My Church is tested so that it may be purified and the evil that has infiltrated it may be cast away.
My Church faces pain, mourning will cover her. Take refuge in Me and in My Mother in that moment of suffering.
KEEP THE PEACE , so deteriorated by the human creature, so deformed and belittled. You will discover grave lies with which they have saturated your minds with thoughts and judgments contrary to Love and Truth.
As humanity you have been led into lethal distress. At this time you are dependent upon technology for economic survival and mankind will do what is necessary to acquire what is assumed to be indispensable in life.
The great powers are detonating the weapons.... My people are suffering to the point of exhaustion. This is propitiated by those powers that serve evil and wish to dethrone Me.
You live on alert because of the skin disease that I had already announced to you. But this does not end here, but there appears another skin disease generated by the misused science which is the present Herod.
Persevere, My children, attentive to the healing plants that My House gives you to know and has explained to you their use. (*)
I LOVE YOU MY CHILDREN AND I DESIRE GOOD FOR EACH ONE OF YOU. Therefore I call you to sign yourselves with holy water, just as in your homes must remain the door and window frames sealed with holy water.
World peace is at its most tense moment. Without looking to whom, the allies of evil will wreak great havoc on humanity at the cost of grave pains against life. The Devil despises life, that is why he is dedicated to act against life and in favor of division.
My People must walk without allowing the novelties that will be presented to them to distinguish them from one another, for they are traps of the evil one to subject them to his nefarious plans.
My children live in tension and constant anger, inflamed against their fellows.... They will see how without reason human creatures will give death to others for satisfaction.
THUS WALKS MANKIND: INFLAMED WITHOUT KNOWING THE CAUSE.
I DO KNOW IT: IT IS THE DEVIL THAT ACTS TO TAKE EARLY POSSESSION IN MANKIND.
Fight with the weapons of My Love. That which is not love does not belong to Me.
I bless you, My People, I bless you. I love you.
Your Jesus
AVE MARIA MOST PURE, CONCEIVED WITHOUT SIN
AVE MARIA MOST PURE, CONCEIVED WITHOUT SIN
AVE MARIA MOST PURE, CONCEIVED WITHOUT SIN
(*) Healing plants, recommendations from Heaven.... (Download PDF)
COMMENTARY BY LUZ DE MARIA
Brethren:
Our Lord Jesus Christ brings us His Word so that we, as His People, may be alerted. In this Call to spiritual sanity, He alerts us with the gentleness that characterizes a loving Father.
We know that what is going to happen to the detriment of this generation has been drawn by man himself.
I can share with you brothers and sisters that the Church, the Mystical Body of Christ, keeps living in Hope, while the one who sustains the Church keeps in silent defense of the Church.
As the People of God let us prepare ourselves for the defense of the Faith and thus strengthen and help one another.
What is written is fulfilled, and as the People of God we are called to cooperate in this very difficult stage of the Church, the Mystical Body of Christ. Good works and actions and fraternity will make the encounter with the fulfillment of what we are warned about less burdensome.
Amen.