Thursday, June 2, 2022
My Beloved Ones, the Famine Is Advancing without Their Being Warned
Message of Our Lord Jesus Christ to His Beloved Daughter Luz de Maria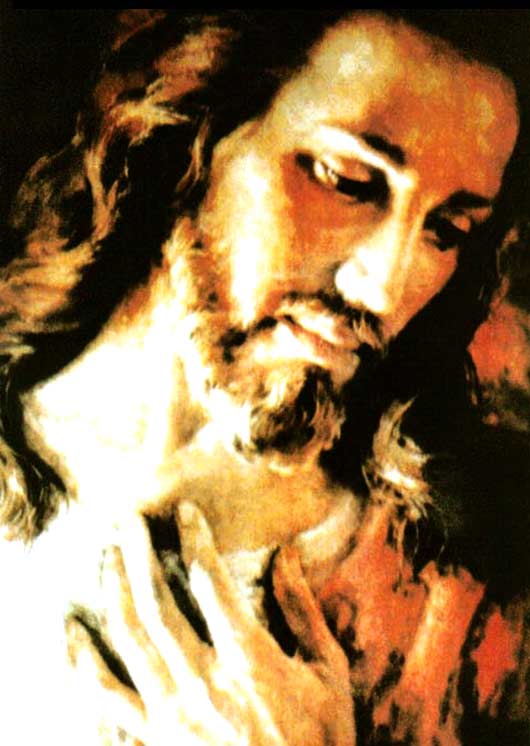 My beloved Children:
I COVER YOU WITH THE LOVE OF MY SPIRIT TO ENDOW YOU WITH ALL THAT IS NECESSARY FOR MY CHILDREN TO POSSESS IN ORDER TO LABOR IN MY KINGDOM.
My People pass through the path of My Passion.
My People shall bear My Cross; yes, My Cross of glory and majesty.
Without fear of My Cross, My Children will carry it to leave in It all that is sin.
My Children, it is necessary that you understand that the man who lives of and for the flesh does not understand the affairs of the spirit; (Gal 5, 16,17 and 6,8) he will work and act in the flesh, very far from My Will.
My Children live in a constant conversion, striving, distancing themselves from all that is of the world, praying and offering for the conversion of their brethren, those who live in the worldly.
My people, live moving forward, navigating and striving hand in hand with My Most Holy Mother so that My Mother may lift you up when you feel you can no longer.
PREPARE YOURSELVES SPIRITUALLY, NOW!
Anger ferments within My Children and they lose their sanity confronting one another, besieged by the Devil, who at this moment advances knowing himself defeated by My Most Holy Mother.
MY BELOVED ONES, THE FAMINE IS ADVANCING WITHOUT THEIR BEING WARNED. The shortage has already reached some countries and still they despise My Calls. With famine the human creature is agitated at the privation of the necessary and revolts are given from country to country like a pestilence.
The powerful of the world will offer them succor in exchange for being part of the ranks of the Antichrist.
Pray My Children, pray for the Middle East.
Pray My children, pray for your brethren who suffer from war.
Pray My Children, pray before the scourges of nature.
My people:
KEEP FAITH IN CONTINUAL GROWTH AND BE EXPERTS IN LOVE. MY LAW MUST BE ENGRAVED IN THE HEART.(Heb. 8,10)
Pray, knowing that My Holy Spirit defeats hardened hearts, impenetrable hearts of stone in which My Love is unknown.
My people, I love you:
I mourn for what is happening and will happen with greater force.....
I grieve for the suffering of My Children, therefore I go one by one like a Beggar who finds all his nourishment in love.
Continue to trust in My Love and My Protection for each of My Children. For Me each one is My great treasure.
KEEP HOPE ALIVE, I WILL NEVER BE DEFEATED. "I am your Lord and your God" and you are My Children.
WILL THEY MANAGE TO DEFEAT YOU?
I ASSURE YOU OF MY GUARDIANSHIP AND MY PERMANENT PROTECTION. COME TO ME!
My Blessing is with you.
Your Jesus
AVE MARIA MOST PURE, CONCEIVED WITHOUT SIN
AVE MARIA MOST PURE, CONCEIVED WITHOUT SIN
AVE MARIA MOST PURE, CONCEIVED WITHOUT SIN
COMMENTARY BY LUZ DE MARIA
Brethren:
Our King and Lord Jesus Christ claims us for Himself. Before the world He says that we are His Children and as His Children we will bear the weight, the pain and the suffering of His Cross, but not a cross of defeat, but the Cross of glory and majesty.
Let us remember that Pentecost is one of the most important solemnities in the Church. I wish to quote some words of Pope Benedict VXI, from Sunday, May 27, 2012:
"Jesus, after rising and ascending into Heaven, sends to the Church His Spirit so that every Christian may participate in His very Divine Life and become His witness in the world."
Amen.