Friday, September 9, 2022
Keep Yourselves on the Alert in All Aspects…
Message of the Most Blessed Virgin Mary to Luz de Maria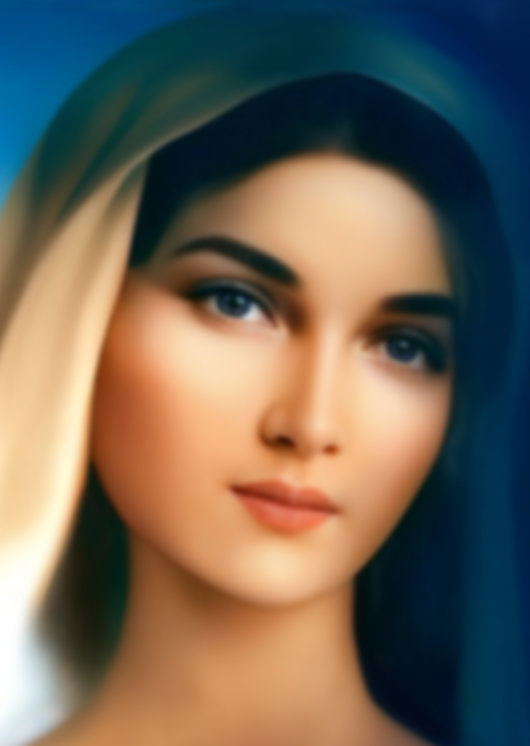 Beloved Children:
I KEEP YOU LATENT IN EVERY THROB OF MY HEART.
RECEIVE MY BLESSINGS TOGETHER WITH MY CONSTANT HELP BEFORE THE NEEDS OF EACH ONE OF YOU AND BEFORE WHAT YOU FACE IN YOUR DAILY WALK.
You are the People I received at the foot of the Cross of glory and majesty. Some of these Children have moved away and are moving away from this People that My Son gave Me, they live in debauchery and have joined the hordes of the Devil. My Divine Son suffers for this and I call them to conversion.
Children:
THE ELITE TAKE FORCE! The changes are not long in coming, they are generalized in humanity and are not for the good of My Children nor for the good of their spiritual life.
Children:
I CALL YOU TO KEEP ON ALERT! Keep yourselves in the true Magisterium so that you do not stray from My Son. Do not turn away from The Commandments and be observant children of the Law of God.
My Children:
KEEP YOURSELVES ON ALERT! Keep yourselves on the alert in all aspects, for various centers of warlike strife are added on Earth, which will pass from words to deeds. Mankind lives in danger in the face of modern weaponry and in the face of weaponry unknown to mankind.
KEEP ON ALERT! Look aloft, a Celestial Body approaches.
Pray My Children, pray for China and Taiwan.
Pray My children, pray for Russia and Ukraine, pray Children, it is necessary.
Pray My Children, pray for America, nature leads her to suffer before men.
Pray My Children, pray for Argentina, communism has entered this nation.
MY SON'S PEOPLE ARE NOT AWARE THAT WITH CONVERSION AND PRAYER GREAT BATTLES ARE BEATEN (Mt.7:7-11; Jud. 9:11-14) . The mediocrity of Faith in some of My Children prevents them from opening their hearts to My Son.
At this moment I find creatures who are true refuges of consolation for My Son in the face of the sacrileges, offenses and acts of contempt committed against My Son.
Children:
Be first refuges where My Son rests and finds contentment in this moment and in the one to come. Be love. Be doers of God's Will.
I LOVE YOU AND PROTECT YOU.
fear not Children, fear not. I AM WITH EACH ONE OF YOU.
I bless you.
Mama Mary
AVE MARIA MOST PURE, CONCEIVED WITHOUT SIN
AVE MARIA MOST PURE, CONCEIVED WITHOUT SIN
AVE MARIA MOST PURE, CONCEIVED WITHOUT SIN
COMMENTARY BY LUZ DE MARIA
Brethren:
Our Blessed Mother, Sacred Tabernacle of Her Divine Son, assures us of His Love and His Defense.
She warns us about the misuse of modern weaponry and what we do not yet imagine that man has built for the evil of his own kind. It is difficult to digest this brethren, we are facing the misuse of science that is going to crush man himself.
It is not something easy to assimilate, therefore Our Mother calls us to conversion, to pray with the heart and to strive to keep the Faith in constant growth. Let us strive to be a small refuge where our beloved Lord will take refuge and find a child who will give Him contentment.
Amen.