Thursday, April 13, 2023
I Am the Infinite Mercy, Although This Does Not Give You the Right to Think That My Love Is Not Justice at the Same Time, Otherwise I Would Be an Unjust Judge
Message of Our Lord Jesus Christ to Luz de Maria of April 12, 2023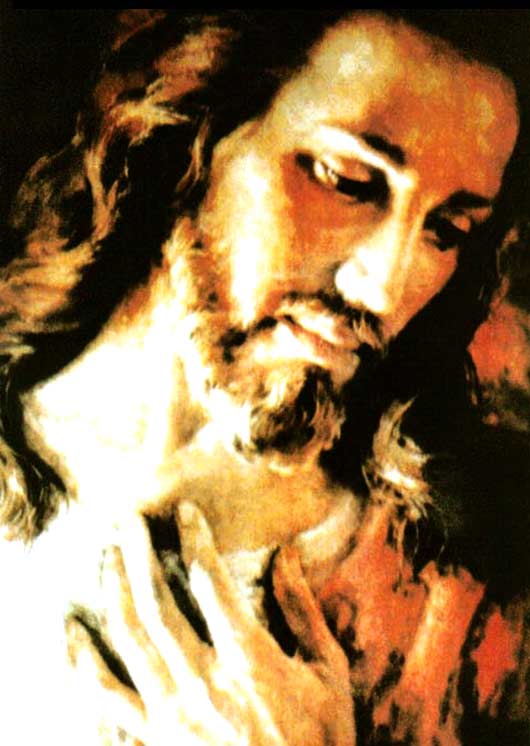 Beloved children:
WITH MY LOVE I COME TO GIVE YOU MY MERCY AT THIS MOMENT.
You have lived the Commemoration of My Passion, Death and Resurrection and have set out on the path of My Mercy.
I AM THE INFINITE MERCY, although this does not give you the right to think that My Love is not Justice at the same time, otherwise I would be an unjust judge. (Cfr. Ps. 11,7).
To hear only about My infinite Mercy fills the heart with joy, but it is time for you to be clear that there is good and there is evil (Gen. 2:9; Dt. 30:15-20) and because of this I am a Just Judge. If I were to speak to you only of My Mercy I would not love you with Eternal Love.
IT IS UP TO EACH ONE OF YOU TO CHANGE, TO TRANSFORM, TO REPENT AND TO CRY OUT FOR MY MERCY.
I do not differentiate in pouring out My Mercy to all mankind. All My children have before them My Forgiveness and My Mercy. For this they must be willing to change their actions and actions, their way of looking at their neighbor and their treatment of their brethren.
The souls who are ready to recognize their sins, their errors coming from the human ego and make a firm intention to make amends, I listen to them immediately and My Legions of Angels will protect them so that they may enter into My Divine Mercy.
I call My children to surpass themselves in the spirit so that they may deepen in the Gifts and Virtues that the Holy Spirit gives them if they are creatures with a renewed spirit.
The inexhaustible source of My Mercy is love and this is what I desire you to be: love so that you may help the great suffering of humanity by being sensible.
Those of My children who think that I cannot be Just Judge are those who continue to make use of free will, despite knowing the Law of God.
Beloved children of My Heart, pray, I call you to be love, to forgive and to give love.
Beloved children, pray for humanity, pray, pray with witness.
Beloved children:
I desire that you bring the human ego to Me so that I may mold it in My Love.
I desire that you mortify the human will and that you surrender it to My Cross of glory and majesty.
I bless and love you.
Your Jesus
AVE MARIA MOST PURE, CONCEIVED WITHOUT SIN
AVE MARIA MOST PURE, CONCEIVED WITHOUT SIN
AVE MARIA MOST PURE, CONCEIVED WITHOUT SIN
COMMENTARY BY LUZ DE MARIA
Brethren, Our Lord Jesus Christ asks us to bring our human ego to Him and allow it to be polished by Him. Whatever we do to approach Divine Mercy is the greatest blessing and opportunity we human creatures have.
Let us remember:
OUR LORD JESUS CHRIST
13.01.2016
Children, I will welcome all who come to Me with contrite and humbled hearts. Hence the urgency of My constant Messages, alerting you to the happenings of this generation, so that you may repent and enter into My Love and My Mercy through the love with which you look upon Me.
OUR LORD JESUS CHRIST
04.02.2016
I do not close My Mercy to My children who repent, to those who seek how to come out of sin and cry out to return to the path of Salvation. My Kingdom has no end, it lies before you so that you may enter My House and remain in constant act of fusion with Me, giving and giving Me to you so that you may be My living testimonies on Earth.
Amen.